Mummy Hiroo Johar and her son traveled to Singapore for the unveiling of the Karan Johar waxwork at Madame Tussaud's Singapore.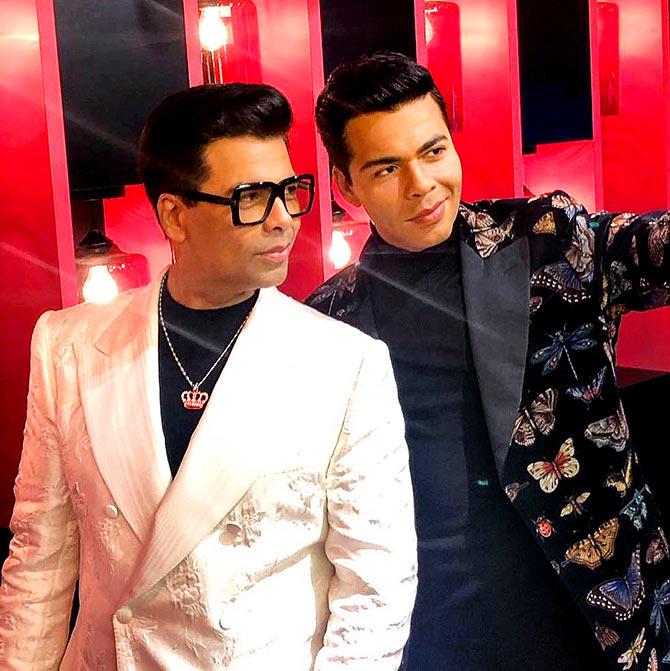 Karan posted pix, noting, 'WAXED!!! At @mtssingapore #madametussauds !!'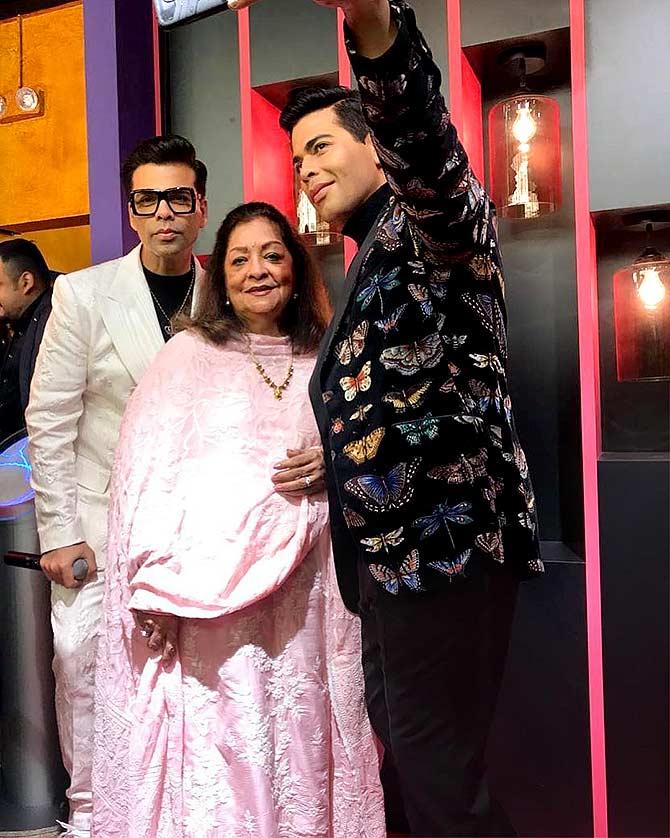 Hiroo poses with her son -- the wax version :))).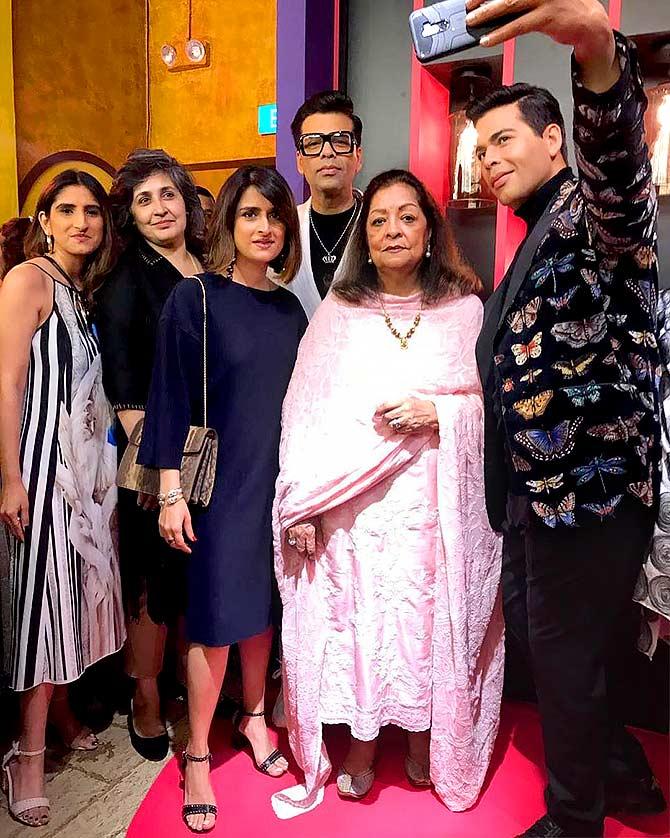 'What fun with my mom @hiroojohar and my family!!!!! @anushkaskhanna @priyankaskhanna #masi #payal and my surprise from friends who are too shy to be named!!!' Karan added.
Now that's a puzzle. Wonder which of Karan's friends are too shy to be named!!!