Tennis star Serena Williams -- who returned to the World No 1 in the WTA rankings soon after she announced she was pregnant -- had a fan moment when she met Chris 'Thor' Hemsworth.
Serena and Chris were attending the Monaco Formula One Grand Prix at Circuit de Monaco in Monte-Carlo.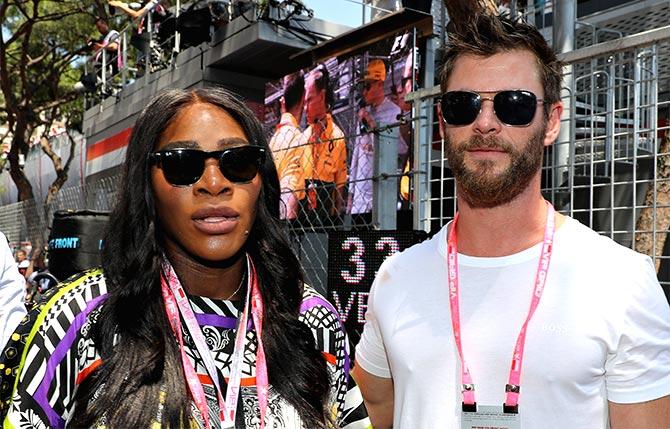 Serena and Chris, who is popularly known for playing Thor, posed for pictures at the event.
Incidentally, the third Thor film, Thor: Ragnarok is scheduled to release in November, while Avengers: Infinity War and its yet-to-be-titled sequel are scheduled to release in 2018 and 2019 respectively.
'Just hanging with Thor,' read one of Serena's captions on Snapchat.
This wonder woman, who is engaged to Reddit co founder Alexis Ohanian, is a crazy Thor fan!
First Look! Mommy-to-be Serena rocks the red carpet at Met Gala
Photograph: Thompson/Getty Images