Super Fight League host Siddharth Kannan threw an open challenge to team owner Tiger Shroff.
Want to know what the challenge is?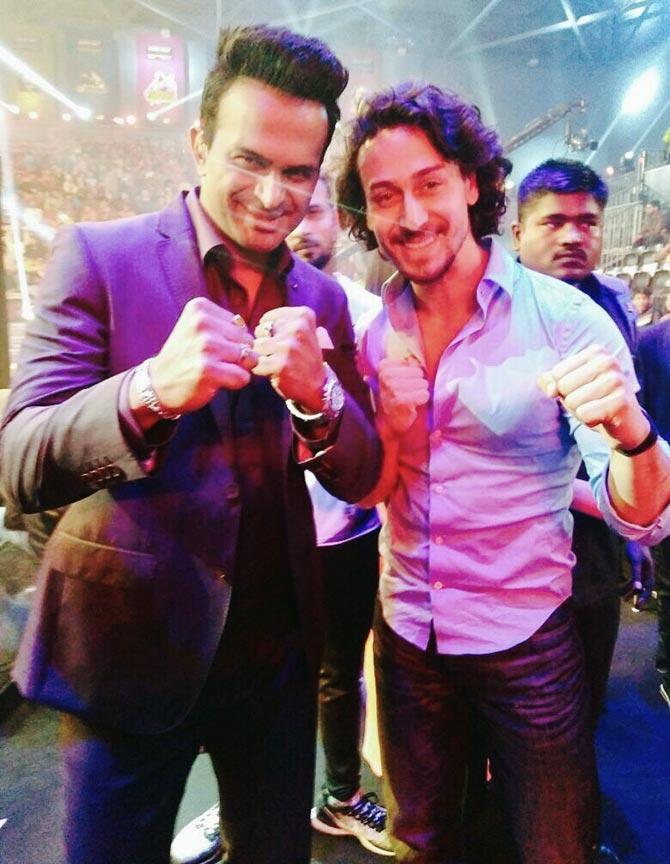 Siddharth asks Tiger: 'Tiger, how high can you jump?'
Tiger Shroff replies: 'How tall are you?'
Siddharth: '6'ft 1'
Tiger: 'If you stood on a chair, how tall would you be?'
Siddharth: '8' ft 1'
Tiger: 'I will kick your raised hand, with you standing on a chair!'
Siddharth: 'Lets go for it!'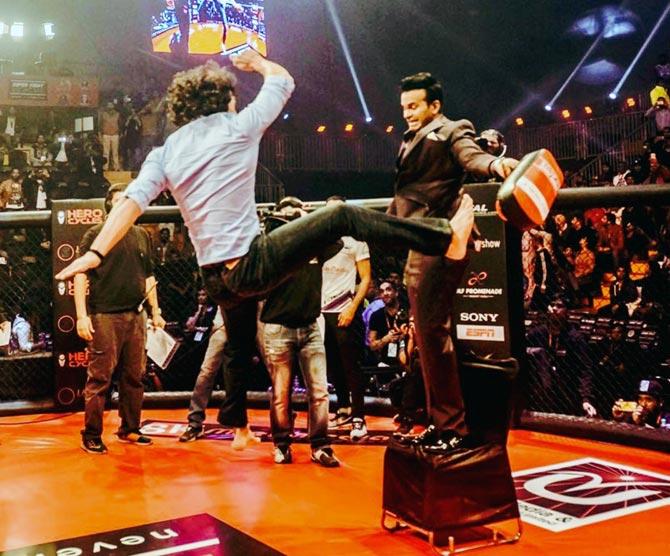 So Siddharth stood on top of a chair and Tiger jumped and kicked his hand -- and got it in one shot!
The packed stadium erupted with a standing ovation.
Would sure love to see more such challenges!