The 34-year-old actor enters holy matrimony (for real) on July 7.


After tying the knot several times in the movies, Shahid Kapoor will tie the knot in real life today.
To be held in New Delhi away from the film fraternity, the actor will marry Mira Rajput in true-blue Punjabi style.
While that happens, here's a look at Shahid Kapoor's onscreen shaadis over the years!

Chup Chup Ke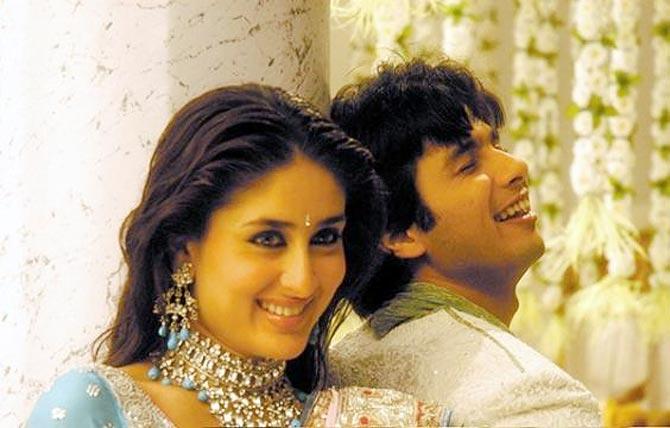 Image: Shahid Kapoor and Kareena Kapoor star in a wedding comedy of errors in Chup Chup Ke
Escaping from moneylenders in his village, Shahid's street-smart Jeetu lands up at the doorsteps of a prosperous Gujarati joint family.

Many bumbling plot twists and comic gags later, he's presented (quite reluctantly) as a potential groom for the family's most loved daughter.
Only to be forced to back out at the last minute as his real wife (and real identity) surfaces.
Vivah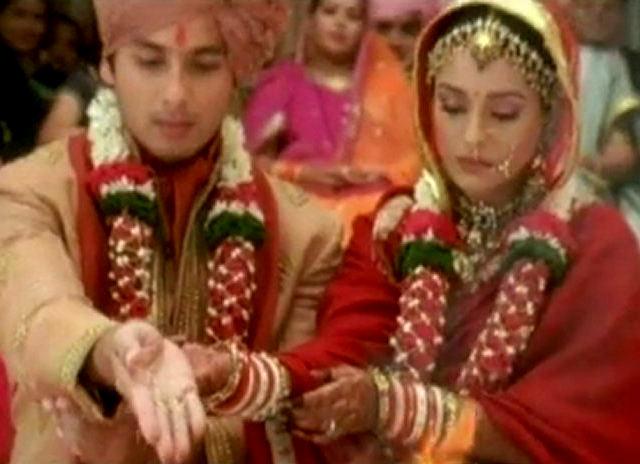 Image: Amrita Rao's bahurani-in-the-making complements Shahid's soft-spoken younger son of a rich man in Vivah
Shahid's Prem finds his soulmate in Pooja when their families meet for a matrimonial match.
Family drama and a firecracker accident on their wedding day precede this young couple's actual nuptials that herald a blissful beginning of a married life for the besotted couple.

Jab We Met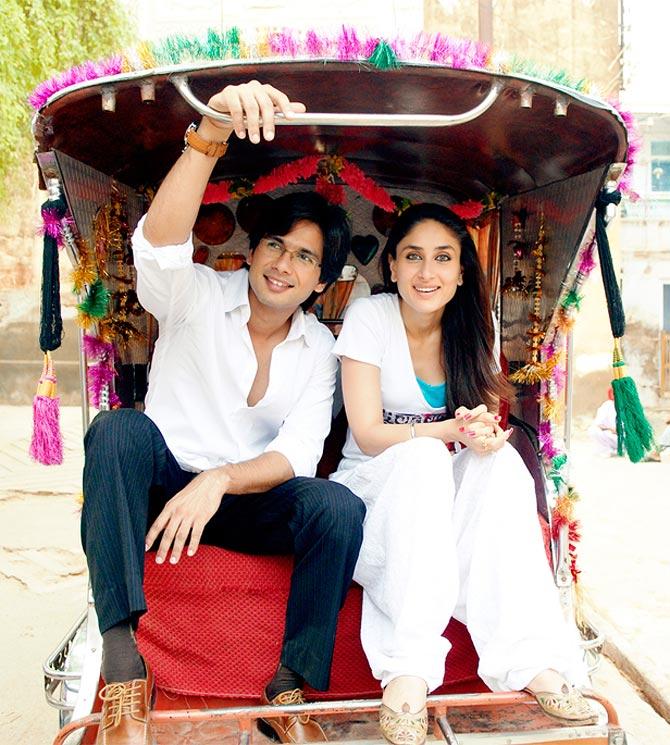 Image: The introvert Aditya and chatterbox Geet are each other's knights in shining armours in Jab We Met
Boy meets girl.
Girl rescues boy from himself.
They say their goodbyes on an ambiguous note.
Boy searches for girl.
Saves her from herself.
And they live happily ever after.
In one of the finest Hindi rom-coms of all time, Aditya (Shahid) and Geet's (Kareena Kapoor) love story unravels in the most organic way ever.

Kaminey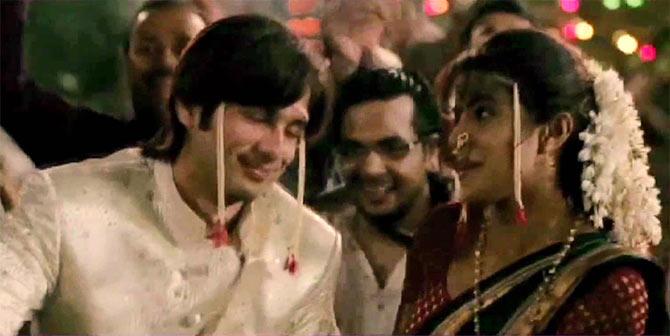 Image: Shahid and Priyanka Chopra are the bumbling couple on the run who just can't seem to catch a break in Kaminey
He's a stammering wreck who's petrified of everything, eloping with his girlfriend -- a local goon's sister -- being the top of his list of scary tasks at hand.
While their informal ceremony is attended by college friends and is marked with one of the most melodious Vishal Bhardwaj renditions (Raat Ke Dhaai Baje) things do not end well for this doomed couple.