Parineeti Chopra says she did not drink alcohol to play an alcoholic woman in The Girl On The Train.
Lata Mangeshkar has never tasted alcohol either.
Yet, she has sung some extraordinary songs about intoxication.
Subhash K Jha lists some of his favourites:
Kaise Rahun Chup
Intaqam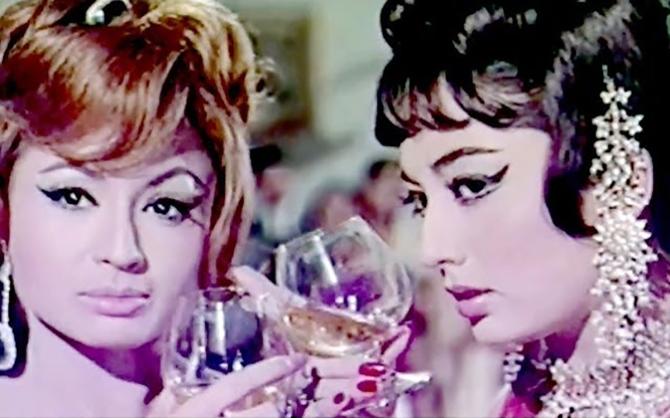 This party song has Sadhana provoking and embarrassing her lover boy Sanjay Khan in front of his guests.
Lataji slurs over the words so convincingly that listeners may have been convinced that she had taken her astonishing artistry a few 'pegs' higher.
"How can one sing if one were to actually drink?" Lataji asks with a laugh.
"It's a performance, just like an actor who plays a killer. He doesn't come on the sets with real blood on his hands. Composers Laxmikant-Pyarelal believed I could do anything. Even sound drunk on screen."
Sharaabi Mere Naam
Chandan Ka Palna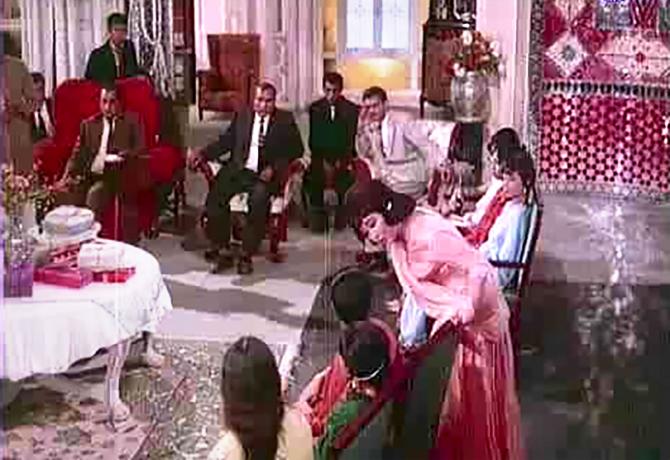 Meena Kumari, who stumbled slurred across the screen in this song, was battling the bottle at this time in her real life.
Lataji sang this R D Burman composition with a pronounced slur in her voice.
It is incredible how closely her singing voice matches Meena Kumari's speaking voice.
"Meenaji was very fond of me. She loved my hair and wondered how I kept it so long," Lataji recalls.
Na Chhedo Kal Ke Afsane
Raat Aur Din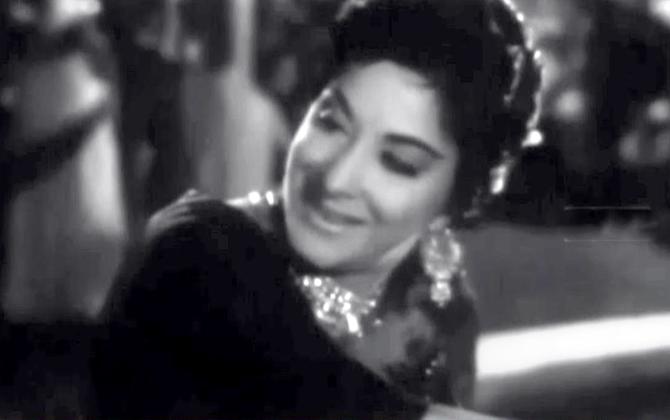 Shankar-Jaikishan's startling ode to inebriation features Nargis tipsy on screen, singing Shailendra's poetry about living in the present.
The entire song is rendered in a hazy slur by Lataji.
"When I asked about the song situation, I was told Nargisji was drunk in the scene. I sang accordingly, careful that the beautiful words didn't get slurred," Lataji says.
Maine Sharab Pee Hai
Seeta Aur Geeta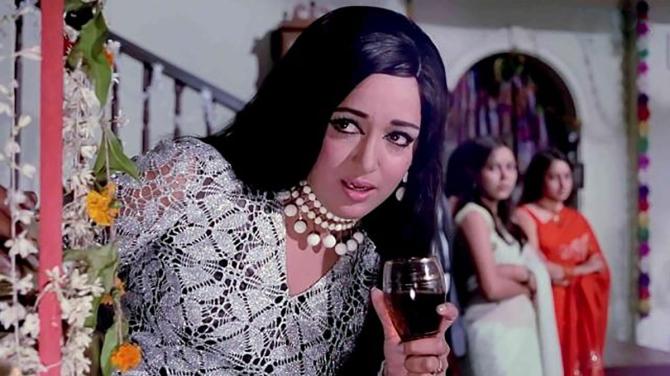 Hema Malini, who has never tasted alcohol, says the electric effect she created of being intoxicated was the singer's doing.
"Lataji has emoted so well in that song, given just the right punctuation, pauses and hiccups, I just had to follow her voice," Hemaji says.
R D Burman's composition is indeed unique, but it's the singing that elevates the number.
Chhod Mera Haath Mujhe Peene De
Subha-o-Sham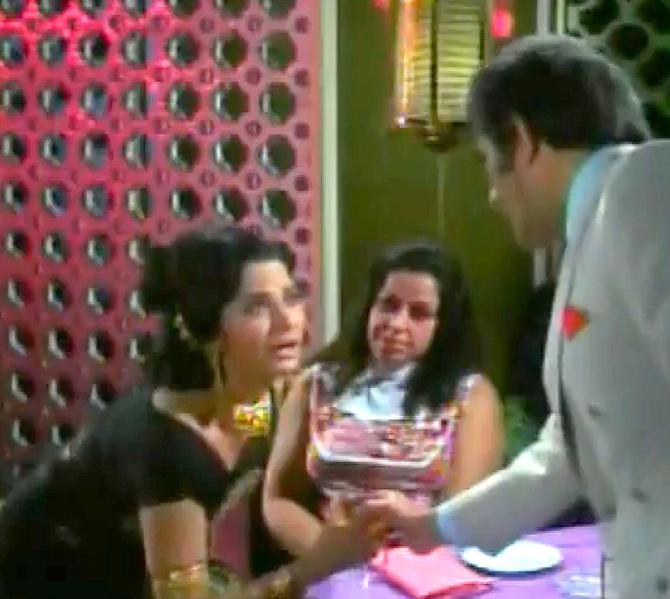 This is an unknown gem.
"Yeh ladki bahot pareshan thi," Waheeda Rehman, on whom the song was picturised, says.
"She gets drunk and creates a scene in a party. Lataji jab gaateen hain toh hum heroine ko zyada kuch karne ki zaroorat nahin hoti. She does all that needs to be done."