The cast of Udta Punjab get together to launch the film.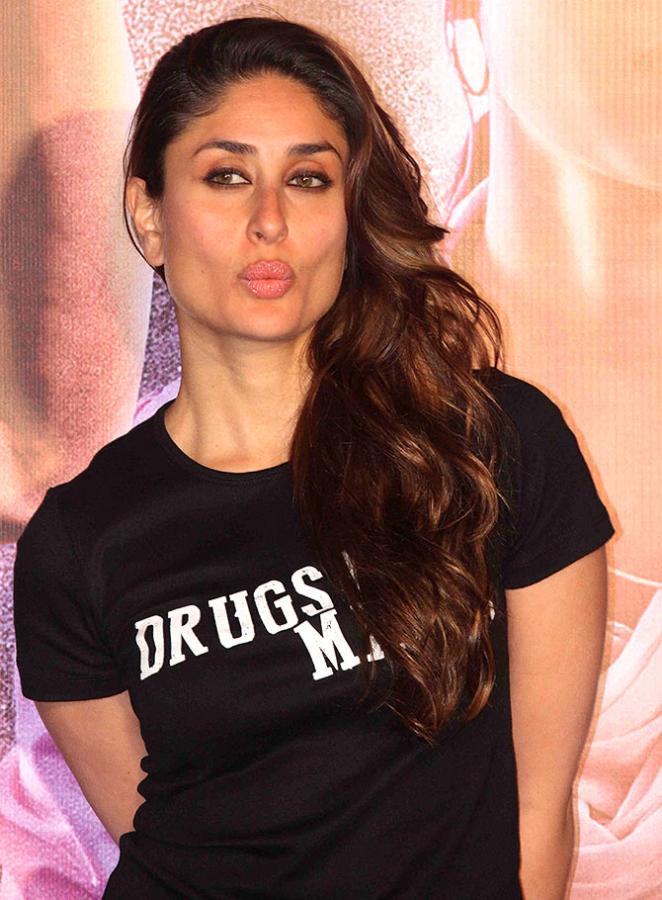 IMAGE: Kareena Kapoor at the trailer launch of Udta Punjab. Photograph: Pradeep Bandekar
Shahid Kapoor and Kareena Kapoor Khan shared the stage for the first time after their break up in 2007. The duo were promoting their new film together Udta Punjab over the weekend in Mumbai.
While Kareena seemed awkward and held on to her pout the entire evening, Shahid took on an aggressive stance and picked on the media.
The couple do not have any scenes together in the film, and when he was asked why, Shahid answered defiantly: 'What do you want to know? What should I say, how good it was not sharing the screen space together? Or how much fun it was not working together?"
If you want to watch the actors together in a film, "pick up a DVD of Jab We Met", Kareena says.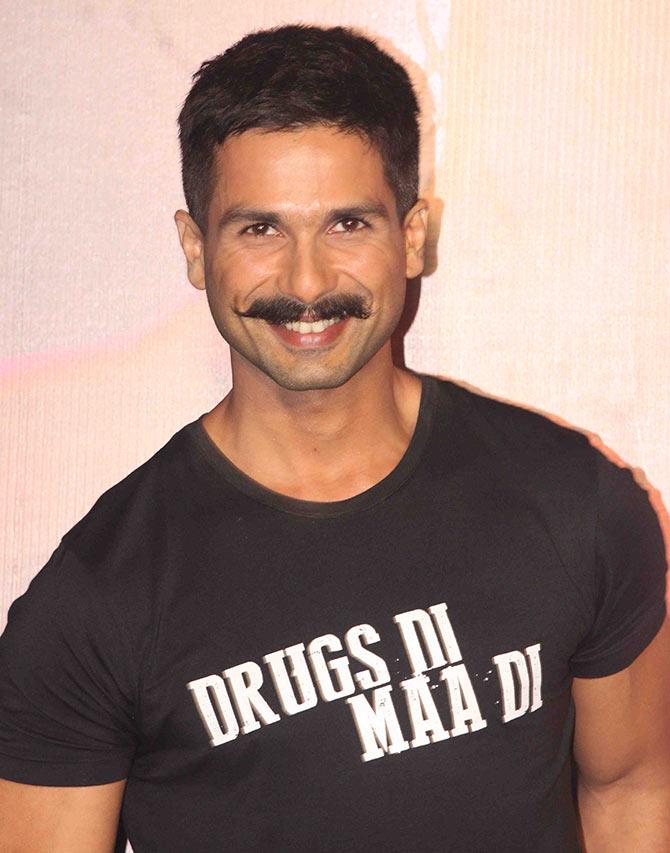 IMAGE: Shahid Kapoor at the trailer launch of Udta Punjab. Photograph: Pradeep Bandekar

Udta Punjab deals with the drug problem in Punjab, and revolves around four characters: Shahid plays a rock singer, heavily into drugs. Alia Bhatt plays a migrant from Bihar, Kareena plays a doctor fighting the drug abuse and Punjabi star Diljit Dosanj plays a policeman.
Initially, Abhishek Chaubey, who directed the Ishqiya movies earlier, felt no mainstream actor would want to do this film but producer Phantom Films asked him to keep trying. Shahid Kapoor was the first person who heard the narration and he immediately said yes.
"Tommy Singh is the scariest character I have ever played," Shahid says. "I don't drink alcohol and don't know what it is like to be high. I have no idea what somebody, who is high, goes through. That's why I took up the challenge."
"I worked on my body, but at the same time I did not want a healthy body. It should look abused. The other thing I worked was on my hair. Abhishek was very scared and thought I would spoil his realistic film. But later he agreed. This is the first time I play a loud and eccentric character," Shahid adds.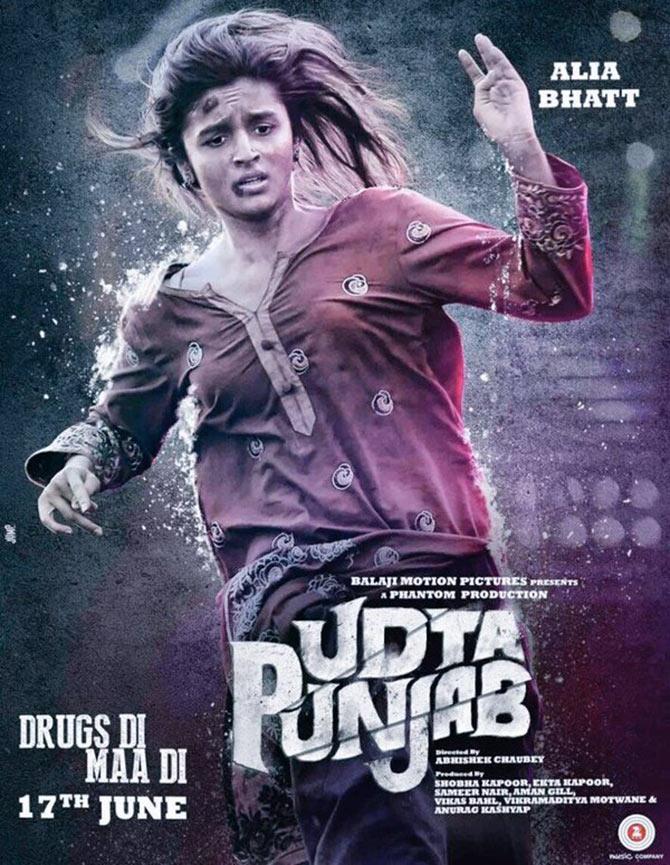 IMAGE: Alia Bhatt who plays Bihari migrant on the poster of Udta Punjab
How did Alia prepare for her role? "Since I don't know Bihari, I had to learn the dialect," she replies. "I did that for a month and a half. Thankfully, I don't have too many dialogues but whatever I have to say, I have to do it in a flow and look natural. My look was designed by Abhishek Chaubey."
Chaubey adds: "When we were in Punjab researching the topic, we saw that all the labourers who work on farms are from Bihar and Jharkhand. That's why we decided to make Alia's character an outsider and see her journey in Punjab."
The film's trailer has a lot of abusive language and Chaubey knows it will get an A certificate. "My film is meant for adult viewing. I can't be scared of these things when I write the story, then I will not be able to write."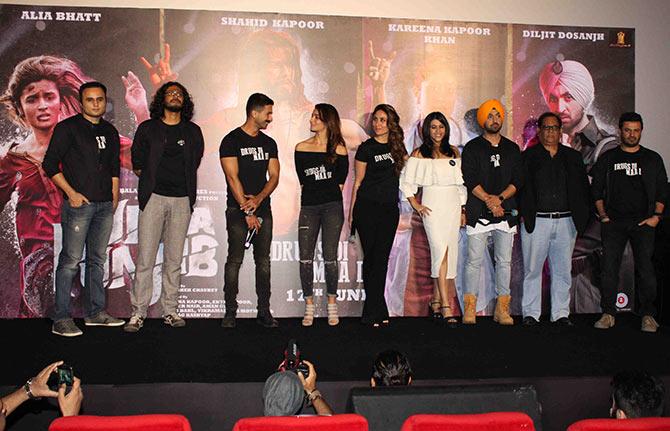 IMAGE: Producer Aman Gill, director Abhishek Chaubey, Shahid Kapoor, Alia Bhatt, Kareena Kapoor Khan, producer Ekta Kapoor, Diljit Dosanjh, Satish Kaushik and producer Vikas Bahl at the trailer launch of Udta Punjab. Photograph: Pradeep Bandekar
"I never thought I would be able to stand on the same stage as Kareena Kapoor but here I am acting with her in this film," Diljit Dosanj says, with a grin. "People always told me that since I wear a turban, I will not get a chance to work in Bollywood but I did."
Udta Punjab will release on June 17.