Yet another honour for Javed Akhtar.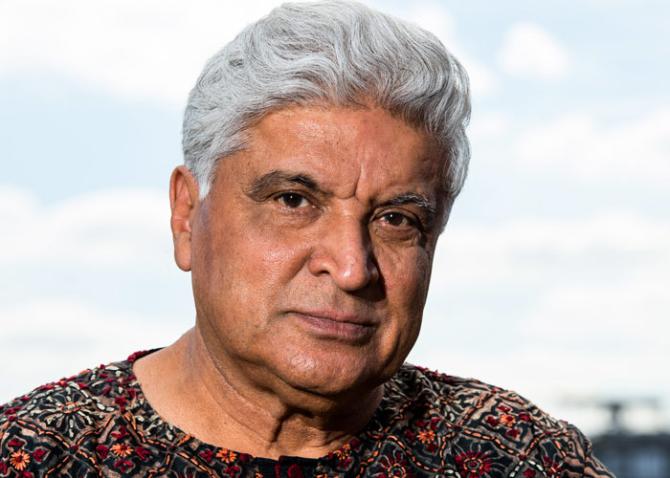 Photograph: Jeff Spicer/Getty Images
Veteran writer-lyricist Javed Akhtar has been honoured with the Hridaynath Mangeshkar award.
Akhtar received the honour at an event in Mumbai, which marked the 28th anniversary of Hridayesh Arts and the 80th birthday of veteran music composer Hridaynath Mangeshkar.
Akhtar said he considered the award one of his highest honours as it comes from the Mangeshkar family.
"I received my first award for Zanjeer in this very hall. All those awards -- and I've received many -- can be kept on one side. This one is the most special. To get an award from the Mangeshkar family is unbelievable, you can't think of India's music without them," he said.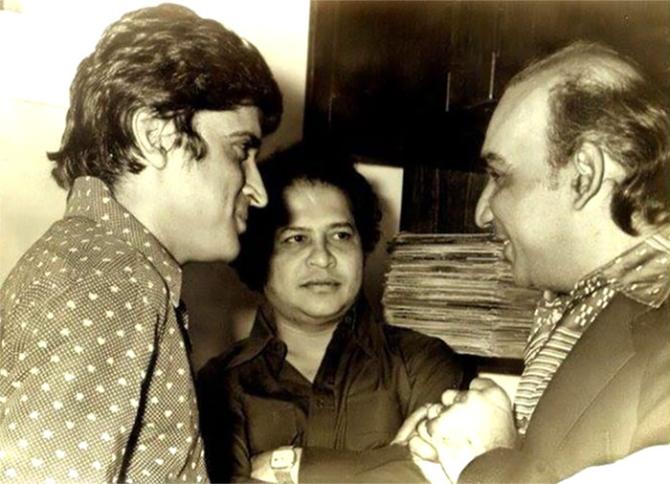 IMAGE: Javed Akhtar with Yash Chopra and music composer Laxmikanth. Photograph: Javed Akhtar/Twitter
Akhtar, 72, recalled how Lata Mangeshkar played a pivotal role in his journey as a lyricist.
"Yash Chopra sahab came to my house, said he was making Silsila and I should write the songs... I refused, saying I write poetry only for myself and script writing is enough. But he insisted and made me write the lyrics," he said.
Akhtar said he got to know it was Lata Mangeshkar who suggested his name to Chopra as the lyricist for Silsila after Chopra's frequent collaborator, Sahir Ludhianvi, passed away.
"She (Lata) said, 'My friend has heard Javed's ghazals. Since you have good relations with him, make him write.' So Lata didi was the reason I started writing songs and my first song was sung by her and Kishoreda," he said.
Hridayesh Arts, in association with Jay Satya Charitable Trust, organised a music programme titled Amrut Hriday Swar Lata, presented by Annu Kapoor Films Pvt Ltd, to salute and celebrate 75 glorious years of Lata Mangeshkar.
Lata said she was fortunate to sing songs written by people like Akhtar and her favourite Javed Akhtar song is Ye kahan aa gaye hum from Silsila.
"Whenever I meet him, we laugh a lot. I felt very happy giving him the award... I've completed 75 years in the industry but it's not a big deal. I sang for the first time when I was nine with my father. Then I started singing in films and the journey has been wonderful," she said.