More than two decades after Michael Jackson wowed us all with Thriller and Bad, his iconic dance moves continue to inspire Bollywood's best dancers..
"T
o live is to be musical, starting with the blood dancing in your veins.
"Everything living has a rhythm. Do you feel your music?" asked Michael Jackson once.
One of the most dazzling entertainers of all time, MJ's phenomenal popularity as an accomplished song artist and ace dancer is a worldwide occurrence.
Full of style, rhythm and attitude, the King of Pop rocked the scene like no other. Bollywood too hasn't escaped the influence of the late legend and his signature moonwalking moves.
Image: Hrithik Roshan in Bang Bang
A
nd since imitation is the best form of flattery, Hrithik Roshan, a terrific dancer in his own right, is the latest to pay tribute to the
Thriller
icon with his dynamic jig in the highly anticipated
Bang Bang
.
Here are others to do the same before him.
Tiger Shroff, Teacher's Day Tribute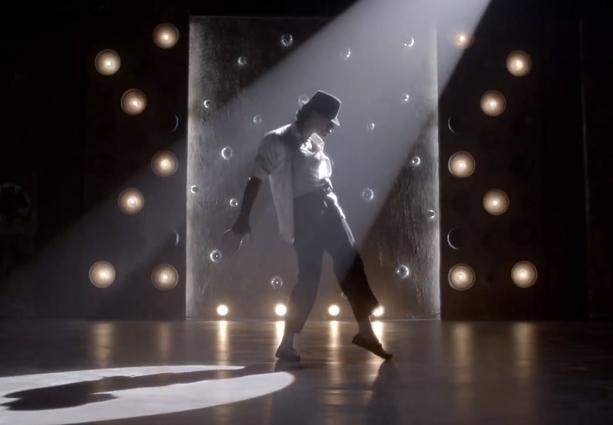 Image: Tiger Shroff
O
nly recently, Tiger Shroff showed off another facet of his
Heropanti
by paying a Teacher's Day tribute to his self-confessed guru Michael Jackson in an electrifying music video.
Shah Rukh Khan, Krazzy Four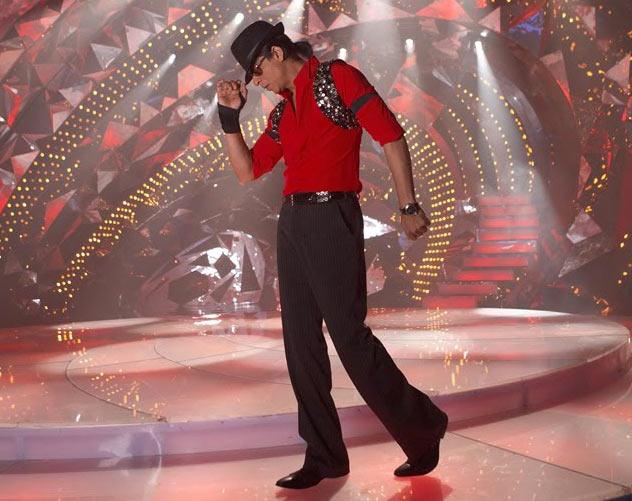 Image: Shah Rukh Khan in Krazzy Four
F
ans of MJ will have no trouble pointing out the source of inspiration behind SRK's flexible moves in the
Break Free
item song he performed for Rakesh Roshan's production,
Krazzy Four
.
Interestingly, one of the orphan kids he plays guardian to in his little seen cop flick, One 2 Ka 4 also features a precocious kid (Madhur Mittal) who is a hardcore fan of his internationally famous namesake.
Shahid Kapoor, Chance Pe Dance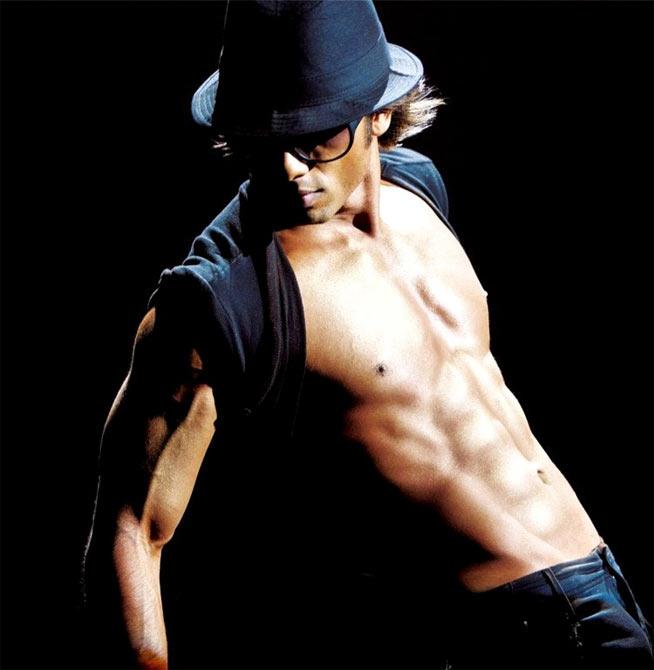 O
ne of the best dancers in the business, Shahid Kapoor began his career as part of Shiamak Davar's dance troupe.
His know-how in technique and instinctive beat makes the guy a joy to watch as he grooves to MJ's tune in Chance Pe Dance.
Amitabh Bachchan, Ganga Jamuna Saraswati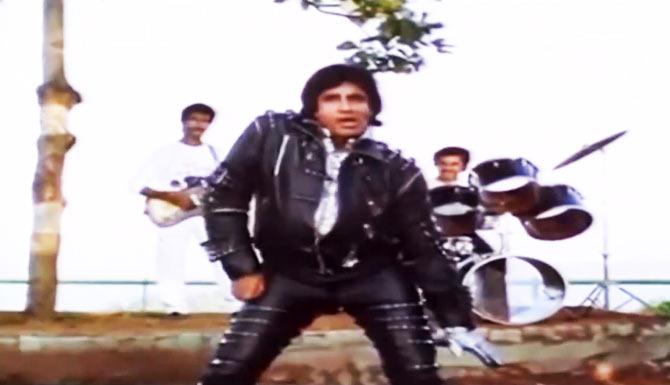 Image: Amitabh Bachchan in Gang Jamuna Sarswati
B
ig B tries to combine his characteristic
dhinchak
with Jackson's sass in an abomination named
Disco Bhangra
.
The outcome is nothing short of absurd in one forgettable sequence of the Manmohan Desai disaster, Ganga Jamuna Saraswati.
Sridevi, Chaalbaaz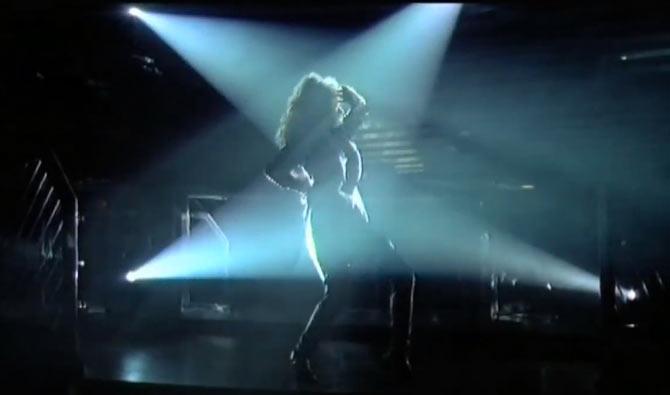 Image: Sridevi in Chalbaaz
L
ike Tiger, Sridevi swears by the pop idol to millions. So much that she even painted him for her daughter Jhanvi.
And while you may have missed her fleeting nod to the man behind super hit albums like Thriller, Bad and Dangerous in one endearing scene of English Vinglish, there's no way you don't remember her Bollywood/MJ mish-mash in the Naam mera Premkali chartbuster of Chaalbaaz.
Madhuri Dixit, Pukar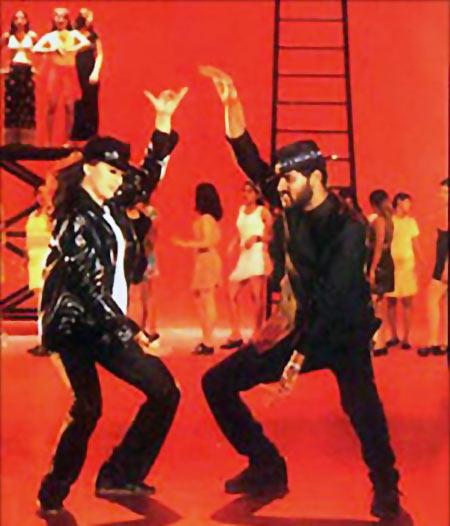 Image: Madhuri Dixit and Prabhudeva in Pukar
T
he lithesome
Ek Do Tee
n girl teams up with Prabhudeva's elastic allure to celebrate MJ's legacy with some
desi tadka
in the catchy
Que Sara Sara
picturisation of
Pukar
.
Johnny Lever, Mahakaal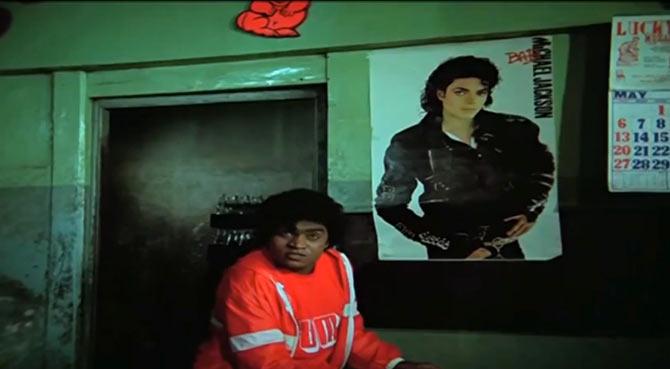 Image: Johnny Lever in Mahakaal
Y
ou
must have caught Johnny Lever's hilarious mockery of Michael Jackson in live stage shows.
But did you know the comedian plays a pirouetting fanboy to the hilt in the Ramsay horror, Mahakaal?
Govinda, Raja Babu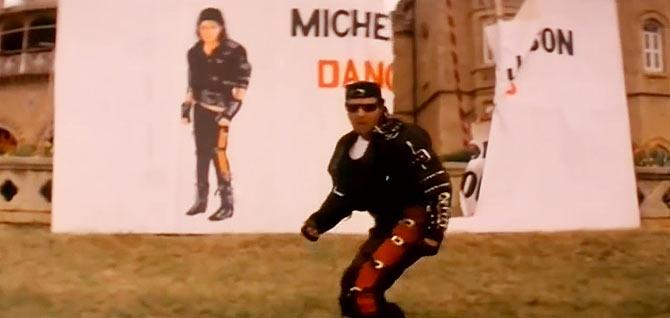 Image: Govinda in Raja Babu
R
emember what Govinda said in
Partner
? 'When I will dance my dance shall speak for me.'
And that's precisely what happens to the master of freestyle as pays a wholehearted tribute to the Bad genius.
Prabhudeva, Humse Hai Muqabla
Image: Prabhudeva in Humse Hai Muqabla
T
he dancer turned director may star in movies named
Anbody Can Dance
but few can match his nimbleness.
No wonder Prabhu Deva is referred to as India's Michael Jackson.
And what a crackling demonstration he offers to support that sobriquet in the memorable Muqabla dance, modeled along MJ's Smooth Criminal in Shankar's Kadhalan dubbed in Hindi as Humse Hai Muqabla.
Mithun Chakraborty, Kasam Paida Karnewale Ki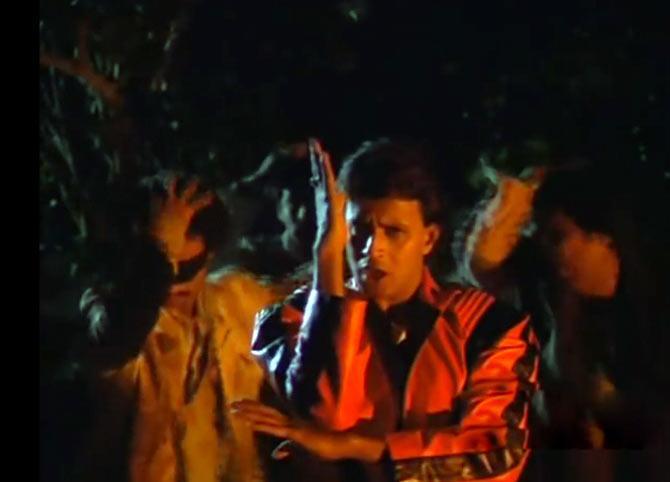 Image: Mithun Chakraborty in Kasam Paida Karnewale Ki
B
ollywood's original disco dancer Mithun Chakraborty too couldn't resist the temptation to do a MJ.
The actor tries his best to salvage the brazenly copied yet tacky reproduction of MJ's zombie video in Thriller for Kasam Paida Karne Wale Ki's popular track Jeena bhi kya hai jeena.
Chiranjeevi, Donga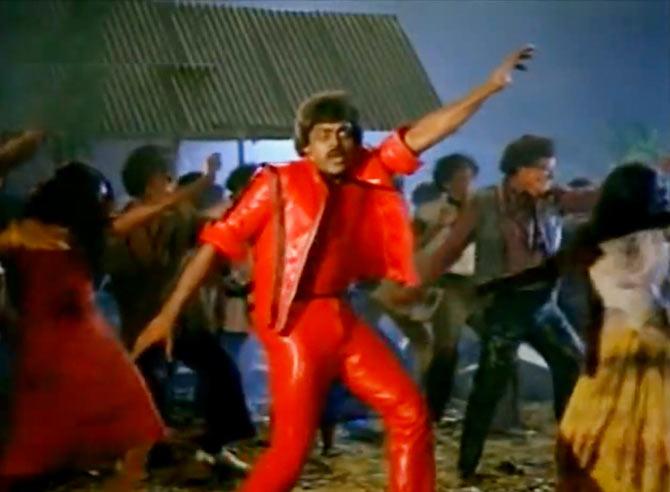 Image: Chiranjeevi in Donga
O
n the other hand Chiranjeevi's equally unabashed copy of Jackson's
Thriller
in the hilarious
Golimaar
takes the absurdity with a pinch of salt and has a blast in the Telugu movie,
Donga
.
Even if you are not acquainted with Telugu cinema, you may recall catching snippets of its video in the opening scene of the zombic comedy, Go Goa Gone.
Javed Jaffrey, Meri Jung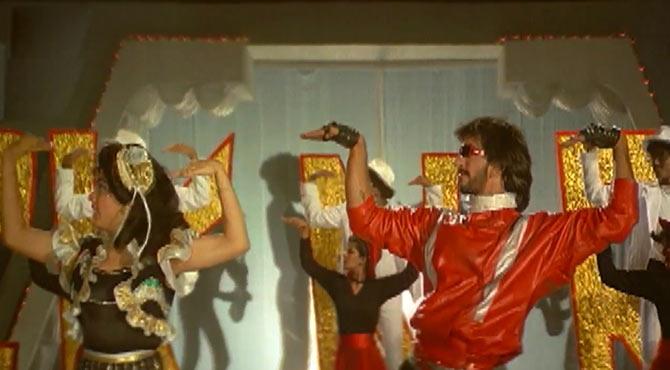 Image: Javed Jaffery in Meri Jung
B
reak dance meets rock 'n' roll meets MJ influence in the dishy
Bol Baby Bol
of Subhash Ghai's
Meri Jung.
More power to Javed Jaffrey for still making sense of it with his energetic, and not nearly celebrated enough, romp.