'They didn't speak Hindi or English, but love is a universal language.'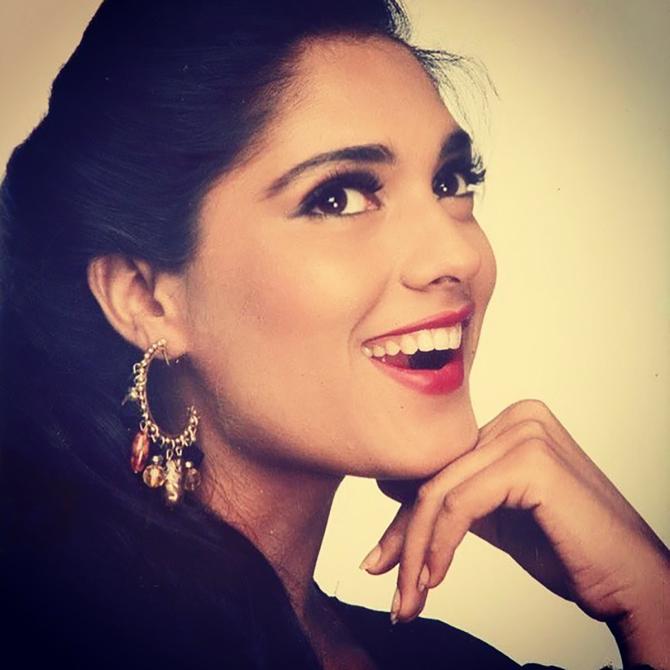 Anu Aggarwal, who shot to fame with movies like Aashiqui and King Uncle, suddenly vanished from the filmi world.
The actress had met with a horrible accident, where she was in coma for 29 days.
It was a trying time, and Anu, who has worked with Afghan refugees many years ago, tells Rediff.com Contributor Roshmila Bhattacharya, "I wish I could share my story with the people in Afghanistan now. I wish I could give them my own example to make them believe that there is a shining light."
You worked with Afghan refugees in Delhi as a student.
Yes, it was my first programme, designed to aid and ease their stay in India.
I was doing my master's then. I have always been interested in social work.
There was a colony near my college where some Afghan families, who had fled their country after the Russian invasion, had moved in.
One day, during the holidays, I walked into the UNHCR (United Nations Commissioner for Refugees) office and told them I wanted to work with these Afghan refugees, assist in the local integration and resettlement of these displaced, stateless people.
They must have been surprised because I was around 18-19 then. But I was asked get back with a plan.
The next day, I went back with five sheets on which I had detailed how we could work towards their betterment and woman empowerment.
Impressed, they took me on.
I worked with the UN for two months.
I dedicated my summer holidays to the repatriation of these Afghan refugees.
Once college resumed, it was difficult continuing.
But I topped in field work and disregarding offers to contest for the Miss India crown that were pouring in, and devoted myself to training in social work and caring for people.
I went on to work with Muslim women in Jamma Masjid and Pakistani NGOs.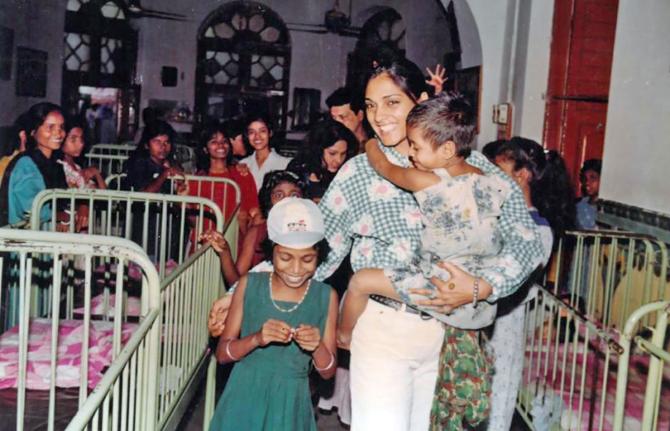 What exactly did your work entail?
(Laughs) Well, I held classes dressed in a sari, in an attempt to look grown-up.
They were attended by only the men, the youngest being a year older than me while the oldest was 56.
I learnt that these men had fled their homes and their country with their families because they were being forced to join the army and fight their own people.
They were caring guys, with high moral standards, whose ultimate dream was to find a way to the US.
They didn't speak English or Hindi, so I communicated through charts, using symbols of animals, birds, flowers and vegetables.
I taught them the basics of communicating with Indians because even buying vegetables was difficult.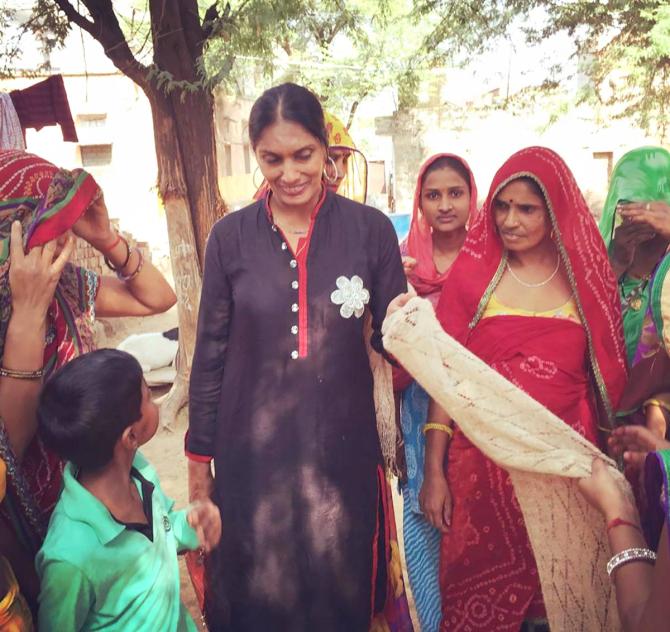 What about the women?
They stayed at home to look after the children. Each had seven-eight children, in the age group of one and seven years.
They were simple and guileless, easily falling in with their men's wishes, and struggling to make ends meet with the little money that the UN was giving them which obviously, wasn't enough.
I saw the exquisite embroidery on the clothes they made for their children.
I spoke to a retail outlet in a market close by about selling their stuff.
I appointed a woman as their head, to collect the clothes they made, take them to the store and distribute the earnings around.
This was one way of empowering them, making them financially independent.
The UN was really happy with my work.
In a tweet that you put out on August 19, you spoke about the warmth of these Afghan women, which is so moving, given that they had lost everything, including their nationality.
Yes, they didn't speak Hindi or English, but love is a universal language. You can feel it when you are next to the person.
I guess the men must have spoken positively about me.
Since their own interactions with other women were limited, I was soon looked upon as a path-breaker, a saviour...
They were beautiful women, with clear complexions and gorgeous smiles.
They would wait for me.
The whole community was grateful and some even started to advise me.
Our friendship was short and sweet, but it brought out my creative side.
What was your reaction to the images and videos coming out of Afghanistan after the Taliban's return to power?
Well, obviously, it's heart-wrenching to know what the people there are going through.
But you have to remember, Afghanistan has always been a country in conflict.
It's not just the Taliban, there was the Russian occupation and the terrorism of Osama bin Laden.
There's been a lot of in-fighting too within the Afghans themselves, factions created by US and Pakistan funding.
Today, thanks to social media, people can share their stories with the world.
This was not the case 20 years ago when the Taliban was dethroned.
The flip side is that when you read, hear and see things that sears your soul, people tend to draw conclusions based on their own terror and trauma.
All of us, at some point in our country's history, have been through invasions. And this kind of collective consciousness creates fear, dread and hopelessness.
The important thing now is to tell them hope is the biggest savour. They will get through this too.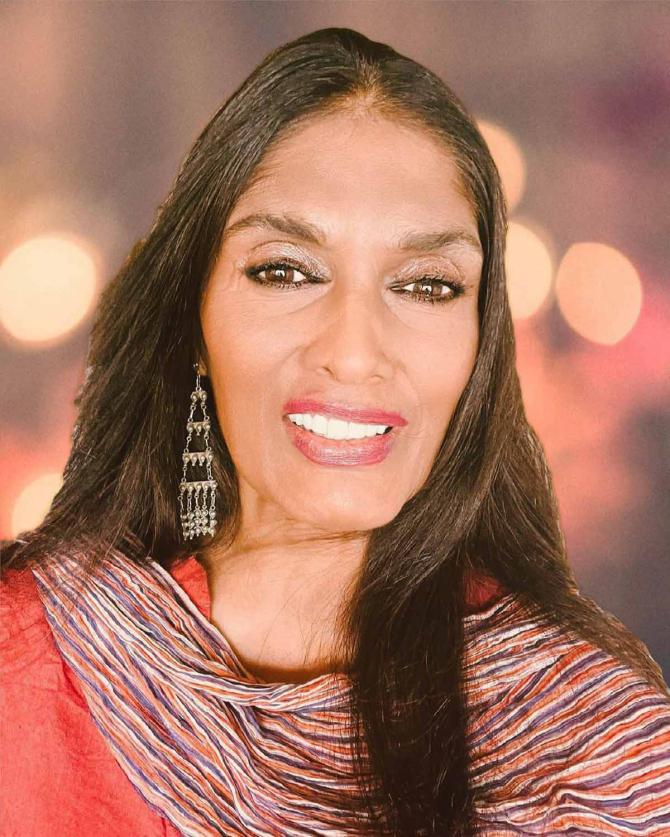 Is asylum the answer?
I wouldn't jump the gun there with American President Joe Biden saying that withdrawal from Afghanistan will be completed by August 31 and the Taliban announcing that no evacuation of locals will be allowed.
Even if they did leave the country, it's not an easy life, resettling in a foreign land, as I have seen all those years ago.
So I want to tell the girls and women to be strong.
Their grandmothers and mothers have gone through this and come out stronger. They will survive.
What gives you hope in these dark times?
The Taliban will need to compromise if they want to run a government and be accepted by the international community. Else, there will be repercussions.
So the people there need to be calm for now, and strong.
Life is full of surprises.
You never know what could happen tomorrow.
I'm taking sessions with orphans in the age group of 12-16. And I have seen that yoga and meditation helps.
In yoga, you don't wait for the fever to come to treat yourself.
You treat yourself beforehand, so you don't get a fever.
Right now, the fever is high, give it time to subside.
Then, ensure that you don't get a fever again.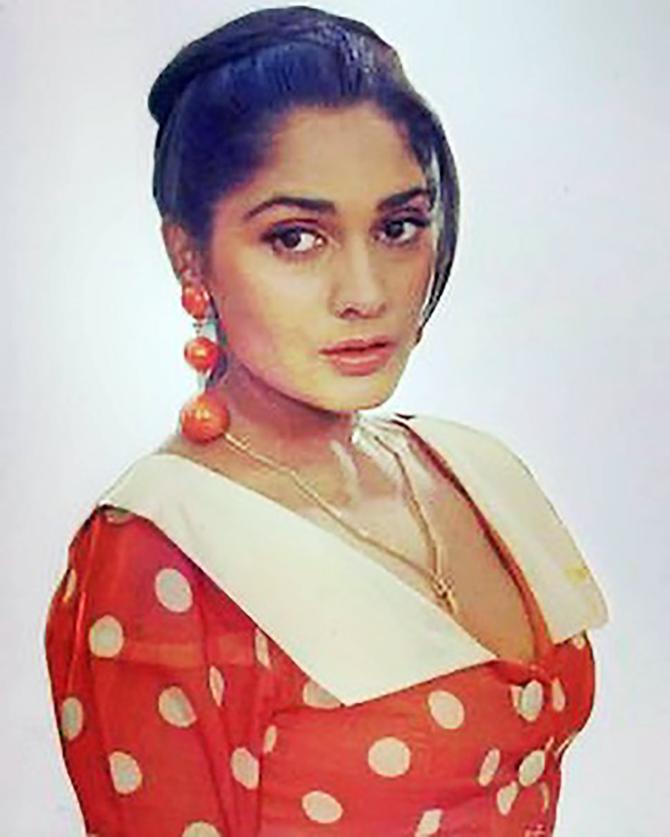 That sounds very personal, like it is coming from deep within.
It is. In 1999, my car met with an accident near Mumbai's Chowpatty beach early one morning.
My body was shattered. I was in a coma for 29 days.
My family, the doctors, had given me up for dead.
But I held on to hope. I believed I could make it.
It was a long struggle, but here I am today.
I tackled fear and hopelessness through my writing, and I shared it with the world.
Anusual, my memoir, started with the idea of creating hope in hopeless times.
I wish I could share my story with the people in Afghanistan now.
I wish I could give them my own example to make them believe that there is a shining light, as they say in yoga.
Don't curse, because then you will be cursed too.
That's the cycle of nature.
Feel goodwill, even for those who are doing ill.
And know that there is always a ray of light at the end of the tunnel. What can break you, can make you, I know this from direct experience.