Golden girls with the man in black.
On Wednesday, August 29, evening, Shah Rukh Khan shot a commercial with Kareena Kapoor Khan, her mother-in-law Sharmila Tagore and her sister Karisma Kapoor.
The ladies looked stunning in their gold outfits while SRK looked dandy as always in black.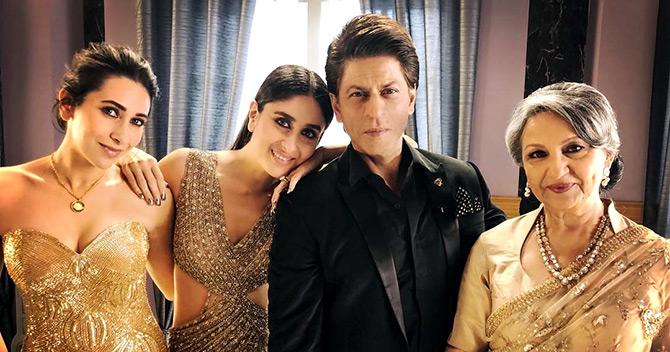 Sharing a picture on Instagram, Shah Rukh posted, 'A lovely evening with these elegant ladies. The benefits of being in a tub with Lux soap! Thanks @lux_india.'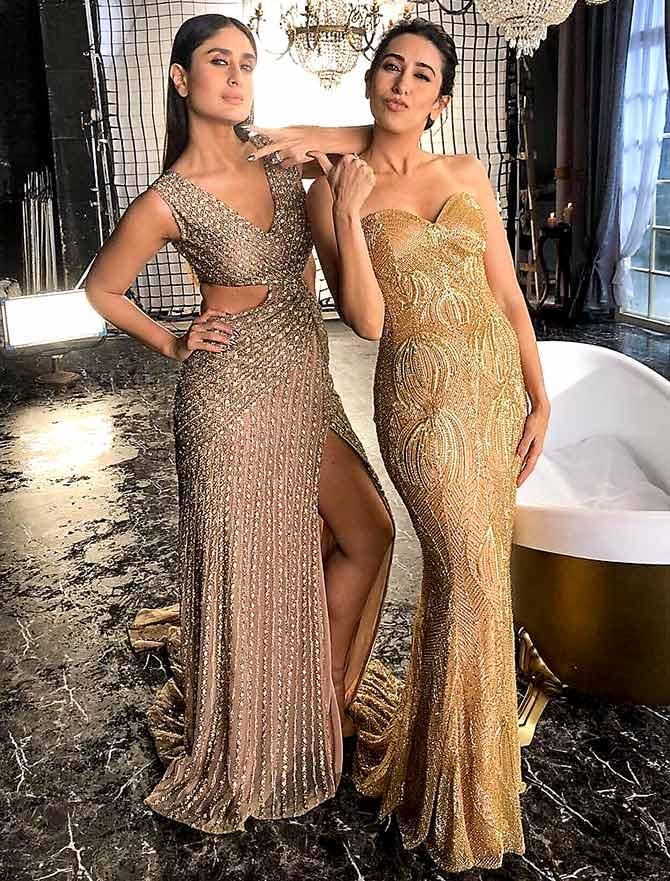 Karisma also posted pictures from the shoot.
She promised that 'something special' is 'coming soon.'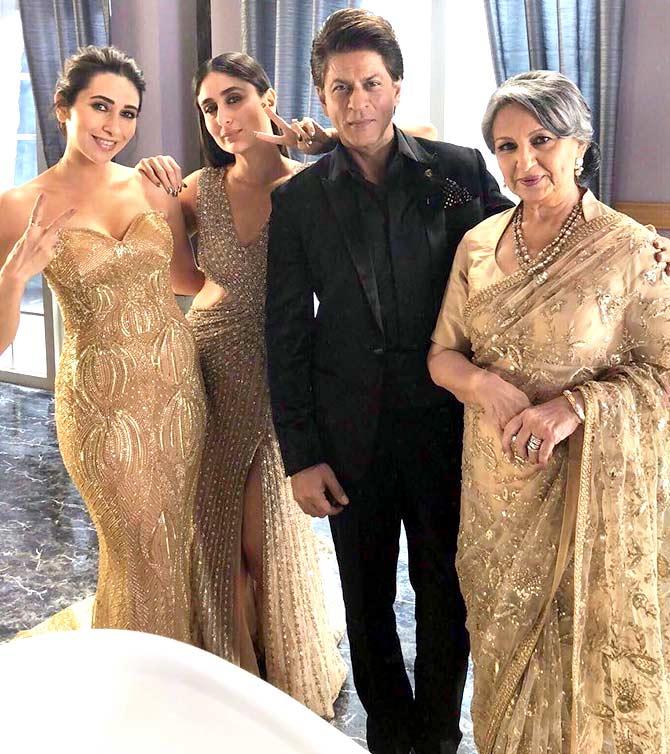 We're waiting Lolo!