The title says it all!
After all, a catchy title is always key to hold audience attention and when it is unique and distinctive, it is even better.
No wonder, there have been many instances when a South title has been retained for a film even when it is remade in Hindi or released as a pan-India film across languages.
Let's take a look at how such films have traditionally done.
Thalaivi (to be released)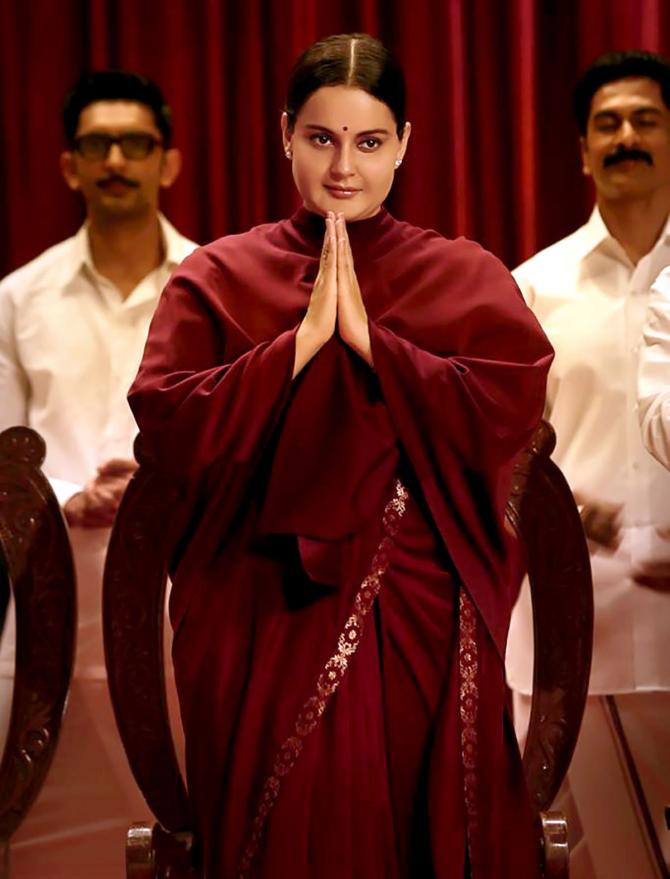 When a biopic on the late J Jayalalithaa's life was being made, it was a given that the title would be Thalaivi.
Not many would have imagined that this title would be retained even for the Hindi version, despite the word being more familiar for Tamil/Telugu audiences.
No issues though as the Kangana Ranaut starrer now owns this name now across languages.
Baahubali: The Beginning
Box office collection: Rs 117 crores
Baahubali: The Conclusion
Box office collection: Rs 511 crores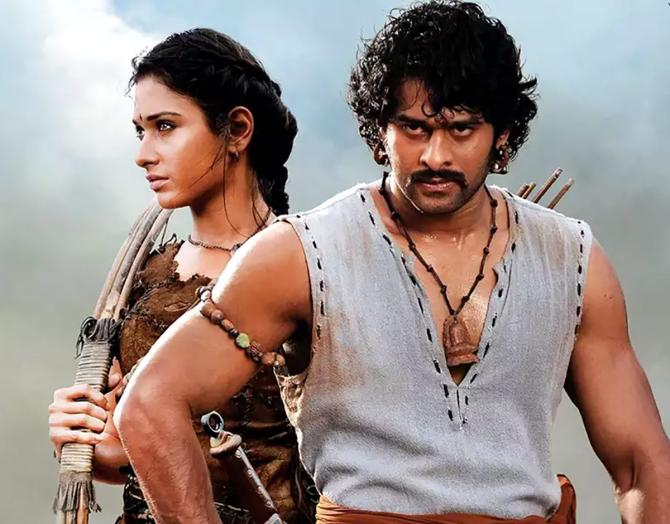 Before its arrival in theatres, the word 'baahubali' wasn't known to a major part of the country.
Except for the UP-Bihar belt where it is still used, the rest of India was unfamiliar with the word.
That didn't stop S S Rajamouli from releasing his films across all languages with the same title.
Result? All time blockbusters all over the country.
Ghajini
Box office collection: Rs 114 crores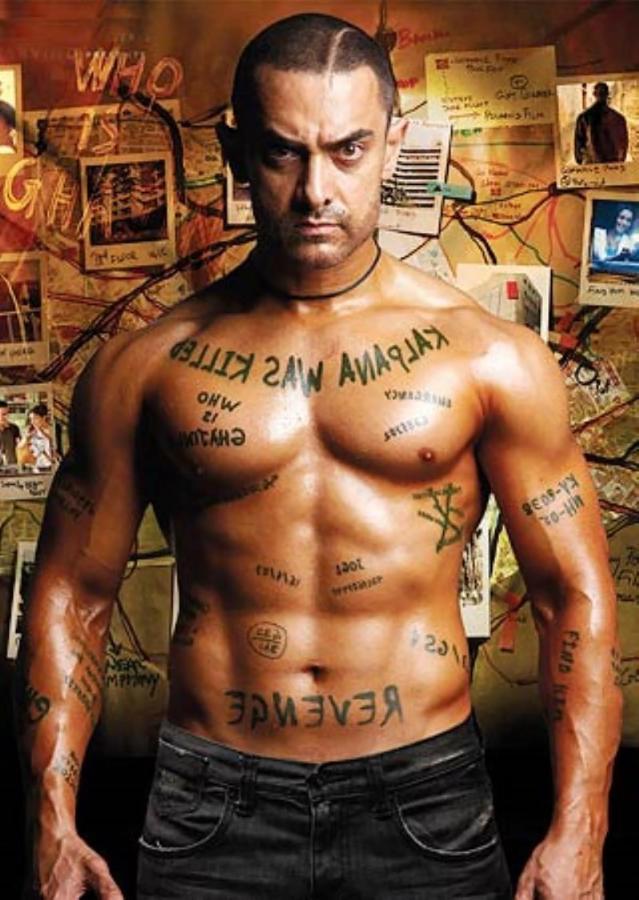 This is the film that started it all.
The first ever instance of a South title been retained as-is for a Hindi remake and that too when Ghajini as a word hadn't been heard by the pan-India audience.
This isn't all as this was the name of the villain in the film. Aamir Khan went ahead with his conviction and the A R Murugadoss directed film entered the 100 Crore Club.
Singham
Box office collection: Rs 100.30 crores
Singham Returns
Box office collection: Rs 140 crores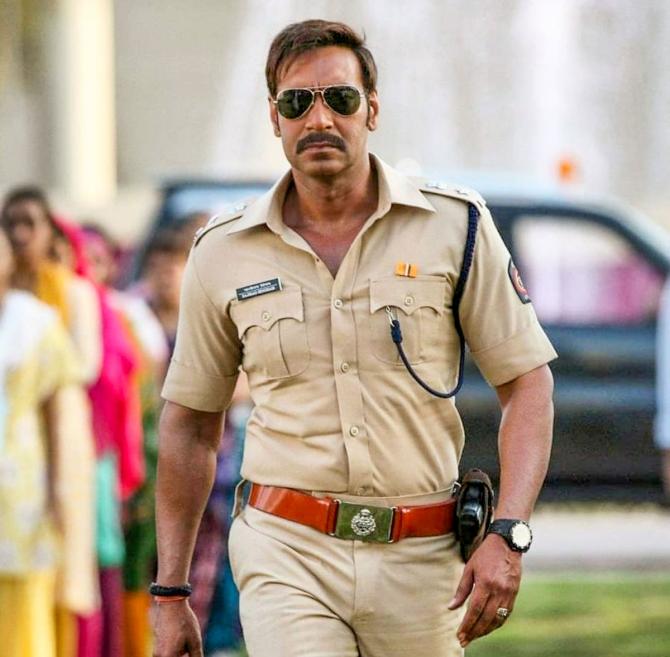 Yet again, Singham is a Tamil word and when Ajay Devgn decided to remake it with Rohit Shetty as the director, there was no change made in the title.
The film was a major hit and today it is a franchise no less.
While in Tamil there have been three parts already, in Hindi there have been two installments with audiences waiting for Singham 3.
Drishyam
Box office collection: Rs 77 crores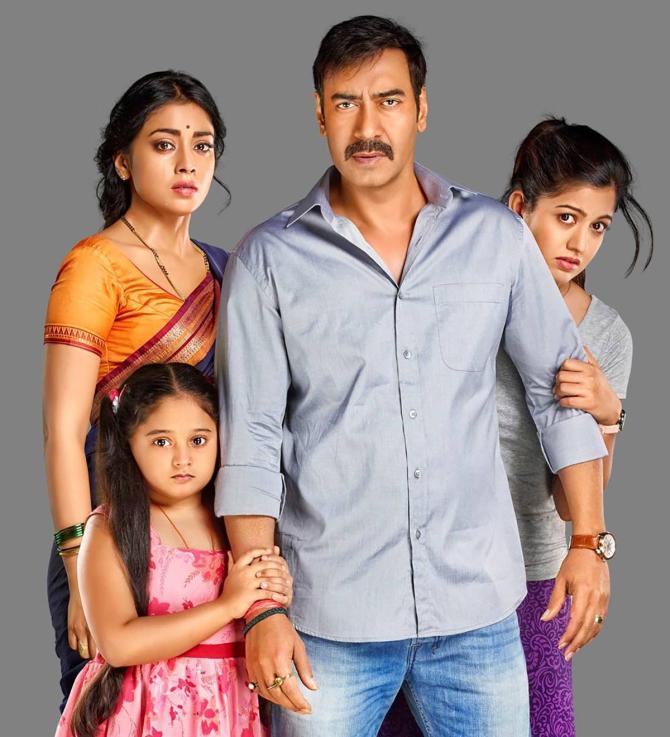 One can let Ghajini and Singham pass through, but Drishyam is not the kind of word that Hindi audiences use in their vocabulary.
Yet again, Ajay Devgn decided not to touch anything about the title and retained it for the remake of this Mohanlal starrer.
The film turned out to be a decent success and one now waits for the sequel to go on the floors soon too.
Saaho
Box office collection: Rs 150 crores
When Prabhas decided to make a Tamil, Telugu and Hindi trilingual, the idea was to have a common title across languages.
Notwithstanding the fact that many continue to misspell it as Saahu, the Hindi version did very good business.
Kabali
Box office collection: Rs 32 crores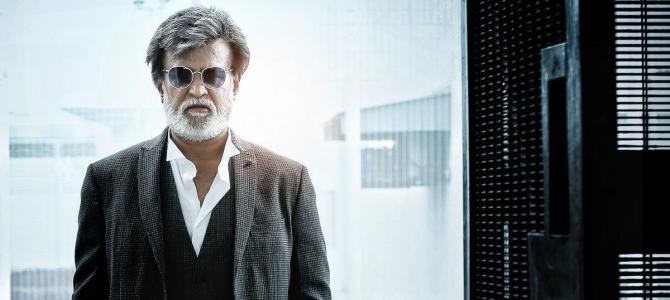 Rajinikanth has seen many of his films dubbed in Hindi, and one of his biggest successes was Sivaji - The Boss.
However, this was still a mix of a Hindi and English title.
As for Kabali though, it is not the kind of word with which person is called on a pan-India basis but credit it to Rajinikanth's magic that audiences didn't mind this one to be retained as it is either.
Vishwaroop
Box office collection: Rs 12 crores
Vishwaroop 2
Box office collection: Rs 4 crores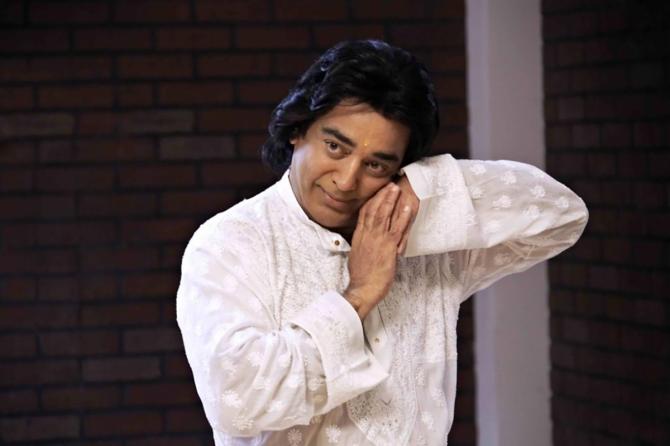 There was just a slight change that Kamal Haasan made to the title of his Tamil film Vishwaroopam when he brought it to pan-India audiences in Hindi.
The film was now called Vishwaroop, though it continued to carry a distinct south flavour. That said, neither the first installment nor the sequel could make any sort of impression, though the former was still a better entertainer.
Prassthanam
Box office collection: Rs 4.75 crores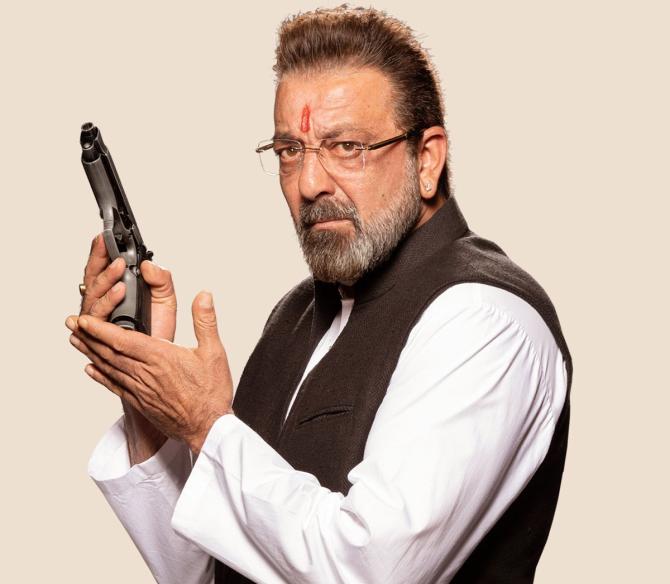 One wonders why the title of this Hindi remake of the Telugu film wasn't changed at all because Prassthanam is just not the kind of word which can be found in the Hindi dictionary of a larger segment of the pan-India audience.
The Sanjay Dutt starrer is one of his better films amongst the comeback affairs but the title played truant and later the poor promotion killed it.