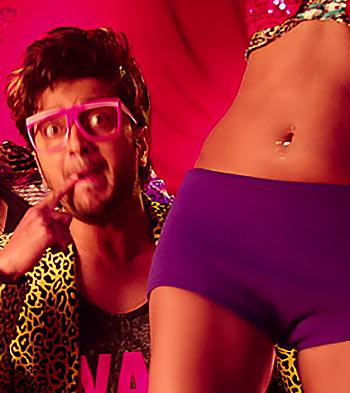 How many references can a sex-com franchise make to private parts to force a titter out of the audience? If addressed to director Indra Kumar, the answer is, unlimited.
After Masti and Grand Masti, the man aspires to bring back his dirty picture series with Great Grand Masti.
The trailer -- starring Vivek Oberoi, Ritesh Deshmukh, Aftab Shivdasani, Urvashi Rautela, Sonal Chauhan, Shraddha Das and Sana Khan -- is quite A-rated, and watching it on mute can give things a brand new perspective.
So, we took a little liberty to have some clean fun.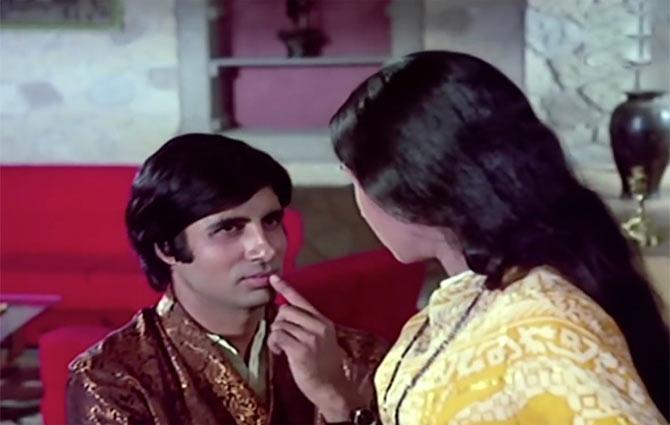 Ritesh, Aftab, Vivek: Hey isn't this the same gesture Amitabh Bachchan made at Jaya in Abhimaan?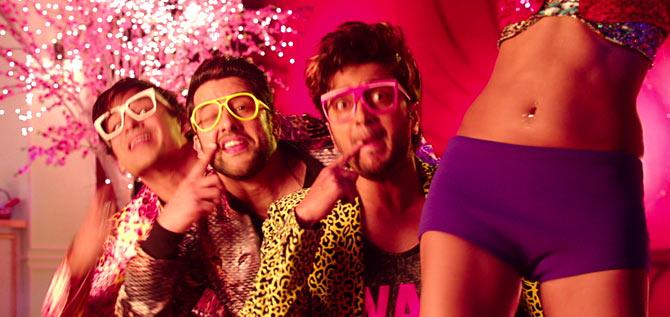 Now that was one classy movie. Which means we are also classy.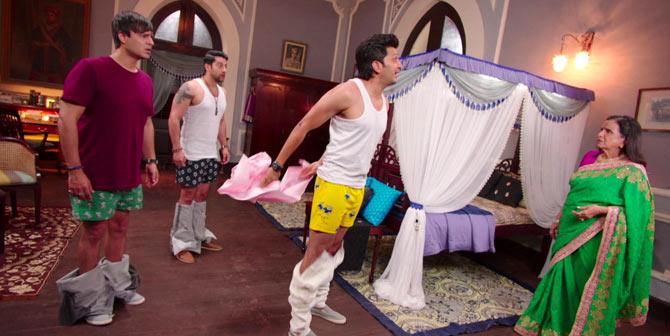 Ritesh, Aftab, Vivek: Look lady, we aren't thieves. We didn't steal a thing.
Lady: Those boxers are part of my husband's limited edition collection. Take them off at once.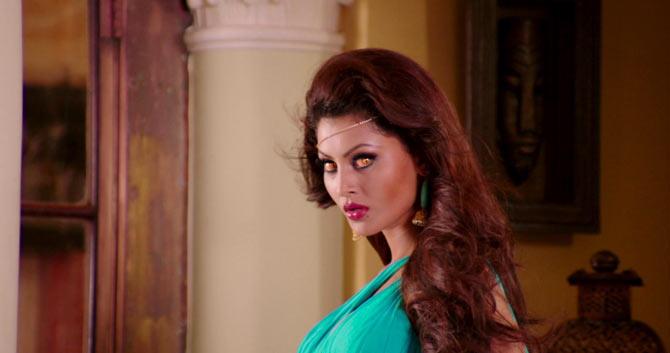 Urvashi Rautela. Remember the phrase, 'If looks could kill'? I coined it. Aankhen nikal ke gotiyan kheloongi. Muahahaha.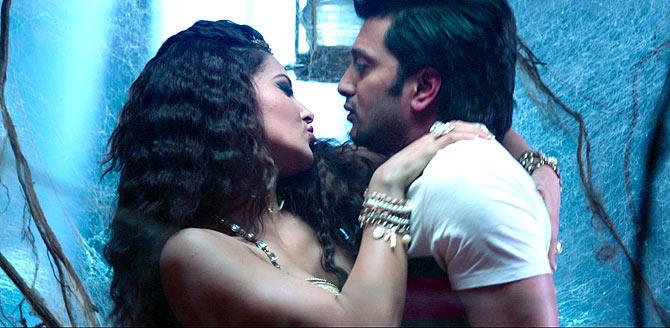 Girl to Ritesh: Zubaan pe laaga namak ishq ka!
Ritesh to Girl: Kya aapke toothpaste mein namak hai?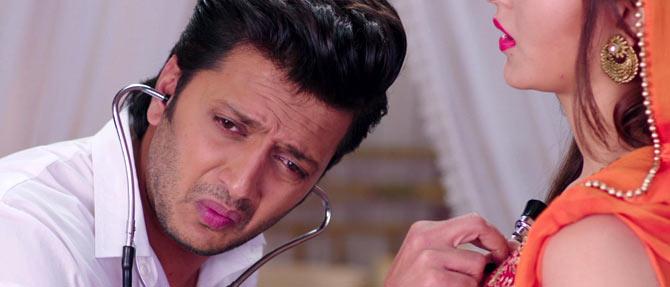 Ritesh: Why does her heartbeat sound like Lungi Dance to my ears?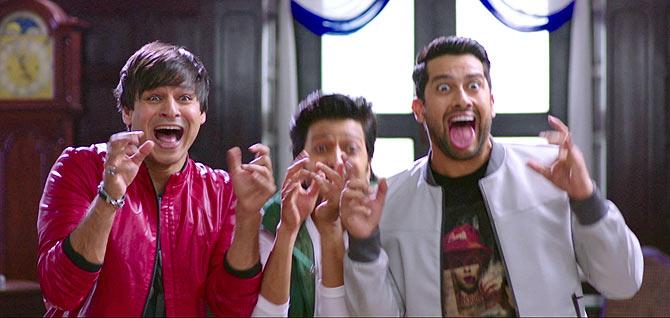 "Maggi is back in the market!"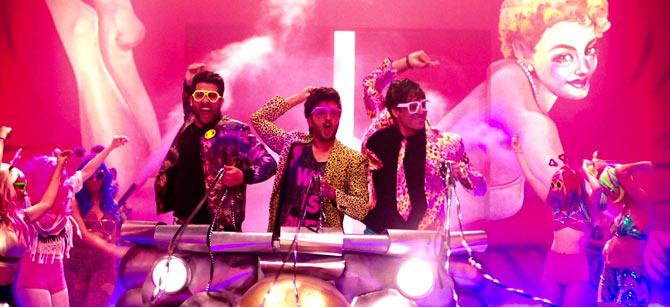 If Ranveer Singh thought only he could make quirky fashion statements, here's a not-so-subtle surprise.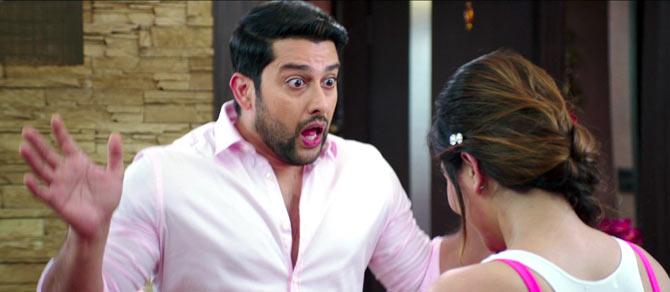 And this is what Aftab Shivdasani looks like when caught red-handed with nail polish on his toes.
Disclaimer: This is a satirical piece. Readers are requested to take it with a pinch a salt.