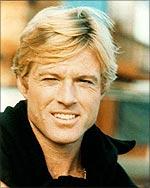 Mahindra & Mahindra on Thursday said it has joined hands with the Sundance Institute, a non-profit organisation set up by noted Hollywood actor, Robert Redford to promote Indian talent in the world cinema arena.
The two parties have signed a multi-faceted agreement that showcases the commitment to support independent cinema around the world, Mahindra & Mahindra said in a statement.

Commenting on the collaboration, M&M Vice-Chairman and Managing Director Anand Mahindra said: "Our intention is to nurture as well as hone the talents of an exciting new generation of Indian filmmakers. The guidance and knowhow of Sundance shall be extremely valuable to us in our initiatives."

The collaboration allows for the establishment of the Mumbai Mantra Sundance Institute Screenwriters Lab, which shall become an annual event in India, it said.

"For Sundance Institute, this initiative represents our commitment to cultural exchange and allows us to extend our support of international film makers to a next generation of film artists emerging from India," Sundance Institute President and Founder Robert Redford said.

Under the agreement, the partners will also institute 'Sundance Institute Mahindra Global Filmmaking Award' to be given annually at the Sundance Film Festival.

Four filmmakers from around the world will receive a grant, attendance at the Sundance Film Festival for targeted industry meetings, mentoring from institute staff and creative advisors, participation in a feature film programme lab, and year-round support, it said.

This initiative will extend over a three-year period, benefiting 12 awardees. Beginning in 2012, one out of the four directors will be an Indian, it said, adding the recipients of the award for 2011 will be announced January 25.
Starting from Spring 2012, the inaugural Mumbai Mantra Sundance Institute Screenwriters Lab will provide an opportunity for six-to-eight filmmakers from India to develop their works under the guidance of accomplished creative advisors in an environment that encourages storytelling at the highest level.