'Anger comes from a sense of righteousness, when you believe that you are right.'
'Nothing makes me angry.'
Ram Gopal Varma returns to the marquee with the subject he's most fascinated with: Mumbai's underworld.
His new film D Company is based on fugitive gangster Dawood Ibrahim -- read more about that here -- and though the release has been postponed due to the rising COVID numbers, the film-maker hasn't stopped in his tracks.
He is probably among the busiest film folk in the business, announcing new films even in the pandemic.
Even as he confirms that he is making the provocatively titled Kidnapping Of Katrina Kaif, he tells Ronjita Kulkarni/Rediff.com, "I love making all kinds of cinema with the exception of...'
Read on to know how that sentence ends!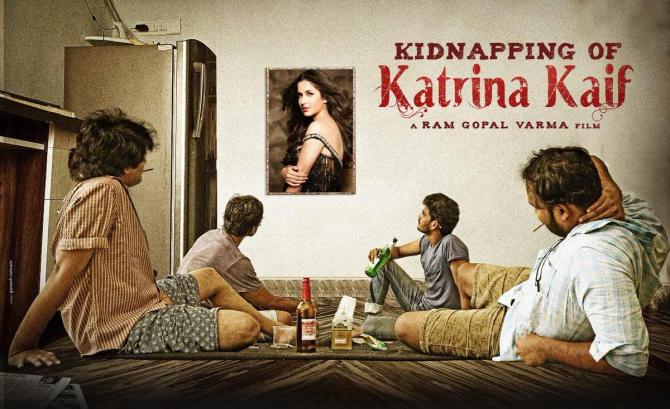 The titles of your recent films are very provocative like Kidnapping Of Katrina Kaif... are you really making a film on her?
Yes, that is a work in progress. It hasn't started yet.
We have an idea of films that we want to make, and we register them. Then the news leaks out to the media.
We will make that film for sure.
It is about four fans of Katrina, who have this lopsided idea of trying to kidnap her.
Katrina is not in the film.
These four small town boys want to travel to Mumbai and kidnap her.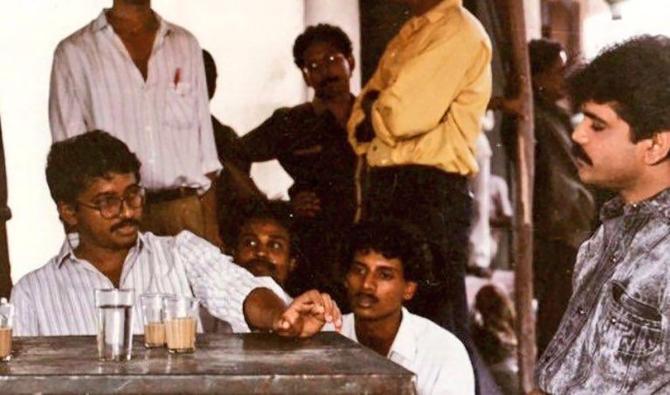 You have been making so many movies lately. But it has been more than a decade since we last saw your magic on screen. Why do you think your films aren't working?
Why do you think that magic that we saw in Satya and Shiva isn't there anymore?
As a film-maker, I make whatever excites me. How people take it is not in my control.
But the cost to make it and the time spent in making it, I always get the required returns.
No film-maker wants to make a film that doesn't become magic.
But that's not in my hands.
I always say that hit films are accidents.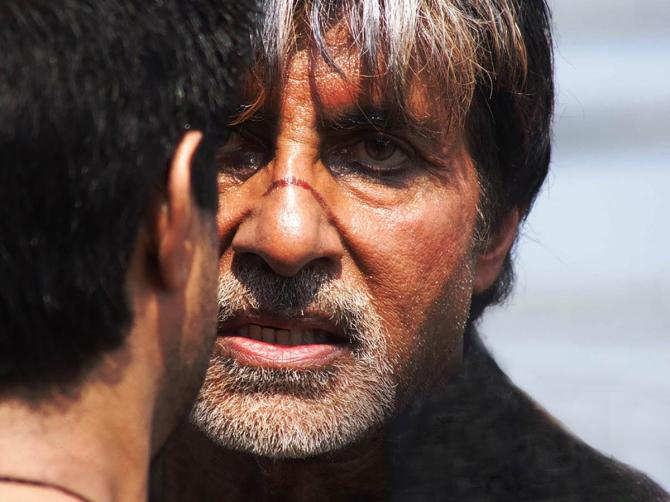 Do you have any regrets?
No.
Not even Ram Gopal Varma Ki Aag?
I have never regretted anything in my life, not only films but also personal decisions.
That's part of the whole experience.
If I can't own up to something that didn't work, I can't own up to something that worked either.
I can't say I'm proud of Satya, but regret Aag.
That's not correct.
Both are my decisions.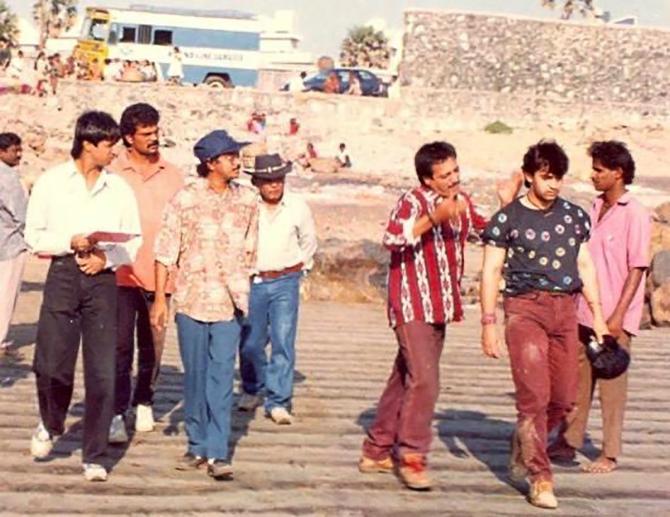 What makes you so outspoken on social media?
The whole point of social media is to say what you feel, and you've got a tool to reach out to as many people as you can.
It's about what you are expressing and how you are expressing it -- what kind of language you are using, what tone you are using, whether it makes an impact or not.
Are you trying to be provocative?
Definitely!
What is the point of social media if you don't want to be provocative?
What makes Ram Gopal Varma angry?
Nothing makes me angry.
Anger comes from a sense of righteousness, when you believe that you are right.
If I believe I am right and someone else is wrong, I am being judgmental. Because of that, I don't get upset with anyone.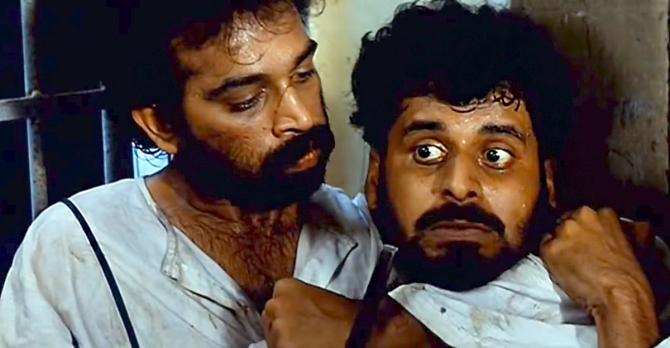 What makes you sad?
Nothing.
I am so busy working on something and making something that when the film is over, it goes out of my head.
That's where my work is concerned.
On a personal level, I don't have family connections. I don't have friends.
So I don't ever feel sad.
Doesn't it get lonely?
I love being alone.
I have shifted my base to Goa. My office is there now.
The location and the atmosphere are much more versatile for the kind of films I make.
In Bombay, I had reached a saturation point.
But I shoot all over, in Bombay, Hyderabad or wherever the film requires.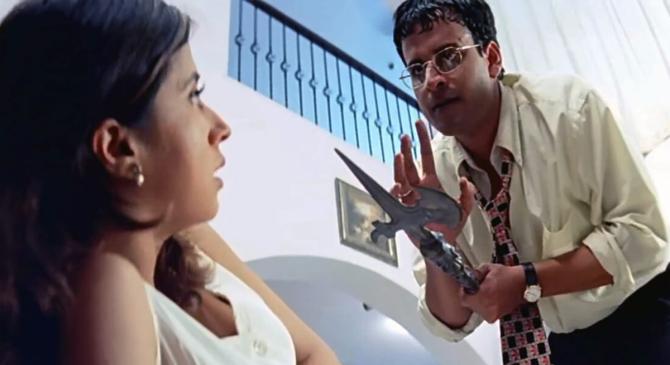 How do you look back at your career? What's the biggest lesson that you have learnt?
I don't believe that you can learn lessons.
Even if you try to analyse the mistakes you have done, you will make fresh mistakes.
The decisions you have made are from another time period, different circumstances.
I don't think of yesterday and I don't want to waste my time thinking of tomorrow.
I live this present moment and I live it with great relish.
Even though Shiva was my debut, I was aware of how films were made because I used to hang around film sets and I befriended film people.
Shiva broke the rules of editing and cinematography.
That's because I had a specific vision of how I wanted to see something through the camera.
Till today, people say my camera angles are very different.
They may call them weird or intimidating or imposing but it is my personality -- for good or bad -- that reflects in my work, and it happened right from my first film.
How do you look back at the films you have made?
A film is like a series of decisions taken over a long period of time.
The way I think of my film is very different from the way a person who watches it.
I very rarely watch my films once it is released, but when I do, I start thinking of why I put that dialogue or that shot...I get into a very critical mode.
I can't enjoy the film for the film's sake anymore.
I enjoyed some films that did not work at the box office because I know the material that I had.
I look at my films as scenes, shots, dialogues, moments.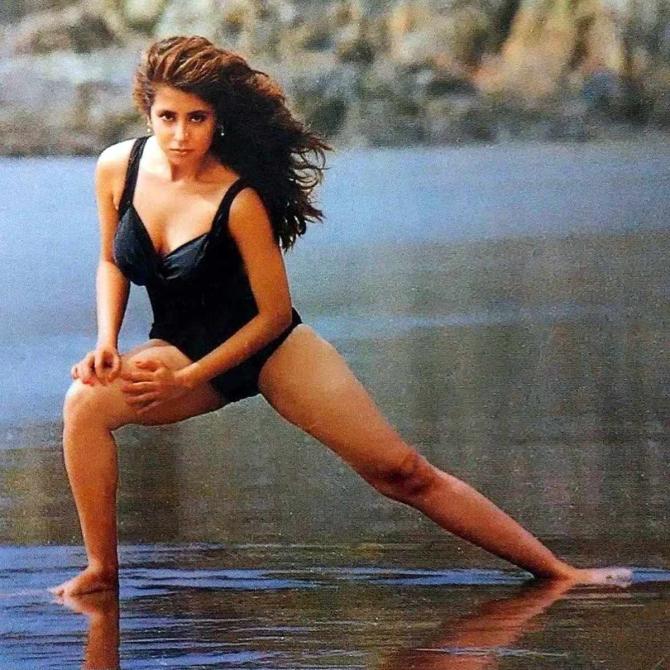 Which are your best moments?
Like in Satya, when the music director (Neeraj Vora) is talking on the phone, and a van drives past and shoots, and his window gets a hole.
I enjoyed shooting the songs in Rangeela.
Aamir's character was based on someone I knew from my engineering college, named Ramesh. The way he used to dress and all that.
I always had a fascination for Hollywood musicals like The Sound Of Music and The West Side Story, so it was like an ode to that era.
Technically, it was straight story telling with nothing larger than life.
I love psychological thrillers, and that's what Kaun was.
Without showing any violence, it was all in the mind. It was constant tension between those people.
I love making all kinds of cinema with the exception of romcoms.
So we will never see Ram Gopal Varma making a romcom?
No way.