Ranbir and Alia's selfie is breaking the Internet.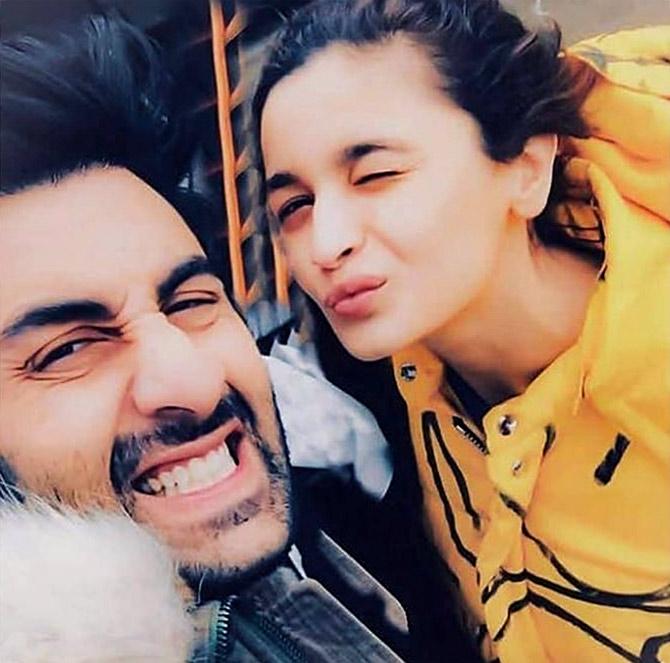 Just when we were wondering why Alia was missing from the dinner Ranbir Kapoor hosted at his home on Wednesday comes this adorable pic.
Intriguingly, the image was not posted by Alia (Ranbir is not on social media), but by Dharma Productions which is producing their film Brahmastra.
'Fighting the cold with warm smiles. P.s. Real or not, this picture is lighting up your feed rn', the folks at Dharma posted.
A couple of months ago, Ranbir acknowledged that prem is in the air.
Alia has refused to comment -- she never did ack her relationship with Sid Malhotra either, did she? -- and it's unlikely we will see any pix of both of them on her SM feeds.
If A-R make it to the altar, one thought boggles the brain.
Imagine the conversation when their dads -- inarguably, the most opinionated men in Tinsel Town -- get together!
Gulp!