As we wait for Aamir Khan's PK to release, here's speculating what the two letters stand for. Any guesses? Hit the message board.

3G. Chamku. Faltu. Paap Ko Jalakar Raakh Kar Doonga. Naache Nagin Gali Gali.
Bollywood can sure leave us flabbergasted with its choice of odd to obnoxious movie titles.
Rajkumar Hirani, the man behind such jolly films like Munnabhai MBBS, Lage Raho Munnabhai and 3 Idiots, joins the ilk with his peculiarly named new offering, PK.
Apparently, it alludes to Aamir Khan's supposed unearthly character in the story.
Co-starring Anushka Sharma, Sanjay Dutt and Sushant Singh Rajput, 2014's final biggie got everyone's curious side up right from the time triggered its leading man appeared in buff of the teaser poster.
So what does PK stand for?
Hirani says we'll learn this only when we watch the movie on December 19.
While we wait, here's speculating what the two letters stand for.
Any guesses? Hit the message board.
PK: Perfectionist Keeda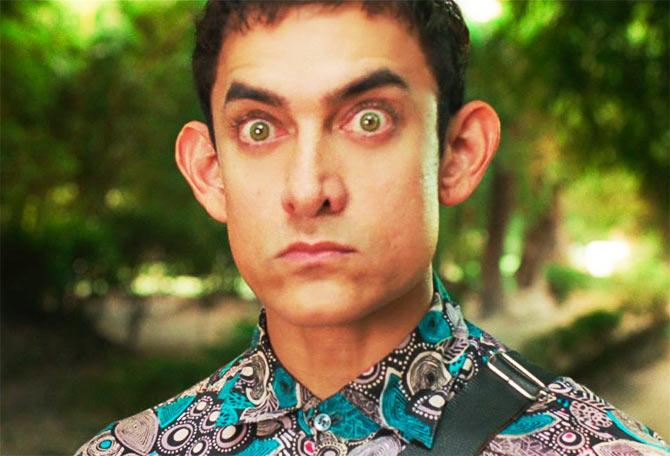 Aamir Khan in PK
It's been two decades of identifying Aamir with that particular adjective.
Everything he does is meticulous, well thought and comes with a nearly fail-proof formula.
For all you know, PK stands for Perfectionist Keeda. It's like a secret in-joke between the director and his 3 Idiots hero who's going all out to mock/highlight his two most-joked about attributes -- XL ears and sternly arched brows with, what else, perfection.
PK: Poocho Kyon?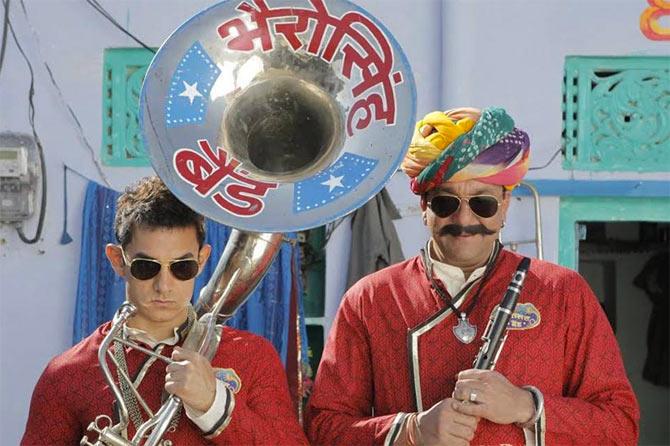 Aamir Khan and Sanjay Dutt in PK
Along the lines of Paresh Rawal's Oh My God, Hirani's latest is rumoured to be a sarcastic commentary on superstitious beliefs and blind faith towards religious decorum without ever questioning its legitimacy.
Perhaps he wants us to question them and Aamir Khan represents the metaphor for this inquisitiveness.
Hence the, let's see, Poocho Kyon?
Oh boy, we're really taking this Nolan fanboy level here.
PK: Pixie Kanya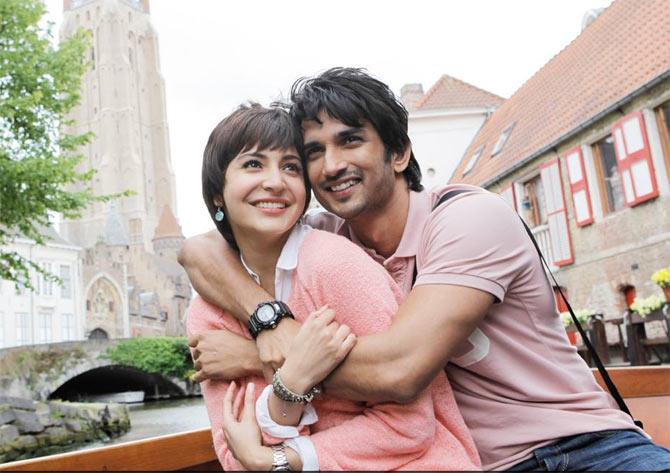 Anushka Sharma and Sushant Singh Rajput in PK
It's hard NOT to notice Anushka Sharma's cute pixie haircut that seems like a straight lift of Julia Roberts' Tinker Bell look in Steven Spielberg's Hook.
Who knows what this hush-hush project has in store? What are the chances that PK is an acronym for Pixie Kanya?