Emotions run wild on Day 55, Weekend Ka Vaar. We bring you the highlights of the show.
The Weekend Ka Vaar on Day 55 was yet another exciting day in the Bigg Boss house.
Puneesh Sharma was proclaimed the villain of the week.
The first accusation against him was Sapna Chaudhary, blaming him for blemishing her reputation by talking about her profession as a crowd dancer.
Salman cleared the air by concluding that Puneesh did not mean it in a personal way. Also, that it was Hina Khan, who spiced things up when she told Sapna and her fellow mates Luv Tyagi and Priyank Sharma about it.
Puneesh later complained about Sapna's comments on religion, which is strictly prohibited in the house. Salman took care of it by explaining to the contestants that they are the youth of India.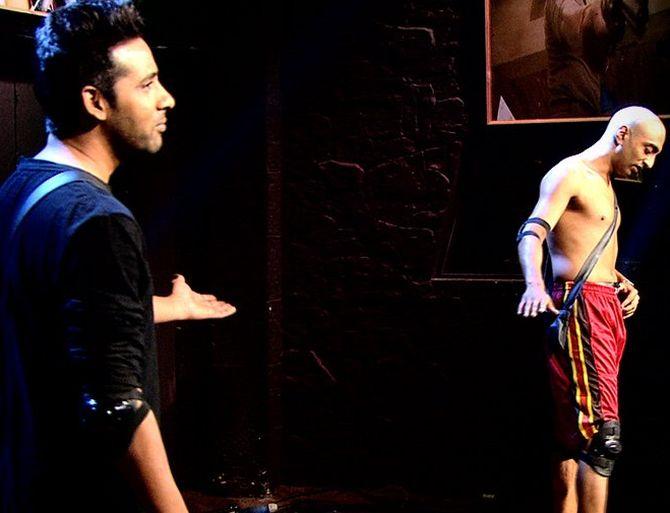 Another objection against Puneesh was in correspondence to the captaincy task, where he didn't stand by Akash Dadlani. Puneesh tries to justify himself by mentioning that he was rooting for Akash, but seeing the situation in the end when only Hiten Tejwani, Shilpa Shinde and Akash were left, he felt Akash had no chance to win the captaincy.
He was asked why he promised Akash in the first place, knowing Hiten would be his contender.
But Salman explained that if you look at it as a game, what Puneesh did wasn't wrong.
Priyank Sharma was the second villain and was accused for his offensive comments on Arshi Khan and Shilpa about body shaming. Priyank had passed certain comments about Arshi and Shilpa's figures, which he felt was the reason why they were not capable of being the captains. But the qualities needed for a good captain are a good mind and a good heart.
Salman lashes out at Priyank for making repetitive mistakes even after being warned.
Salman later jokes about Shilpa not only being capable of running but also making people run out of the house!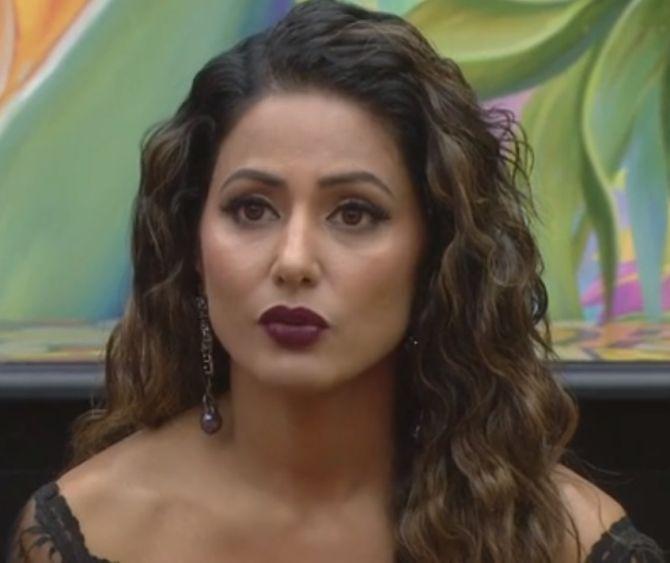 'Feminism' and 'girl power' defined Hina when she entered the house but yet, she did not stop Priyank from passing offensive comments on women. She just sat there listening to him.
Hina denies it and defends herself by saying she has always stopped Priyank from passing such comments about Arshi.
Later, she accuses Salman of not taking her side and blaming her for everything.
Salman moves on to the nominations of the week.
Luv, Hiten, Vikas and Arshi were saved from the nominations.
Hina, Sapna and Priyank wanted Luv to be safe from the nominations this week. Priyank had over-confidently said that he was not scared of the nominations and that he was capable of getting more votes than the other contenders.
Yet, it was Shilpa who got the highest number of votes.
The episode ended with a dangal match between Akash and Puneesh, where the former showed no effort to win.
Salman walks out of the dangal, furious by Akash's behavior.