Staying home this weekend? Here's what to choose if you're in the mood for movies:
Rocky 2
Cast: Sylvester Stallone, Talia Shire, Burt Young, Carl Weathers and Burgess Meredith.
Director: Sylvester Stallone

Plot: A boxer gets another shot at going the distance and emerging triumphant in a rematch against the reigning champion. Will he? Wont he?

Aces: Everyone loves Rocky! And why not? He has inspired an entire generation with his strength and grit. In the sequel to the Academy Award-winning original, director-actor Stallone packs in a punch by successfully recreating the raw intensity of its predecessor. Though it didn't rake in as much moolah as the first, the sequel gained the respect of critics and viewers alike, sparking off a series of Rocky films. December 2006 marks the return of the Italian Stallion for the sixth time, as the legendary Rocky Balboa. Yo Adrian, place your bets, will ya?

Extras: Available in English, Spanish and French subtitles. 8-page booklet featuring trivia, production notes and a revealing look at the making of the movie.

Umrao Jaan
Cast: Rekha, Farooq Shaikh,Naseeruddin Shah, Raj Babbar, Shaukat Kaifi and Dina Pathak.
Director: Muzzafar Ali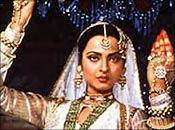 Plot: A poetic courtesan's life and loves. And the inevitable heartbreak she draws from them both. 

Aces: With J P Dutta's interpretation of Umrao Jaan featuring Aishwarya Rai ready for release, this feels just the time to refresh one's memory with Muzzafar Ali's 1981 classic. In the 'angry young man' era, Umrao Jaan -- a cinematic adaptation of Mirza Mohammed Haadi Ruswa's Urdu novel -- astonished the viewer with its rich detailing, sweeping etiquette and visual artistry.
Gorgeous sets, costumes, and jewellery plus Khayyam's musical splendour and Shahryar's rousing verse. But it was Rekha who impressed the most with the depth in her voice, drama in her eyes and song in her disposition that uttered a million emotions. Though never a splendid dancer, the National Award winner (for her performance in this film) teased with her eyes and enticed with her graceful movement.  

Extras: Available with English subtitles.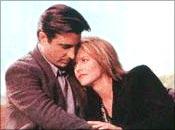 When a Man Loves a Woman
Cast: Andy Garcia, Meg Ryan, Tina Majorino, Mae Whitman, Ellen Burstyn and Lauren Tom.
Director: Luis Mandoki

Plot: A loving husband turns helpless while he struggles to cope with his wife's increasing alcoholism issues and the toll it takes on their marriage. 

Aces: Mexican filmmaker Mandoki (Message in a Bottle, Angel Eyes) tells a powerful love story through the medium of two likeable and easy-to-relate individuals facing a real crisis. Meg Ryan and Andy Garcia deliver poignant performances and share a beautiful chemistry. A runaway hit, When a Man Loves a Woman is honest, touching and entertaining. An ideal choice for the weekend in the company of that special someone.

Extras: Available in English and French subtitles.

The Hunchback of Notre Dame
Cast: Tom Hulce, Demi Moore, Tony Jay, Kevin Kline, Paul Kandel and Jason Alexander.
Director: Gary Trousdale and Kirk Wise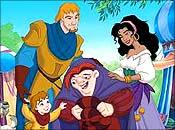 Plot: A deformed bell ringer and a dynamic soldier fall for the charms of an impish gypsy girl. A vicious judge desires her too and won't stop at anything to get her other suitors out of the way.

Aces: Walt Disney's version of Victor Hugo's beloved novel is nothing like its tragic source. Like a true blue Disney film, as witnessed in the case of The Little Mermaid, it sticks with its tradition of cheerful happily-after endings. That doesn't make it any less amazing though. Demi Moore's husky tone for Esmeralda translates into a very sexy cartoon heroine on screen. Tom Hulce's Quasimodo is endearing and evokes ample sympathy and Jason Alexander, better known as George in Seinfeld, brings the house down with his rip-roaring act as the hyper gargoyle Hugo. Laughter, tears and loads of fun, it's all there in The Hunchback of Notre Dame. 

Extras: Available with English subtitles. Commentary by producer Don Hahn and directors Kirk Wise and Gary Trousdale. The Making of The Hunchback of Notre Dame. Topsy Turvy Underground game. Multi-language reel: A Guy Like You. Sing-a-long song: Topsy Turvy.

House of Wax
Cast: Elisha Cuthbert, Chad Michael Murray, Brian Van Holt, Paris Hilton and Jared Padalecki.
Director: Jaume Collet-Serra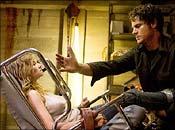 Plot: A group of youngsters lose their way in and around a creepy wax museum. Danger looms ahead when they discover a manic killer is following their trail.

Aces: There's something about slasher flicks. They brazenly defy logic and yet are fun anyway. With such films, most of the running time is spent guessing which member of the cast will get bumped next. This loose rip-off of 1933's Mystery of the Wax Museum belongs to the Scream and I Know What You Did Last Summer genre of movies. Though House of Wax may not be a cinematically enriching experience, it amuses and occasionally offers moments of genuine horror and surprise. No wonder it did reasonably at the box office, despite scathing reviews.

Extras: Available in English, Spanish and French subtitles. B-roll and bloopers video cast commentary. From Location: Joel Silver Reveals House of Wax. Wax On: The Design of House of Wax. The House Built on Wax: visual effects. Alternate open: Jennifer killed. Gag reel. Theatrical trailer.