Karan Johar's new release, Kabhi Alvida Naa Kehna narrates the tale of two married couples and an extra marital affair. You can catch it in theatres this weekend and send us your reviews. Meanwhile here's a list of other movies on extra marital affairs that you may want to watch. Take a look:
Brief Encounter
Cast: Celia Johnson, Trevor Howard, Stanley Holloway, Joyce Carey, Cyril Raymond.
Director: David Lean

Plot: Two married people -- a married doctor and shy housewife -- throw caution to the winds when they meet because their paths cross at the railway station every Thursday. A strong emotional connection and a romantic affair ensues.

Aces: Adapted from Noel Coward's play Still Life, Brief Encounter is an astonishingly good film. It conveys the anxiety of a tabooed romance and the guilt and fear that comes with it. Under David Lean's masterful direction, his practically unknown lead actors, Celia Johnson and Trevor Howard, deliver superlative performances allowing the viewers sympathise with their situation if not entirely relate to it. Brief Encounter, which features in all times bests of most lists and surveys, was nominated for three Oscars and won the Golden Palm at Cannes Film Festival

Extras: Available in English Subtitles. Available Audio Tracks: English (Dolby Digital 2.0 Mono), Italian (Dolby Digital 1.0). Luminous Digital Transfer With Restored Image And Sound.


Unfaithful
Cast: Diane Lane, Richard Gere, Olivier Martinez, Erik Per Sullivan.
Director: Adrian Lyne

Plot: Happily married to Edward and mommy to an eight year old, Connie cannot conceal her passion for a young Frenchman. Her infidelity has fatal consequences when Edward discovers the truth.     

Aces: Thrilling, tense, sleek and sexy, Unfaithful draws its inspiration from the French flick, La Femme Infidèle. The steamy sequences between Lane and Martinez are not the only reasons to watch the film. Director Lyne delicately captures every glance, gesture and nuance of his actors to give an emotionally multi-layered film. Of course, Lane steals the show conveying untamed passions with stunning conviction. It is hardly surprising then that Unfaithful fetched her several Best Actress nominations including an Oscar.

Extras: Available in English and Spanish subtitles. Full-length audio commentary by director Adrian Lyne. Scene-specific actor's commentary. Eleven deleted scenes (including alternate ending with optional director's commentary). The Charlie Rose Show Interview with Richard Gere, Diane Lane, and Adrian Lyne. Behind-the-Scenes featurette: An affair to remember. Cast interviews.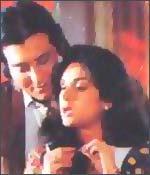 Jurm
Cast: Vinod Khanna, Meenakshi Sheshadri, Sangeeta Bijlani
Director: Mahesh Bhatt

Plot: A married police officer has a weak moment with his attractive eyewitness in a murder trial, resulting in a fall out with his wife.

Aces: Around 1990, when mindless action flicks were all over the place, Mahesh Bhatt's rip off of Hollywood's Someone to Watch Over Me stood out somewhat, thanks to its 'inspired' storyline. A masala potboiler showcasing Bhatt's nifty touches and Vinod Khanna's suave charm (who was on a comeback trail then), Jurm fared decently at the box office. It also features the really popular melody, Jab koi baat bigad jaaye.

Extras: Available with English subtitles.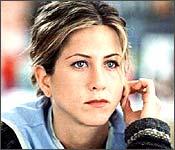 The Good Girl
Cast: Jennifer Aniston, Jake Gyllenhaal, Tim Blake Nelson, Zooey Deschanel, John C Reilly and John Carroll Lynch.
Director: Miguel Arteta

Plot: A bored discount store clerk affair has a passionate affair with her eccentric co-worker on the sly. At the same time, she doesn't want to let go of her hopeless marriage and wants to retain the 'good girl' image.

Aces: The Good Girl proved there was more to Jennifer Aniston than her popular hairstyle in hit television sitcom, Friends and now ex-husband Brad Pitt. Aniston's understated performance stands out while Gyllenhaal's plays an extension of his work in Donnie Darko. Dark yet compelling, The Good Girl was well received by critics and raised the bar for Aniston as an actor, an expectation she is yet to live up to.

Extras: Available in English and Spanish subtitles. Commentary by: director Miguel Arteta, writer Mike White, and actress Jennifer Aniston. Nine deleted scenes with optional commentary. Alternate ending and outakes with optional commentary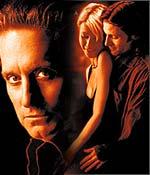 A Perfect Murder
Cast: Michael Douglas, Gwyneth Paltrow, Viggo Mortensen.
Director: Andrew Davies

Plot: A rich, young woman risks her marriage of convenience to pursue an illicit liaison with a good-looking painter. Obviously hubby resents it and sets the stage for a 'perfect murder'.  

Aces: Though nothing like its inspiration, Alfred Hitchcock's Dial M for Murder, this one is still fairly engaging and entertaining. Davies maintains a smart pace and fills the screen with tense moments building the suspense before the grand finale. Gorgeously filmed in rich, lustrous colours and convincingly enacted, A Perfect Murder is wicked fun.  

Extras: Available with English subtitles.