Staying home this weekend? Catch up on some great DVDs!
Peter Pan (2003)
Cast: Jason Isaacs, Jeremy Sumpter, Rachel Hurd-Wood, Lynn Redgrave, and Richard Briers.
Director: P J Hogan

Plot: Wendy and her little brothers John and Michael bid goodbye to the prim and propah ways of their home in London to visit Neverland in the company of Peter Pan and Tinkerbell. Their escapades introduce them to the adorable Lost Boys, clairvoyant mermaids, a blushful Tiger Lily and the nasty pirate, Captain Hook.

Aces: This retelling of J M Barrie's classic is a live action film and not to be confused with Walt Disney's animated version. Multi-layered and thorough, Peter Pan is an exhilarating ride from the word go.

Australian filmmaker P J Hogan brings out the finer nuances of his characters blending enchanted adventure with doe-eyed innocence. Hogan suggests a clear romantic track between Wendy and Peter. Cheekily enough, he chooses to cast Jason Isaacs simultaneously in the role of Mr Darling and Captain Hook. Compelling performances from the young, inexperienced actors and spectacular SFX make Neverland a must-see destination and Peter Pan a must-see movie for any fantasy buff.

Extras: Available Subtitles: Spanish, French. Five sections featuring 11 featurettes: Darling House: Alternate Ending, Deleted Scenes, Me & My Shadow, In the Dog House with Nana. Neverland Forest: Explore the Forest, Tinkerbell: Behind the Fairy Dust, I Do Believe in Fairies, and Princess Tiger Lily. Black Castle: Enter the Castle, Learning to Fly, The Mermaids Tale. Pirates' Ship: Board the Pirate Ship, Through the Eyes of Captain Hook, The Pirates vs The Lost Boys, The Lost Pirate Song. Home Under The Ground: Dig Under the Home, The Legacy of Pan, Hosted by Sarah Ferguson, The Duchess's Outtakes, Lost Boys on the Set!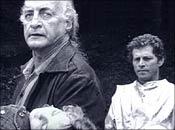 Firestarter (1984)
Cast: David Keith, Drew Barrymore, Freddie Jones, Heather Locklear, and Martin Sheen.
Director: Mark L Lester

Plot: Two people meet as part of an ongoing experiment, conducted by the Shop, a DSI – Department of Scientific Intelligence. They develop the ability to control minds for a short interval. They eventually get married. These special powers are transferred in a higher measure to their eight-year old daughter. She is pyrokinetic. That makes her an interesting target for Shop, who plans to use her for further research and ultimately destroy her.

Aces: Based on Stephen King's 1980 novel of the same name, Firestarter stars a very young Drew Barrymore (post Steven Spielberg's ET) creating fire with her stabbing eyes. Her cute countenance and contrasting actions work as an intriguing mix in making this psychological horror fairly thrilling. Though the screenplay is meek and sluggish on several occasions, the maker compensates for it by infusing plenty of fiery sequences and suspenseful moments.

Extras: Available with English subtitles.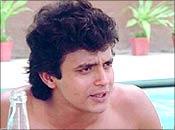 Shaukeen (1981)
Cast: Ashok Kumar, Mithun Chakravarthy, A K Hangal, Utpal Dutt and Rati Agnihotri.
Director: Basu Chaterjee

Plot: Three 60-plus friends decide to live it up during a Goan holiday. They individually woo a pretty young club singer hoping to strike lucky. Does the desperate trio succeed?

Aces: Despite a provocative theme, Shaukeen is a comical take on three men and their lecherous tendencies. Basu Chatterjee extracts an element of mischief from his three veteran leads, previously known to play more disciplined or sober characters. That's what makes Shaukeen so interesting. The young 'uns play their respective supporting parts with adequate efficiency. R D Burman's score, too, is hum-worthy, especially Jab bhi koi kangna bole.

Extras: Available with English subtitles.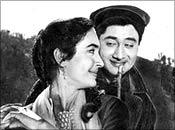 Tere Ghar Ke Saamne (1963)
Cast: Dev Anand, Nutan, Om Prakash, Harindranath Chattopadhyay and Rajendranath.
Director: Vijay Anand

Plot: Two filthy rich men with bloated egos and blistering temper end up buying estate opposite each other. They share the same architect and demand the same design for their respective mansions. Problem is that the architect is the son of one of them. And in love with daughter of the other.

Aces: An endearing romance with loads of witty sessions, Tere Ghar Ke Saamne is director Vijay Anand at his light-hearted best. The inimitable Dev Anand with his characteristic style and charm lures the adorable Nutan and audience into submission. The duo shares a chirpy chemistry, which sets the fun mood of this caper. Meanwhile, Om Prakash and Harindranath Chattopadhyay indulge in nutty banter that tickles. S D Burman's compositions like Dil ka bhanwar, Tu kahan, Ek ghar banaaonga and Dekho rootha na karo lend a big hand in adding to the uniqueness of the film.

Extras: Available with English subtitles.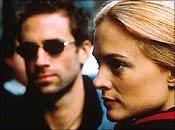 Killing Me Softly (2002)
Cast: Heather Graham, Joseph Fiennes, Natascha McElhone, Ulrich Thomsen and Ian Hart.
Director: Chen Kaige

Plot: She breaks up with her uncomplicated boyfriend to get into a lustful, steamy relationship with a complete stranger. What's more they even get married. But soon she realises there is a lot more to her husband than she knows. And that's the problem. She doesn't really know anything about him.

Aces: It's not a great movie to spend on. But on video, it's nevertheless engaging though one expected more profundity from the director of Farewell My Concubine. Adapted from Sean French's novel, this masala potboiler of a mystery drama has its highs and lows. The initial portions are contrived but once the guessing game begins, Killing Me Softly gets a life of its own. Graham adds to the glamour quotient, Fiennes takes charge of the acting. Not bad if looking for some predictable weekend time pass!

Extras: Available subtitles in English, French, Spanish.