Want to stay indoors this weekend? Just pick up these DVDs and curl up for a fun time!

The Princess Diaries
Cast: Julie Andrews, Anne Hathaway, Hector Elizondo, Heather Matarazzo, Mandy Moore, Caroline Goodall and Robert Schwartzman.
Director: Garry Marshall

Plot: It's makeover time as Mia Thermopolis (Hathaway) discovers she is the princess of Genovia. Her grandmom and queen of Genovia volunteers to do the honours.

Aces: Prior to her chic days in The Devil Wears Prada, Anne Hathaway sportingly pranced as the gawky dresser and frizzy haired kid in The Princess Diaries. Like a true blue Garry Marshall movie, it evokes 'awws' and sighs as the underdog protagonist overcomes all the odds in classic Hollywood style. Agreed, the movie is nothing like Meg Cabot's book on which it's, but then that's the case with most adaptations, isn't it? The Princess Diaries is cool, cheerful, fun.

Extras: Spanish, French subtitles. Commentary by actresses Julie Andrews and Anne Hathaway, eight deleted scenes with optional commentary, mvideos, bloopers and outtakes, sneek peek of The Princess Diaries 2, Livin' Like a Princess featurette, photo gallery.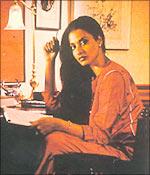 Kalyug
Cast: Shashi Kapoor, Raj Babbar, Rekha, Anant Nag, Victor Banerjee, Supriya Pathak, Vijaya Mehta, Om Puri, Urmila Matondkar.
Director: Shyam Benegal

Plot: Longstanding rivalry and bad blood between two industrialist cousins and their families slowly gets violent.

Aces: Shyam Benegal's contemporary take on the Mahabharat set against the backdrop of the business world is emotionally visceral and visually effective. Benegal -- and co-writer Girish Karnad -- brings out the grey nature of his characters, making them fascinating objects of study. His interesting choice of actors doesn't let him down either. Shashi Kapoor (also the producer), Rekha and Victor Banerjee render their parts with tremendous restrain and brooding intensity. Trivia buffs may also spot a young Urmila Matondkar passing off as Raj Babbar and Rekha's son in this ensemble drama.

Extras: English subtitles.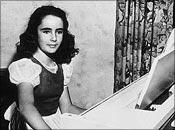 Jane Eyre
Cast: Orson Welles, Joan Fontaine, Margaret O'Brien, Peggy Ann Garner, John Sutton, Sara Allgood and Henry Daniell.
Director: Robert Stevenson

Plot: Jane Eyre, an orphaned girl, is sent away to boarding school after her heartless aunt refuses to take responsibility. Her suffering is prolonged thanks to the nasty and tormenting ways of her teacher. When Jane grows up, she signs for a governess' post at a huge, desolate manor. Her encounter with the inhabitants is rather pleasant. The tale finds its twist when Jane loses her heart to the charismatic albeit fierce owner of the mansion, Edward Rochester.

Aces: Engaging from the word go, the 1944 black and white adaptation of Charlotte Bronte's beloved novel is tops in content and credits. Directed by Robert Stevenson, starring Orson Wells and Joan Fontaine, with a screenplay by Aldous Huxley and John Houseman and soundtrack by Bernard Herrmann, Jane Eyre

is incredibly absorbing. Compelling performances convey the complexities of the characters. A compactly written script comes in handy. And yeah, do notice a very young Elizabeth Taylor in a teensy cameo. Terrific stuff, this!

Extras: English subtitles.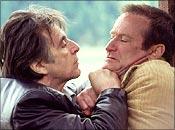 Insomnia
Cast: Al Pacino, Martin Donovan, Robin Williams and Hilary Swank.
Director: Christopher Nolan

Plot: On the investigation trail of a teenager's murderer in Nightmute, Alaska, Los Angeles detective Will Dormer (Pacino)
accidentally shoots his partner (Donovan). Instead of admitting his unintentional crime, Dormer covers up his tracks. Dogged by sleepless nights, Internal affairs and a psychotic killer on the loose (Williams), Dormer desperately struggles to fight this nagging guilt.

Aces: Christopher Nolan's remake of the 1997 Norwegian film of the same name is slow-paced but engaging, nevertheless. The offbeat story and the dark, arresting Alaskan landscape contribute largely to this smart thriller. Nolan, characteristically, indulges carefully into human psyche and pattern, never overplaying it. Pacino delivers the guilt-stricken Dorman to perfection as usual. Robin Williams is a far cry from his goofy roles here, and that's not bad news.

Extras: English, Spanish, French subtitles. Commentary by Christopher Nolan (in order of shooting sequence), Hilary Swank, production designer Nathan Crowley, editor Dody Dorn, cinematographer Wally Pfister, and screenwriter Hillary. Additional scene with commentary. Day for Night 'making of' documentary. 180 Degrees: A Conversation with Christopher Nolan and Al Pacino. In the Fog: Cinematography and production design. Eyes Wide Open: The insomniac's world.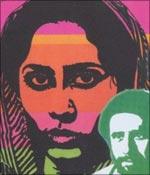 Bazaar
Cast: Smita Patil, Farooq Shaikh, Naseeruddin Shah, Supriya Pathak and Bharat Kapoor.
Director: Sagar Sarhadi

Plot: Najma (Patil) loves Akhtar (Kapoor). Salim (Shah) loves Najma. Akhtar loves himself. He dupes Najma into thinking if she can get his rich elderly friend a pretty young bride, he will marry her. She finds the perfect girl in Shabnam (Pathak), who is deeply in love with the young but penniless Sarju (Shaikh).

Aces: What makes Sagar Sarhadi's poignant drama so special is its poetic narrative and the excellent acting. Whether it's Smita Patil's layered performance, Naseeruddin Shah's withdrawn optimisim, Supriya Pathak's understated magnetism (she won the Filmfare Award for Best Supporting Actress for this film) and Farooq Shaikh's incredible spontaneity, Sarhadi gets handles the tremendous presence of his actors brilliantly. Even as Bazaar makes a comment on the existing norms and double standards of society, it does take a breather to feature Khayyam's soulful melodies like Dikhayi diye yun and Phir chidi raat.

Extras: English subtitles.