Here are five ways to spice up your weekend!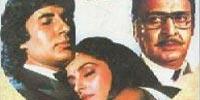 Film: Sharaabi (Hindi)
Cast: Amitabh Bachchan, Jaya Prada, Pran, Om Prakash and Ranjeet.
Director: Prakash Mehra

Plot: Neglected by his millionaire businessman father (Pran), a young man (Bachchan) takes to alcohol. Though essentially a nice guy, he resents his father's attitude and makes his disdain obvious at every possible opportunity. More drama ensues after he falls in love with a pretty dancer (Prada).  

Aces: Sharaabi was Prakash Mehra's last hit with the Big B. The director-actor combo previously worked wonders at the box office with films like Zanjeer, Muqqadar Ka Sikander, Lawaaris and Namak Halal. Post-Sharaabi, they dished out the eminently forgettable Jaadugar. Taking some inspiration from Steve Gordon's Arthur, Sharaabi is an out and out entertainer with plenty of melodrama, action, comedy and romance. Playing drunk has always been a piece of cake for AB. Here, too, he excels at it. Dialogues by Kader Khan, especially "Mooche hon to Nathu Lal jaisi", are sure to catch your attention. Another ace is Bappi Lahiri's catchy score featuring hits like Inteha ho gayi, De de pyar, Jahan chaar yaar and Manzilen apni jagah.

Extras: English subtitles.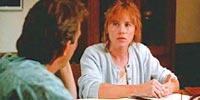 Film: Field of Dreams (English)
Cast: Kevin Costner, Amy Madigan, Gaby Hoffmann, Ray Liotta, Timothy Busfield, Burt Lancaster and James Earl Jones.
Director: Phil Alden Robinson

Plot: Paying heed to mysterious voices, a farmer (Costner) in Iowa transforms a cornfield into a baseball diamond hoping to witness a magical event. At first he is a butt of all jokes, but soon ghosts of the Chicago Black Sox arrive and the farmer's life changes for good.

Aces: Adapted from W P Kinsella's novel Shoeless Joe, the film overwhelms you with its uplifting script and inspiring characters. Nominated for three Oscars (Best Film, Original Score, and Adapted Screenplay), it further established Costner's star status. Gloriously shot and enchantingly told, on any given day, this baseball fairytale promises to convert you into a cheering fan and hopeless believer.

Extras: Spanish and English subtitles. Commentary by director Phil Alden Robinson and director of photography John Lindley. Also, deleted scenes, a new 90-minute documentary on the film, and the 'Field of Dreams Roundtable', where Kevin Costner and former baseball players talk about baseball and the film. Also, America's stadium trivia.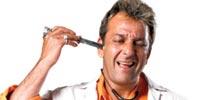 Film: Munnabhai MBBS (Hindi)
Cast: Sanjay Dutt, Arshad Warsi, Boman Irani, Gracy Singh, Rohini Hattangady and Sunil Dutt.
Director: Rajkumar Hirani

Plot: A local goon (Dutt) decides to pursue a career in medicine to please his righteous daddy (Dutt Sr) and teach a disciplinarian (Irani) dean in the hospital a lesson. A series of rip-roaring episodes follow!

Aces: Sanjay Dutt rocks in the title role, originally slated for Shah Rukh Khan to play. He is adorable as the fun-loving rogue who bullies his way through everything. Arshad Warsi as his constant sidekick Circuit and Dr Asthana – the bane of Munna's existence -- come in handy, delivering superb performances. This one is a fun ride from start to finish. While the sequel, Munnabhai 2nd Innings gets ready to hit screens this August, relish MBBS!

Extras: English subtitles.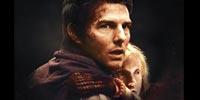 Film: War of the Worlds (English)
Cast: Tom Cruise, Miranda Otto, Dakota Fanning, Tim Robbins and Justin Chatwin.
Director: Steven Spielberg
Plot: An alien invasion leads to colossal chaos and disaster. In the midst of this madness, a hapless father (Cruise) tries to protect his children with all he's got.

Aces: There is no dearth of Spielberg's brand of intensity and larger than life SFX. The human layer to this flick is mostly superficial as aliens dominate the proceedings. Don't expect a cute wide-eyed E.T. though; the otherworldly creatures here are a picture of ferocity. Tom Cruise lends his powerful presence to a role, rather movie, that is to be enjoyed, not analysed.

Extras: English and French subtitles. Interviews with Steven Spielberg and Tom Cruise. Pre-Visualization: discover the artistry and imagination behind the film's spectacular action sequences. Designing the Enemy: tripods and aliens. War Chronicles: on-set production diaries. The H.G. Wells Legacy.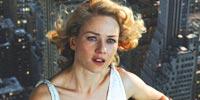 Film: King Kong (English)
Cast: Naomi Watts, Jack Black, Adrien Brody, Andy Serkins, Thomas Kretschmann and Colin Hanks.
Director: Peter Jackson

Plot: It happened in the 1930s, when a giant ape (Serkins) from Skull Island fell in love with a human beauty (Watts).

Aces: Visiting the eight wonder of the world is not just a memorable experience. It is one of the most fulfilling cinematic experiences too. Jackson's biggest triumph as a filmmaker is he makes the viewer see characters and King Kong's world through his vision, even if the running time is a good three hours. Inspiring performances, extraordinary special effects and masterful direction make this a worthy tribute to the 1933 cinematic legend.

Extras: Subtitles: English, Spanish, French. The Volkswagen Toureg & King Kong. Wish You Were Here. On Disc 2: Special introduction by Peter Jackson. Post-Production Diaries: Jackson takes you on an unforgettable journey revealing virtually every aspect of post-production with nearly three hours of exclusive behind-the-scenes footage. Kong's New York, 1933 - 1930s New York comes alive in this fascinating piece that explores vaudeville, the skyscraper boom, construction of the Empire State building and more. Skull Island: Natural History -- Travel to the treacherous island with Jackson and crew.