Here are five ways to spice up your weekend: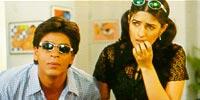 Film: Badshah
Cast: Shah Rukh Khan, Twinkle Khanna, Raakhee, Johnny Lever and Amrish Puri
Director: Abbas-Mastan

Plot: In the middle of solving a kidnapping case, a self-styled detective (SRK) and his bumbling agency get embroiled in the assassination plans of a chief minister (Raakhee). The goofy private eye's on and off girlfriend (Twinkle Khanna) is also a part of this big, bad mess.

Aces: Agreed the latter half of the film was totally ripped off the Johnny Depp thriller, Nick of Time. But to Badshah's credit, it never really settles down to be a thriller. A romping, rolling comedy, this Abbas-Mastan potboiler never bothers to make sense. SRK's screwball comic timing coupled with Amrish 'Mogambo' Puri's gregarious buffoonery results in a series of mad, mad, moments ensuring Badshah is a jolly ride from the start to the finish. 

Extras: Available with English subtitles.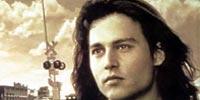 Film:  What's Eating Gilbert Grape
Cast: Johnny Depp, Leonardo DiCapio, Juliette Lewis, Mary Steenburgen and Darlene Cates
Director: Lasse Hallström

Plot: Gilbert Grape (Depp) is an ordinary grocery boy living in a dull, uneventful Iowa town with his dysfunctional and demanding family. When he's not dealing with his seriously overweight mother (Cates) or mentally challenged kid brother (DiCaprio), or being seduced by a married woman (Steenburgen), he finds love in a nomadic girl (Lewis).

Aces: Adapted from the Peter Hedges novel, What's Eating Gilbert Grape is not so much of a story as it is an exploration of ordinary human beings reacting to extraordinary circumstances. It touches you with its heartfelt sentimentality and understated melancholy. Filmmaker Lasse Hallström coaxed some memorable performances from his actors. DiCaprio's Oscar-nominated portrayal is exceptionally brilliant even as Depp's quiet restrain speaks volumes.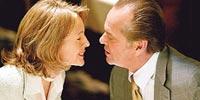 Film: Something's Gotta Give
Cast: Jack Nicholson, Diane Keaton, Keanu Reeves, Frances McDormand and Amanda Peet
Director: Nancy Meyers

Plot: He is a sixty-something executive (Nicholson) in the music business. But it's his penchant for dating pretty young things that he is known for. An unexpected heart attack busts his chances with his latest trophy girlfriend (Peet) forcing him to put up with the girl's playwright mommy (Keaton). Throw in a handsome young doctor (Keaton) nursing undying passion for the writer lady and we have quite a romantic potpourri. Who wins whose heart? Well, something's gotta give!

Aces: For a change, a romantic comedy that does not center around clueless teenagers or adults battling quarter life crisis or post-30 blues. This one aims at the senior citizen slot and their chance at romance in a rather believable fashion. Check this line from the movie: 'Turns out the heart attack was easy to get over. *You*, were something else. I finally get it. I'm 63 years old and I'm in love for the first time in my life.'
Meyer's spiffy direction coupled with inspiring performances from Keaton and Nicholson, for whom she specifically wrote these parts, creates a charming onscreen chemistry.

Extras: Available Subtitles: English, Spanish and French. Two commentary tracks: The first with director Nancy Meyers, producer Bruce Brock and Diane Keaton. The second with Meyers and Jack Nicholson. Hamptons House Set Tour with Amanda Peet. Deleted scenes.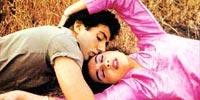 Film: Betaab
Cast: Sunny Deol, Amrita Singh, Shammi Kapoor and Nirupa Roy.
Director: Rahul Rawail

Plot: Poor boy (Deol). Rich girl (Singh). At first, they bicker. Later, they fall in love. Millionaire daddy (Kapoor) objects to the union. Misunderstanding, heartbreaks, rebellion. Hell, it's a tried and tested Hindi film love story.

Aces: Okay, so the plot may be as predictable as a MacDonald's menu. But audiences were floored by what Betaab had to offer: Two raw newcomers romancing against a stunning backdrop and R D Burman's memorable melodies. Dharmendra's eldest son was an instant hit thanks to his reticent smile and cowboy looks. Amrita Singh too carved her way into filmdom. As an aside, the Deol-Rawail jodi collaborated further in films like Arjun, Samundar, Dacait, Yodha, Arjun Pandit and the recent debacle, Jo Bole So Nihaal.

Extras: Available with English subtitles.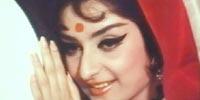 Film: Shagird
Cast: Joy Mukherjee, Saira Banu and I S Johar
Director: Samir Ganguly

Plot: Sworn to bachelorism for life, a professor (I S Johar) has a change of heart when he sets his eyes on a perky village girl (Banu). Problem arises when the girl falls for professor's disciple no 1 (Mukherjee).

Aces: I S Johar amuses with his trademark wit. Joy Mukherjee plays the evergreen lover boy with consummate ease. A sexy Saira Banu looks and acts every bit of the playful imp her Poonam (the name of her character) should be. Remember her catch phrase: aiyya? Shagird is a family entertainer full of cute and fun moments. And a lilting score from Laxmikant Pyarelal, which includes hits like Dil vil pyaar vyaar and Woh hain zara khafa khafa. 

Extras: Available with English subtitles.