Charisma. Wit. Repeat.
Videos: Afsar Dayatar/Rediff.com
Photograph: Hitesh Harisinghani/Rediff.com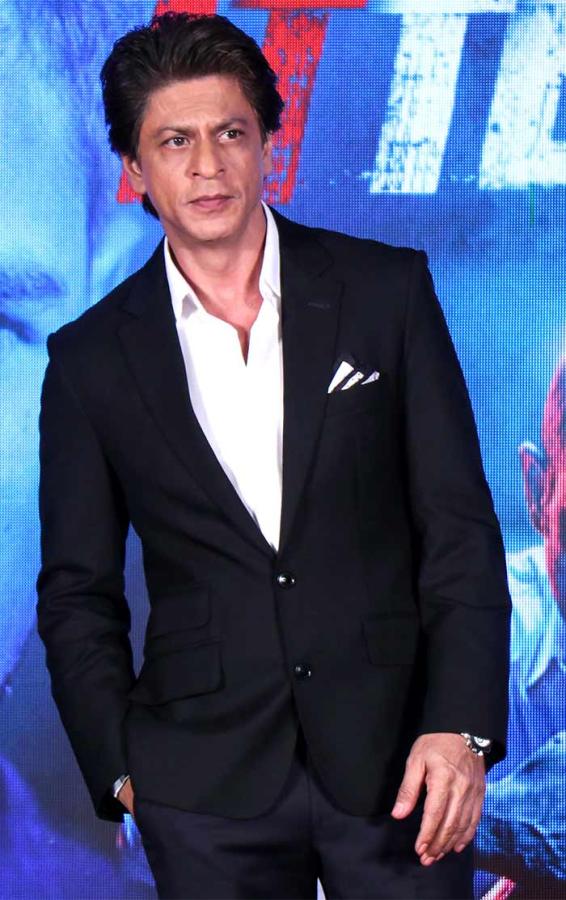 When Bollywood's wittiest stars get together, a fun evening is guaranteed.
That's exactly what happened when Shah Rukh Khan and Karan Johar came together on stage to promote their upcoming film, Ittefaq.
A crime thriller directed by B R Chopra's grandson, Abhay Chopra, the reboot version stars Sidharth Malhotra, Sonakshi Sinha and Akshaye Khanna and is a modern version of the 1969 film starring Rajesh Khanna and Nanda.
There were two other people present at the event, Boo and Junnu. Just who are they? Karan and SRK introduces us:
One of Shah Rukh's favourite films is the 1969 Ittefaq.
But, says the superstar, the premise is different in the new film.
Before we move ahead, however, how exactly is 'premise' pronounced?
Who are the prime suspects in the film?
Sidharth Malhotra, Sonakshi Sinha and Akshaye Khanna, of course, and Karan interrogates them on stage.
Karan finds Akshaye Khanna 'weird' and he tells us why in this video:
Shah Rukh stands up for Akshaye, defending him, "He is reticent and quiet and that's why perhaps he will come across as strange."
Of course, he doesn't stop at that.
The rest of what he has to say about Akshaye is guaranteed to make you laugh!
The actors bonded over food during lunch during the shoot. 'The whole set felt like a family. It had a gharelu (homely) vibe,' Sidharth said.
Which was not the note SRK was willing to end the show on. Take a look :)
Ittefaq will release on November 3.