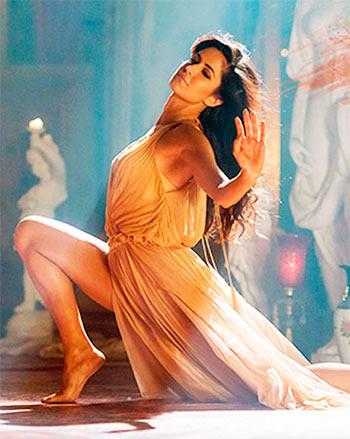 Take the fun poll!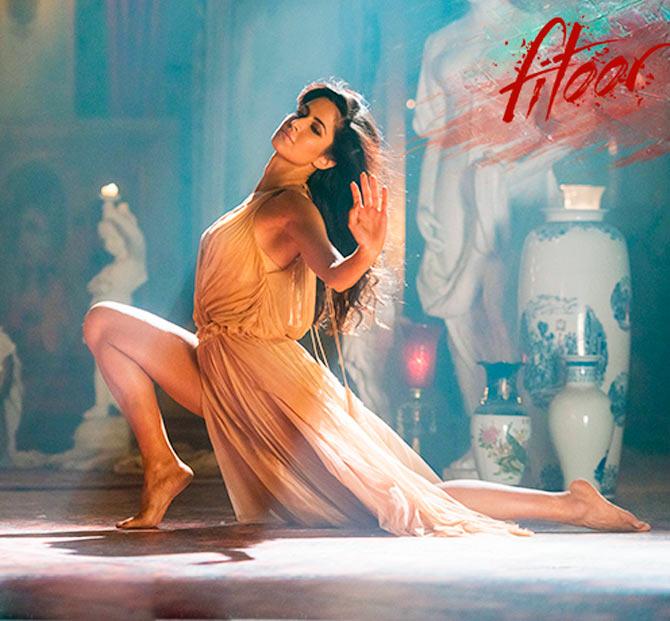 One always looks forward to Katrina Kaif's dance at the movies.
Unlike the stunner's tepid performances or stilted dialogue delivery, it's unfailingly up to the mark and has contributed enormously in shaping her supremely successful career.
And true to that reputation, the 32-year-old has delivered another winner in Fitoor's Pashmina. Some consider Katrina's silky take on the ballroom rumba in the Great Expectations' adaptation to be her hottest dance number yet.
Do you agree? Why not compare it to some of her most sizzling, sensual floor-burning performances mentioned in the list below and then vote for your favourite?
Bang Bang, Bang Bang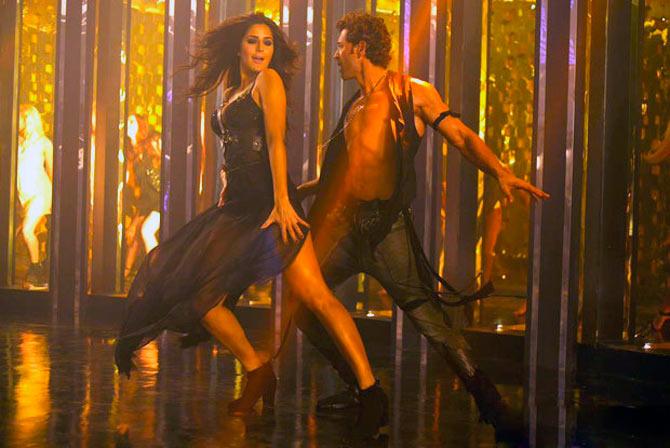 Matching steps with the best dancer in Bollywood is no easy task but Katrina gamely accepts the challenge. Together she and Hrithik Roshan create that thing called chemistry for the rocking title track of an otherwise bunkum action flick.
Malang, Dhoom 3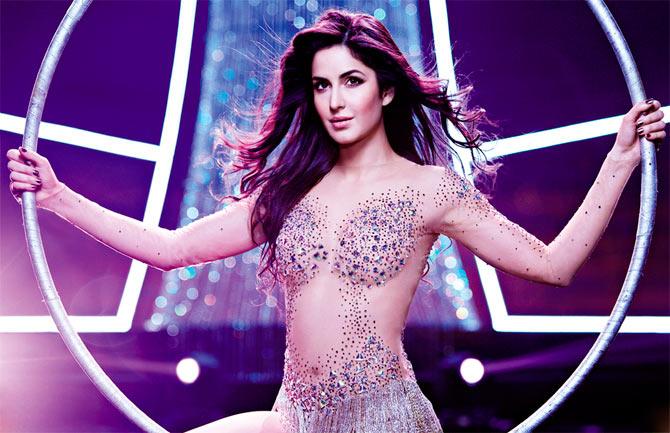 As the dazzling trapeze artist working for Aamir Khan's troupe, Kat puts quite a show with her graceful, nimble movements to the beats of Malang.
Kamli, Dhoom 3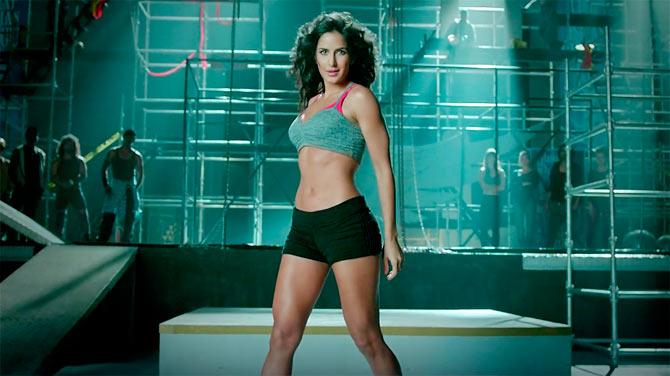 She's not dubbed 'liquid electricity' without reason in the third offering of the Dhoom franchise. Elevating the standard striptease into a breathtaking dance piece, the woman is picture of kinetic elegance and raw seduction while jaws drop in awe on screen and off it.
Dhoom Machale Dhoom, Dhoom 3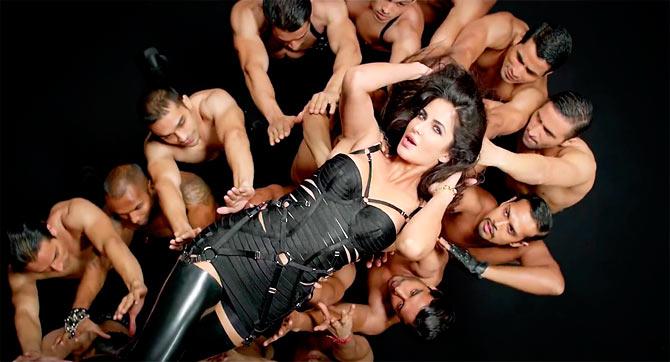 Katrina didn't have much to do by way of histrionics in Dhoom 3 but she sure kept the viewers engaged every now and then with her sensational moves. And the splendid spectacle she provides in Dhoom's signature track doesn't disappoint.
Mashallah, Ek Tha Tiger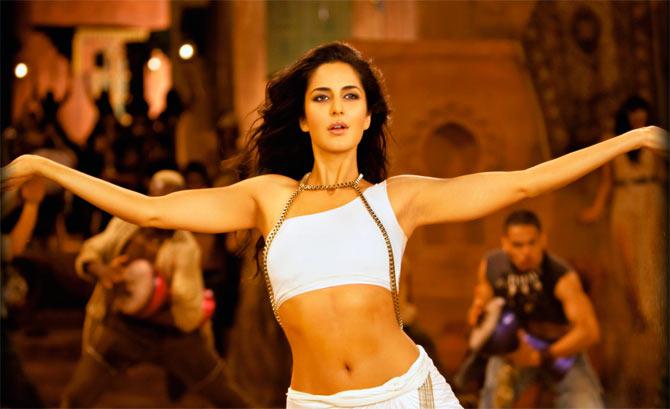 Be it action or dance, Kat is on a roll in the Salman Khan vehicle. The sexy, slender beauty doles out a fair bit of exotica jiggling her belly and rolling her eyes to the appropriately titled Mashallah.
Ishq Shava, Jab Tak Hai Jaan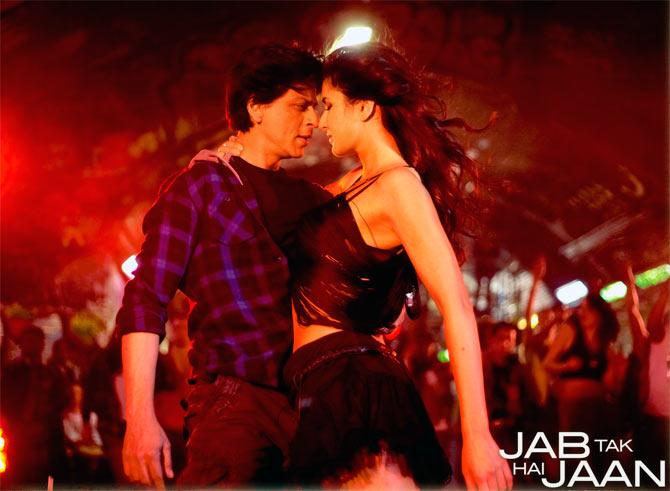 Katrina Kaif's loaded oomph and wild energy in shaking those loooong legs in Ishq Shava bowled her co-star Shah Rukh Khan on screen and her fans off it.
Chikni Chameli, Agneepath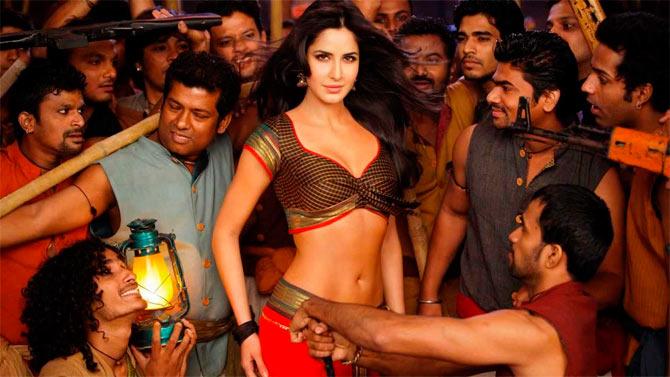 Raunchy and risque, Katrina goes full throttle to fulfill her item girl duties in and as Chikni Chameli triggering a trend of unrestrained Marys, Basantis and Razias to follow.
Sheila Ki Jawani, Tees Maar Khan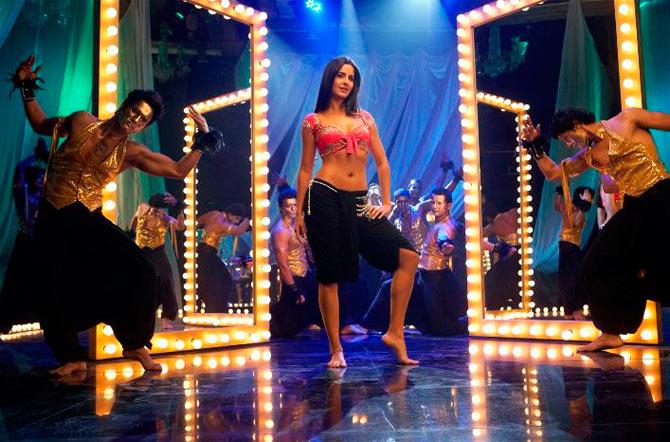 The world woke up to Katrina's hot stepper appeal only after Sheila Ki Jawani. In her amazingly toned avatar, the actress brings the house down – both belly dancing and flaunting those never-ending legs in our direction.
Aa Gaya Hai Dekhi Bodyguard, Bodyguard
Salman Khan and his rippling biceps may have hogged most of the introduction song but a super shapely Katrina Kaif pitches in a tantalizing cameo to unleash her inner Madhuri with aplomb.
Do Dhaari Talwar, Mere Brother Ki Dulhan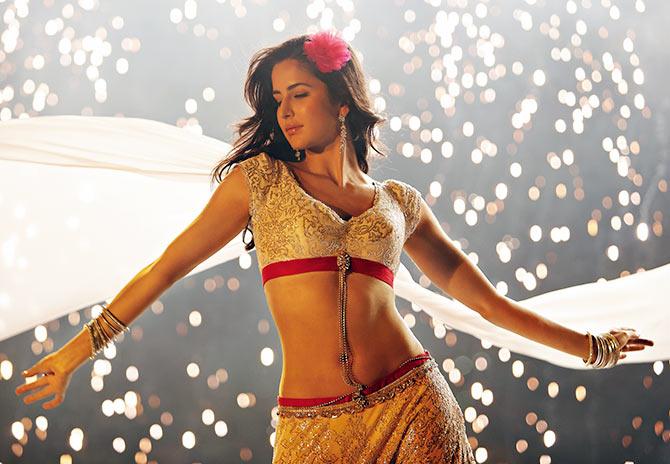 Katrina's packs in a good amount of old school jhatkas and matkas moving her gorgeous midriff in a glittery lehenga for the Meri Brother Ki Dulhan ditty.
Zara Zara Touch Me, Race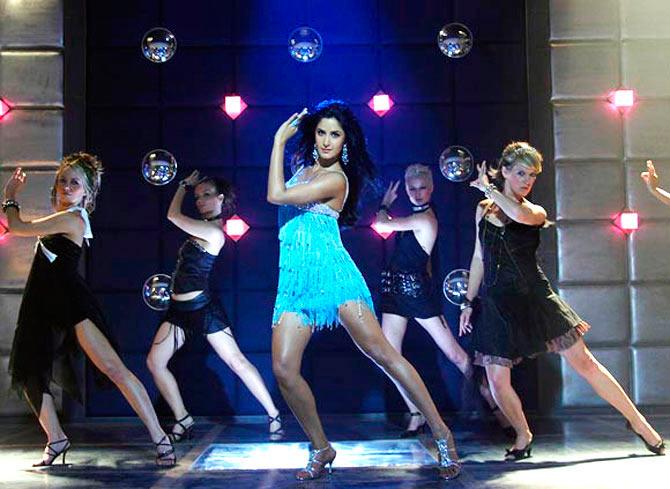 It all began with Abbas Mustan's twisted action thriller though. Before her temptresses in a turquoise fringe dress turn shaking her hips to attract Saif Ali Khan's attention, Katrina's doe-eyed allure was considered best suited for Little Goody Two-Shoes roles.