Telugu filmmaker and former Union minister Dasari Narayana Rao passed away in Hyderabad on Tuesday, May 30.
Dasari, 75, had directed superhit movies featuring legendary Telugu actors like N T Rama Rao and Akkineni Nageswara Rao.
The Telugu film industry paid their last respect to the veteran director.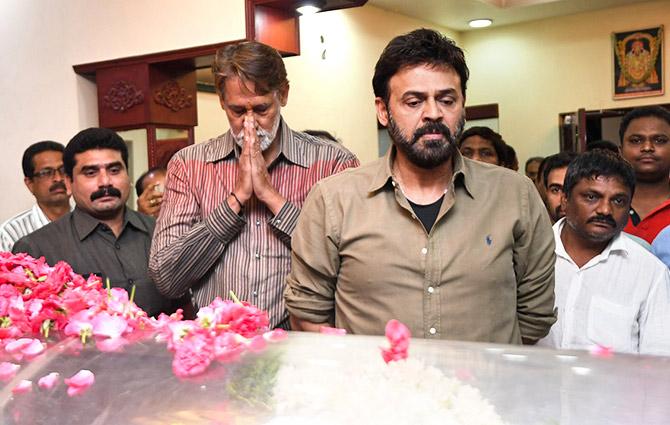 Venkatesh, who Dasari directed in Brahmaputhrudu (1988) and Two Town Rowdi (1989).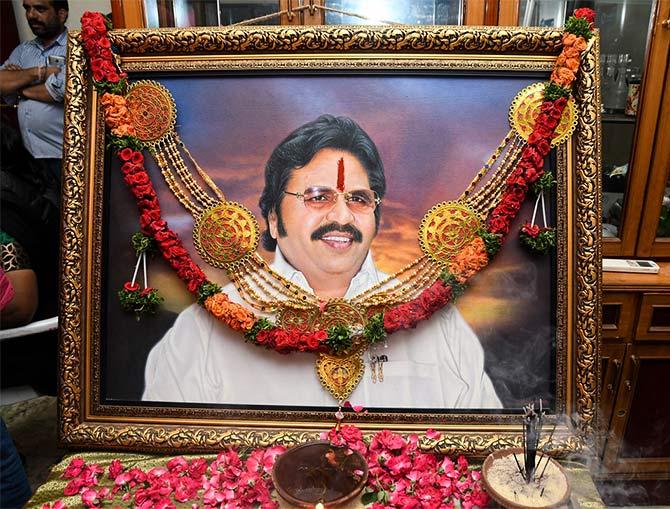 Dasari celebrated his 75th birthday on May 4.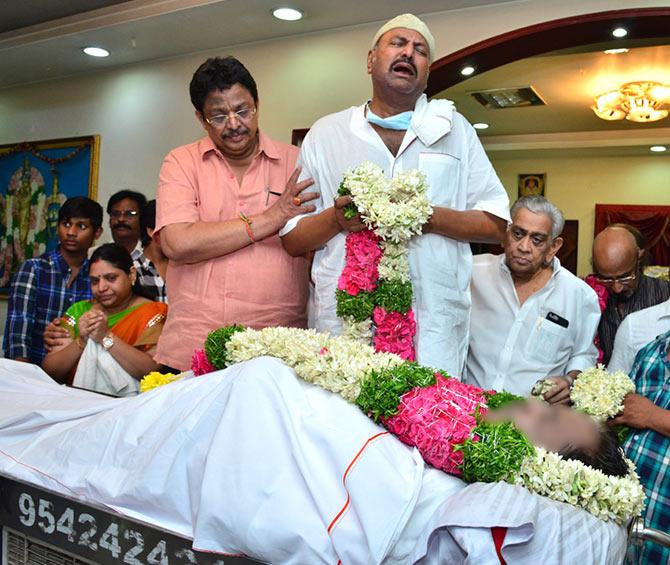 An inconsolable Mohan Babu, who Dasari directed in several films -- Soggaadu (1975), O Manushi Thirugi Choodu (1977), Ketugaadu (1980), Sujatha (1980), Sardar Papa Rayudu (1981), Adhdhala Meda (1981), Paalu Neellu (1981), Edadugula Bandham (1985), Nene Raaju - Nene Manthri (1987), Naa Mogudu Naake Sontham (1989), Kunthi Puthrudu (1993) and Kondaveeti Simhaasanam (2002).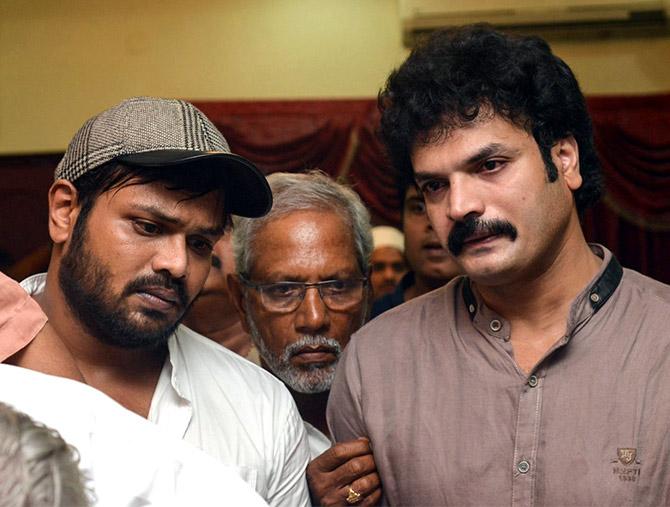 Manchu Manoj, Mohan Babu's son, with Dasari's son Arun.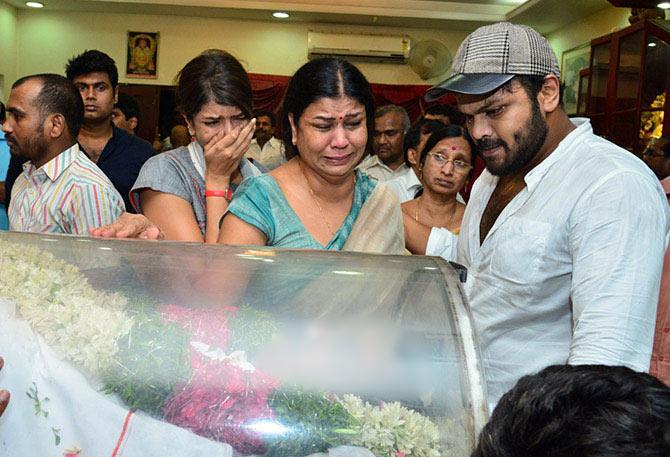 Manchu Lakshmi, Mohan Babu's daughter, and wife Manchu Nirmala with Manchu Manoj.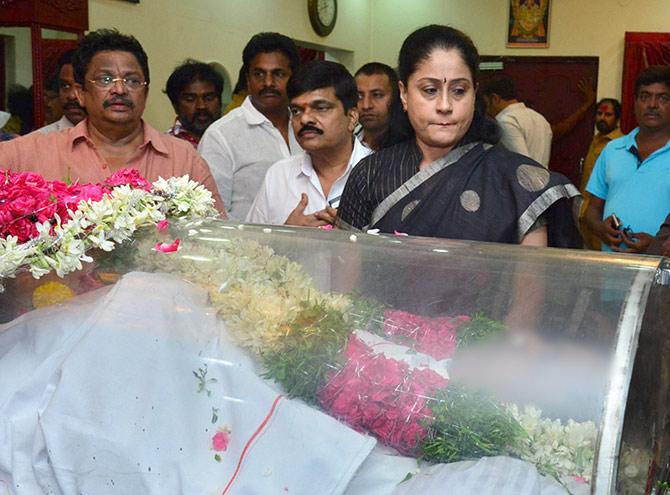 Actor turn politician Vijayashanti, who Dasari directed in Abhimanyudu ((1984), Kunthi Puthrudu (1993), Rowdi Dharbar (1997), Osey! Raamulammaa (1997) and Adavi Chukka (2000).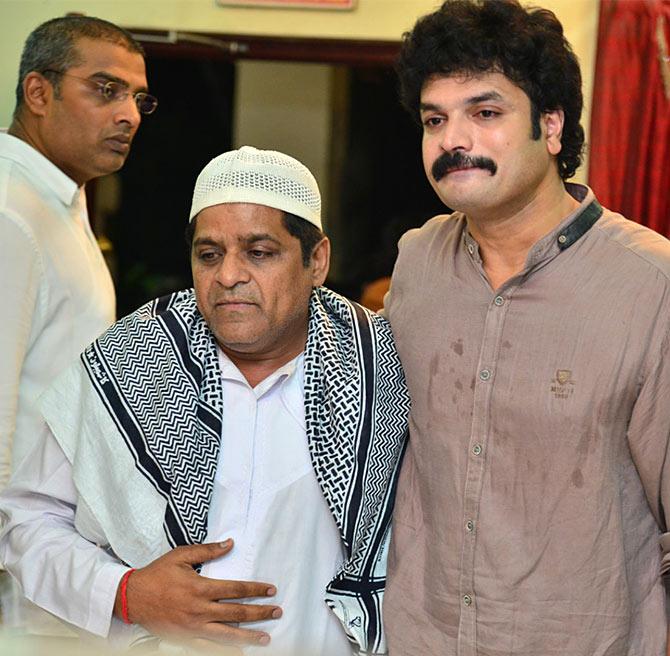 Comedian Ali consoles Arun.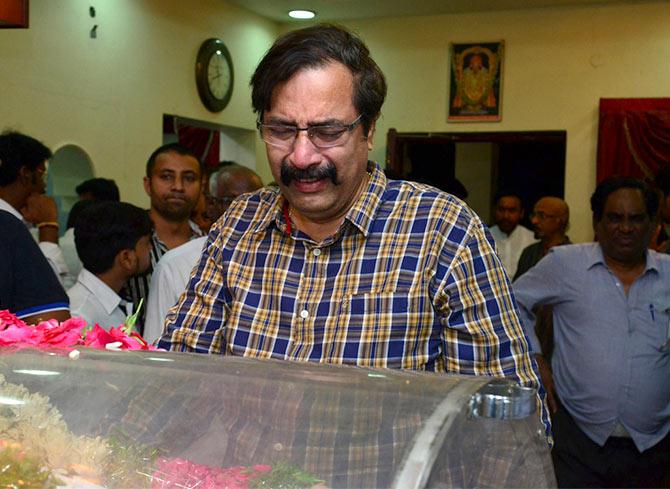 Actor, writer Kasi Viswanath.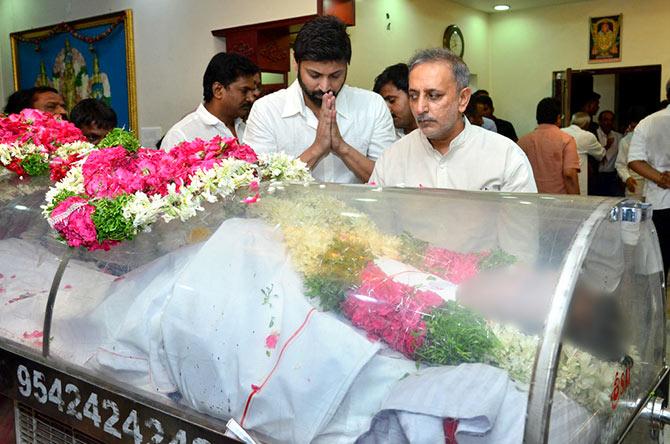 Sumanth pays his last respects.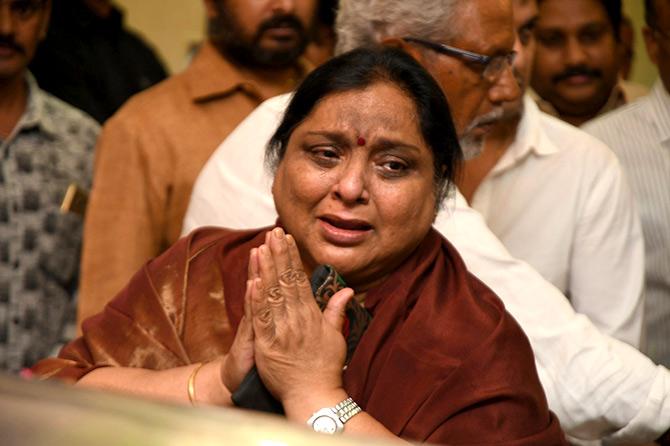 Actress Roja Ramani.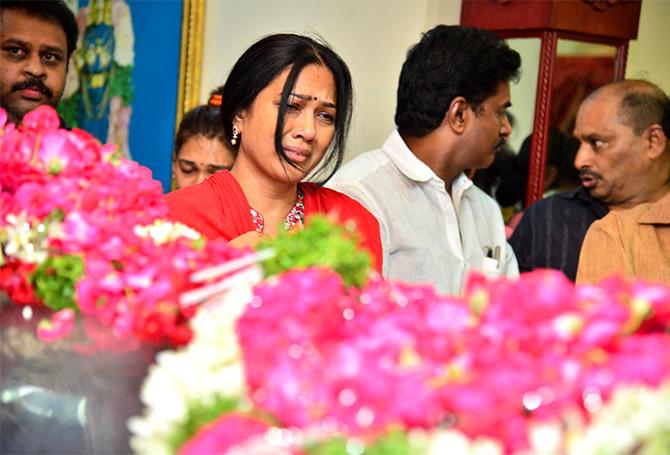 Actress Hema pays tribute.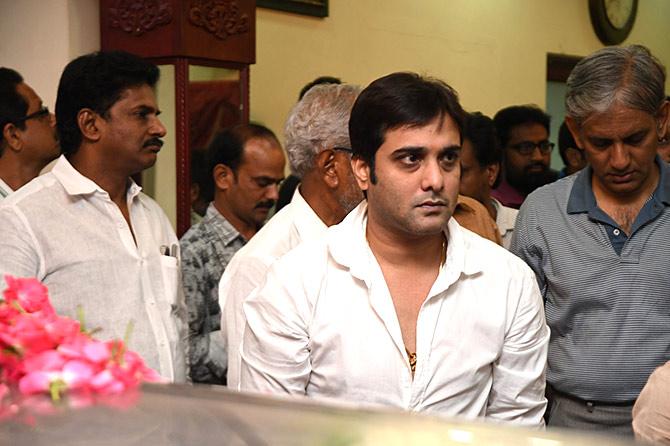 Actor Tarun.
Director Ravi Raja Pinisetty.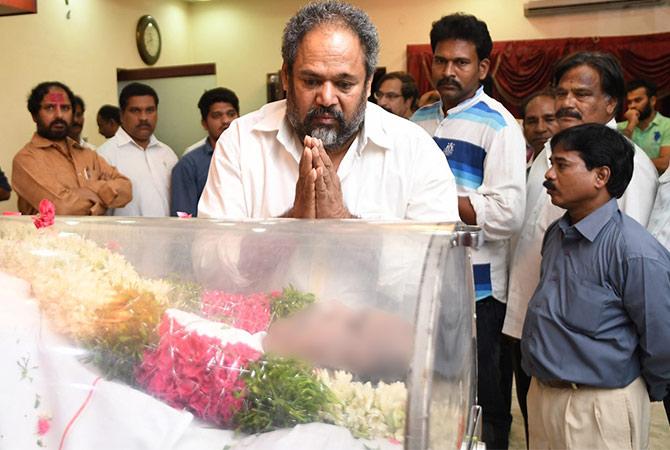 Actor R Narayan Murthy.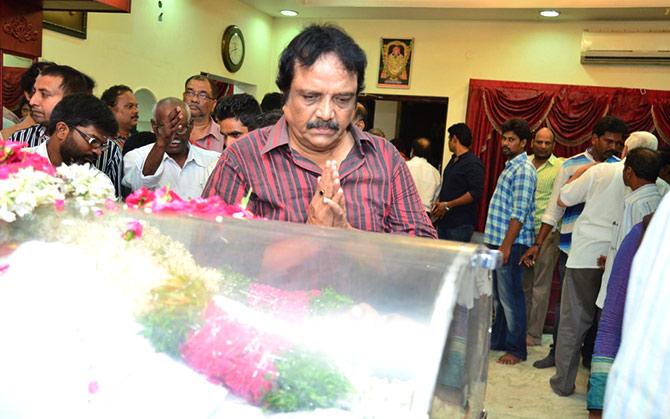 Veteran actor Siva Krishna.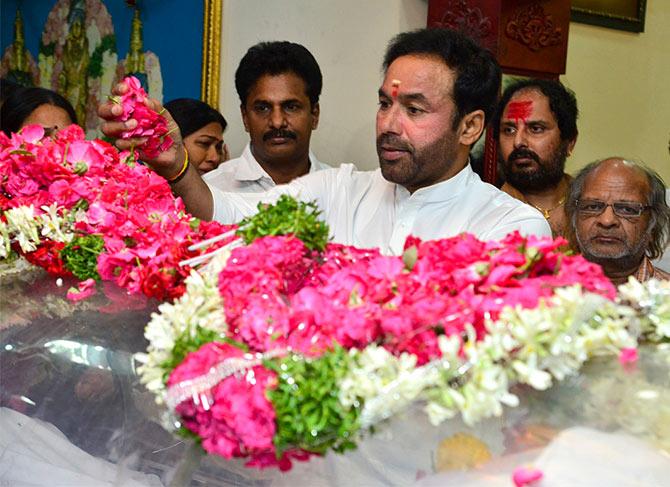 MLA G Krishna Reddy pays his respects.