The top posts on social media from your favourite Bollywood celebrities: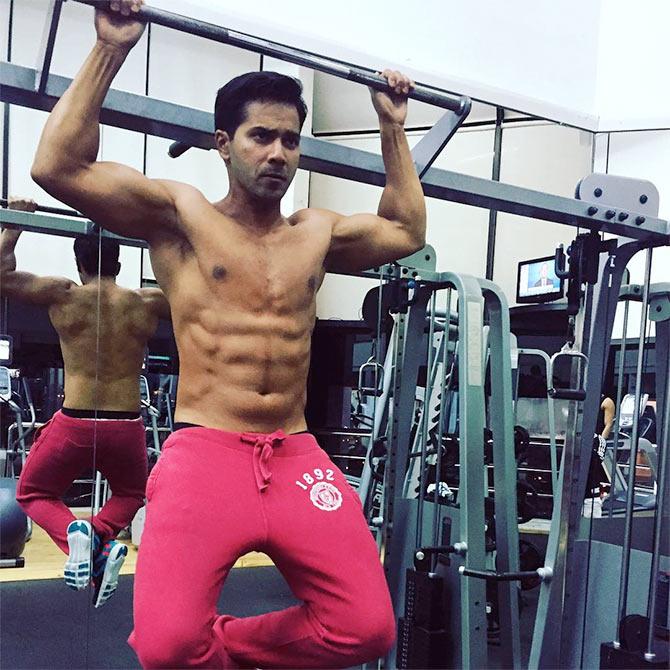 Varun Dhawan, who recently launched the trailer of his upcoming film Dishoom, says he had fun training for the film.
He posted a picture and wrote: 'Training for #dishoom was one of the most fun and hardcore experiences. I had to cut gain muscle and cut fat at the same time I had an incredible trainer @rohanbodysculptor pushing me everyday will share this journey with you guys soon.'
The action-adventure film, which also stars John Abraham, Akshaye Khanna and Jacqueline Fernandez, will release on July 26.
***
Anushka goes to Budapest!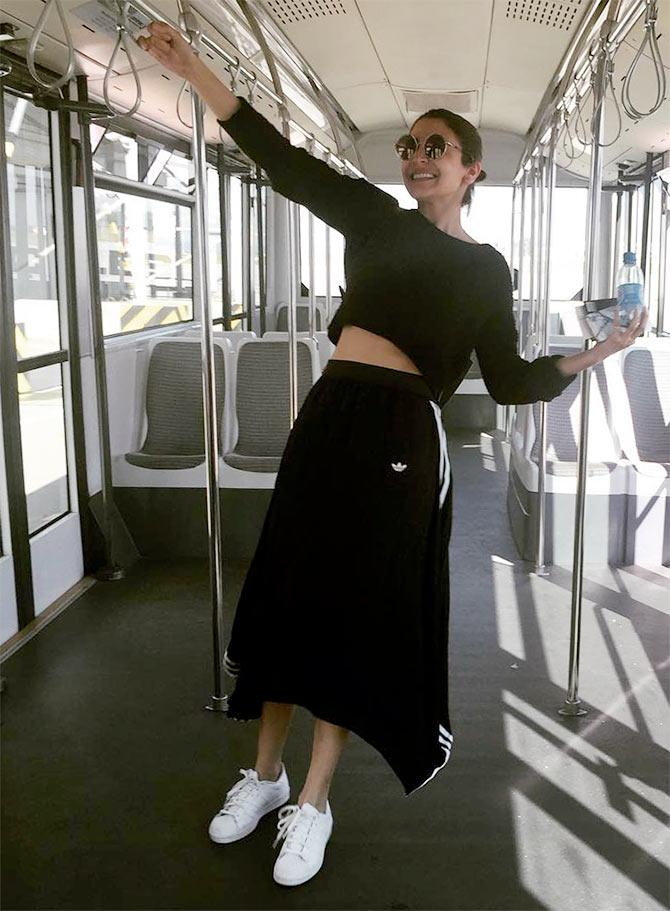 Anushka Sharma has arrived in Hungary to shoot for the last leg of Salman Khan starrer Sultan.
She shared a picture and wrote: 'Touchdown in Budapest . Home for next few days shooting song for #Sultan !!'
Directed by Ali Abbas Zafar, the film is scheduled to release on July 6.
***
Amitabh, Jaya celebrate 43 years of togetherness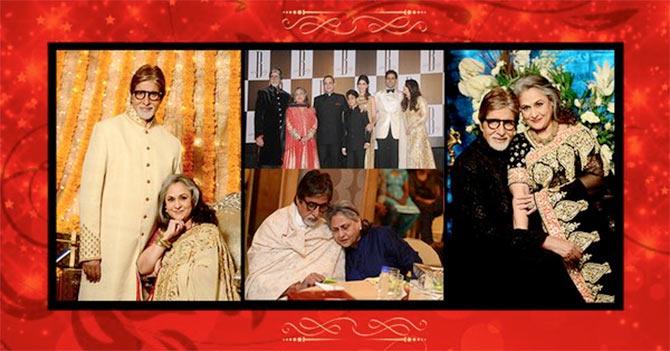 Bollywood's veteran couple Amitabh Bachchan and Jaya Bhaduri celebrated their 43rd wedding anniversary on June 3.
Thanking his fans, Big B shared a picture and wrote: 'To all that wish Jaya and me for our wedding anniversary, it shall be impossible to thank all individually but this is a token of our appreciation. Its 43 years of marriage.'
His son Abhishek Bachchan also wrote: 'Happy 43rd wedding anniversary Ma and PA.'
***
TE3N gets U/A certificate
Director Ribhu Dasgupta's upcoming thriller film TE3N has been cleared by the Central Board of Film Certification (CBFC) with no visual cuts.
Producer Sujoy Ghosh tweeted: 'TE3N gets an UA with no cuts from the censor. but the board was so cool.. great group of people.'
Starring Amitabh Bachchan, Nawazuddin Siddiqui, Vidya Balan and Sabyasachi Chakrabarty, TE3N releases on June 10.
***
When Akshay, Abhishek, Riteish, Boman shared a Jacuzzi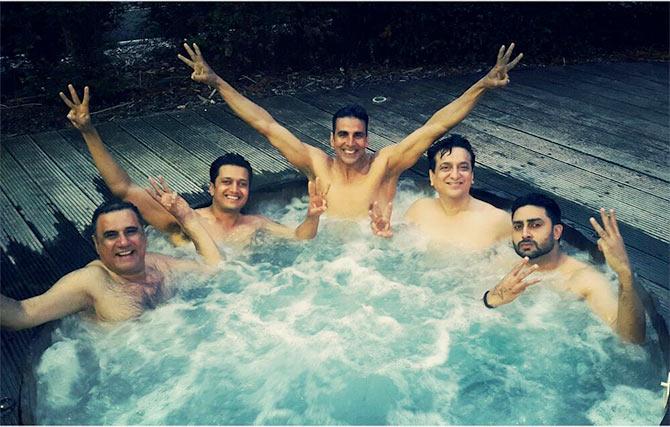 Akshay Kumar, who is currently busy promoting his film Housefull 3, took to Twitter to share a picture of himself with co-stars Abhishek Bachchan, Riteish Deshmukh, Boman Irani, and producer Sajid Nadiadwala.
'Doing what the #HF3 boyz do best #ChillinLikeVillains #Housefull3InCinemas watch now or #Sundi will be after you,' Akshay tweeted.
The film, which also stars Jacqueline Fernandez, Nargis Fakhri, and Lisa Haydon, releases today.
***
Lara Dutta shoots with Mahesh Bhupathi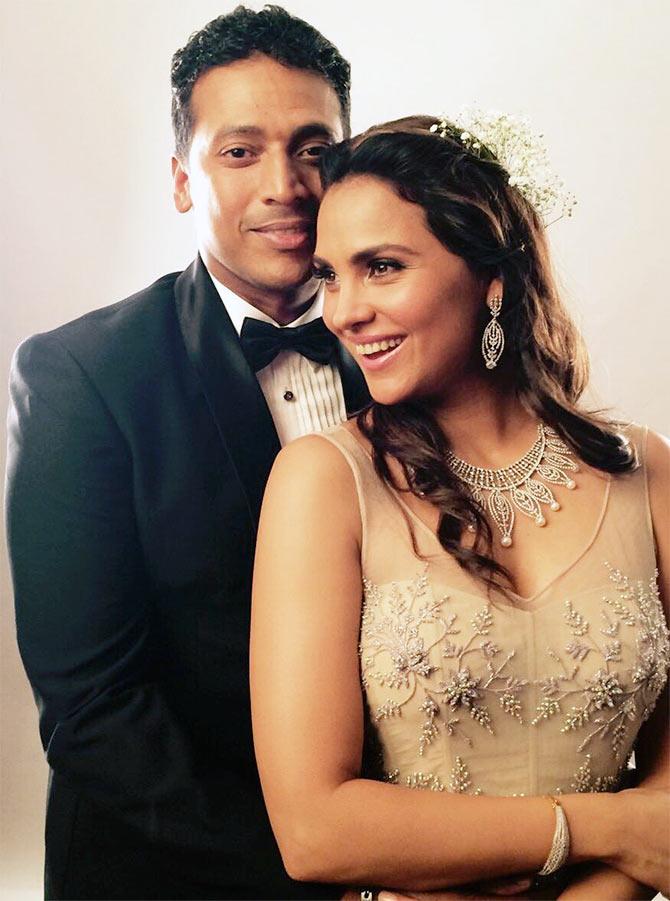 Lara Dutta recently shot with her husband and tennis player Mahesh Bhupathi for a jewellery brand.
She shared a picture and tweeted: 'Work is fun when it includes my better half!'
The couple have a daughter named Saira.
***
First look: Vidyut-Huma in Dil Lagi Bhool Jani Padegi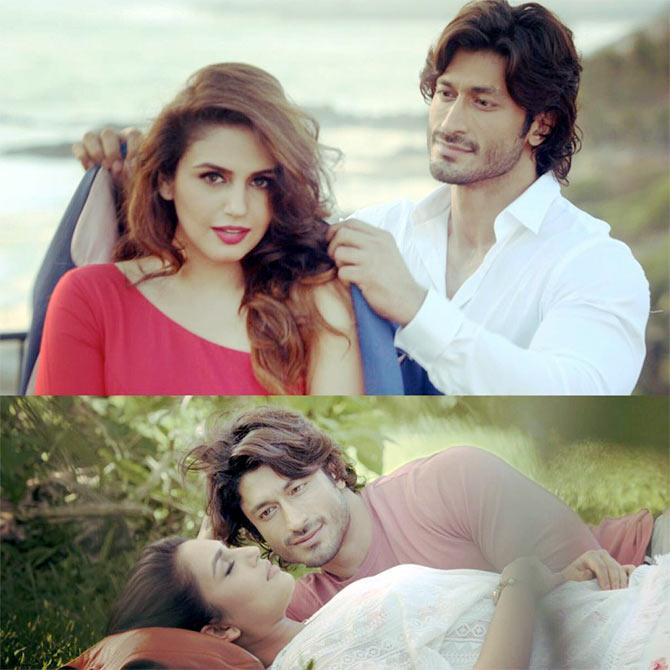 Vidyut Jammwal and Huma Qureshi will be seen together in Rahat Fateh Ali Khan's upcoming single Dil Lagi Bhool Jani Padegi.
Huma shared some pictures and wrote: 'Coming soon #Dillagi #rahetfatehalikhan @VidyutJammwal #PureRomance #musicvideo.'
The song has been produced by T-Series.
***
Lata Mangeshkar catches up with Subhash Ghai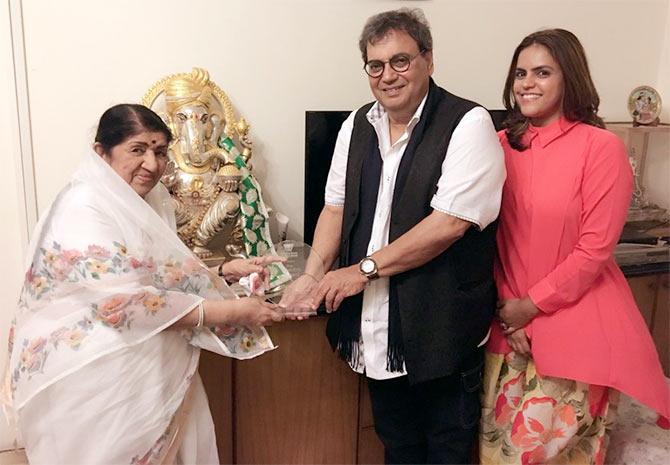 Filmmaker Subhash Ghai recently paid a visit to Lata Mangeshkar at her residence in Mumbai.
The 86-year-old legendary singer shared a picture and wrote: 'Namaskar.Aaj Subhash Ghai ji,unki Beti, Whistling Woods institute ke students in sabko milke mujhe bahut accha laga.'
Subhash Ghai wrote: 'Thanku lata di. Spending 2hours with u was great learning n for love u bestowed on us n students of @Whistling_Woods.'
Ghai has declared a scholarship in the name of Mangeskar at his institute Whistling Woods.
***
Atul Kasbekar's fan moment with Steven Seagal!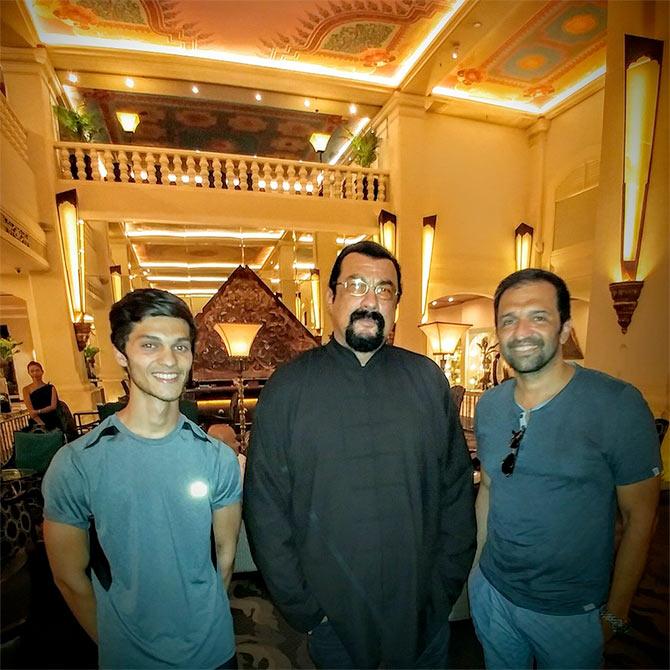 Neerja producer Atul Kasbekar recently met American actor Steven Seagal in Thailand.
He shared a picture and tweeted: 'Absolute honor to meet d #Legend #StevenSeagal at d @AnantaraSiam lobby, fanboy moment. I'm 6'3" n he dwarfs me!'
***
Manish Paul injures himself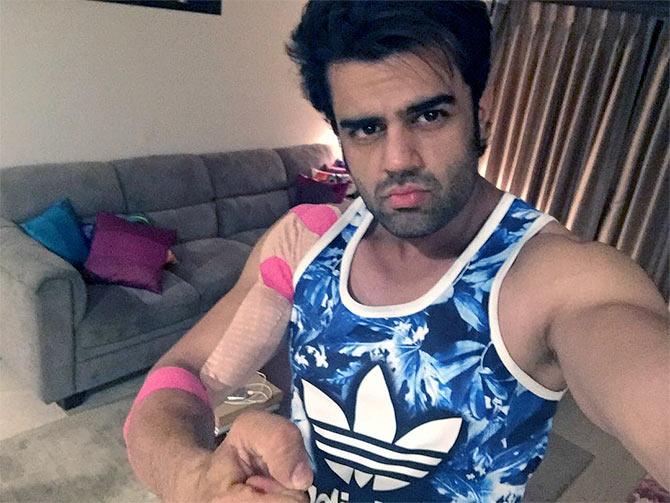 Manish Paul recently injured himself on the sets of his upcoming film Baa Baa Blacksheep.
'No pain no gain!!!! Injured...but not out!!! Gonna take a few days off n will be back in action!!! #mp #thankgod #saved #action #shoot #lovingit #recovering #heal #fast #rest,' Manish wrote on Instagram along with his picture.
Directed by Vishwaas Pandya, the film will also feature Anupam Kher.