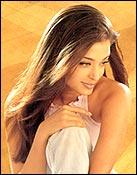 Rubbing shoulders with heavyweights like Ridley Scott and Jane Campion at the Toronto International Film Festival will be half-a-dozen filmmakers of Indian origin from Canada, Britain and India.
The Indian list includes Manish Jha, whose A Nation Without Mothers (Matrubhoomi) is among one of the 336 films to be screened at the festival. Jha, who is in his mid 20s, will be among the youngest talents at the event. 

Toronto-based Deepa Mehta, documentary filmmaker Vikram Jayanti and Pimmi Pande from London, Vishal Bharadwaj, and Rituparno Ghosh from India are the other Indian filmmakers at TIFF.

The 28th edition of TIFF, which runs from September 4 to 13, features Mehta's Republic Of Love, based on the late Pulitzer Prize-winning author Carol Shields' novel among the gala presentations. This year's gala movies include high profile directors like Scott (Matchstick Men), Robert Altman (The Company) and Campion (In The Cut). The complete list of films was announced Tuesday. 

The festival, ranked next to Cannes and Venice in importance, will screen 336 films from 55 countries, of which 252 are feature films. North American distributors, including Miramax and Fox Searchlight, fight hard to acquire the rights of films being shown for the first time at TIFF.


| | |
| --- | --- |
| | Snapshots from Cannes! |
| | |
Rituparno Ghosh's Chokher Bali, starring Aishwarya Rai, will be screened in the Masters Section at Toronto. Ghosh joins eight other directors, including Gus Van Sant, whose Elephant was this year's winner of the Palme d'Or at Cannes. Rai was one of the jurors at Cannes this year.

The Masters Section highlights new films by renowned filmmakers.

Ghosh's film, set in Kolkata in the early 20th century, contrasts rising Indian nationalist sentiments with a widow's struggle for personal freedom. The Masters Section at TIFF has featured films by Buddhadeb Dasgupta and Mani Ratnam in recent years. Among other directors whose works have premiered in the Masters section are Jean-Luc Godard, Carlos Saura, David Lynch, Claude Chabrol and Bernardo Bertolucci.

Republic Of Love, which has been looking for a producer for seven years, finally got a start last year when Deepa Mehta came on board.

Made for $4 million, the film tells the romantic story between Tom, the charismatic host of a late-night radio talk show who, despite being divorced three times, is ready for a new plunge into matrimony. But the object of his interest happens to be Fay, a confused idealist who is afraid to commit.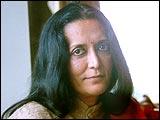 The Discovery Section, which last year showed such films as Peter Mullan's The Magdalene Sisters and Niki Caro's Whale Rider that became international arthouse hits, will feature Miya Maqbool by Vishal (Makdee) Bharadwaj and A Nation Without Women (Matrubhoomi) by Manish Jha.

Vikram Jayanti is the co-producer of the 1997 Oscar winner, When We Were Kings, a documentary of the 1974 heavyweight championship bout in Zaire between champion George Foreman and Muhammad Ali.
Jayanti recently turned to direction. He returns to TIFF as a documentary director with Game Over: Kasparov And The Machine.
Pimmi Pande's Destiny's Children will be shown in the Real to Reel Section of the festival. Many films shown in the Real to Reel section in recent years, including Spellbound, have found theatrical release in America.
Click here for More Features