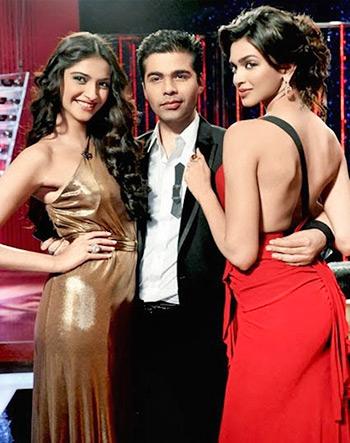 Sukanya Verma lists her top 10 episodes from Koffee With Karan over the years.
When director Karan Johar took up the challenge to host Koffee With Karan in 2004, the idea was to push the envelope in the celebrity chat space and create something 'candid, conversational and tad controversial.'
12 years, five seasons and 100 episodes later, one can safely say the show has achieved its targets quite memorably.
K Jo's naughty natter not only convinced Bollywood's A-listers to reveal their playful side as they got comfortable, competitive and catty on its coveted couch in a bid to win hampers and goody bags but also to appear in exciting, exclusive combos.
Here are 10 of my all-time favourite episodes in no particular order:
1. Shah Rukh Khan and Kajol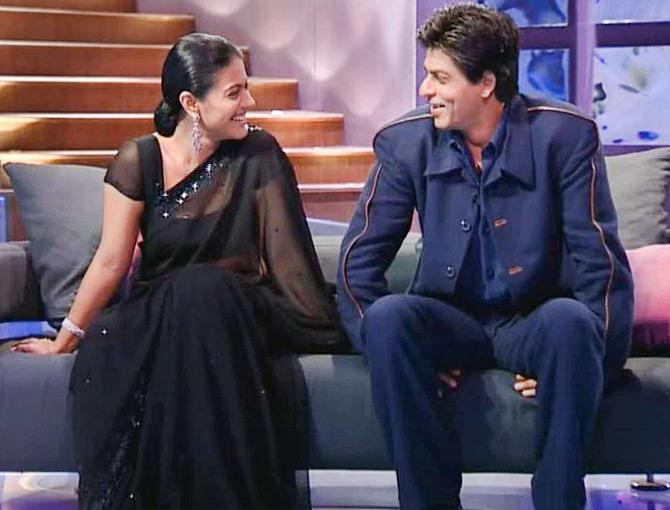 It's only fair that the stars of his first film should grace his debut as host too.
In the first episode of the first season, KJo highlights the warm friendship he shares with Shah Rukh Khan and Kajol through fun anecdotes and memories.
When the topic of their celebrated chemistry comes up, Kajol recalls an SRK statement where he says, 'I could make love to a cow and make it look like chemistry.'
Before SRK can finish his sentence to explain, 'What I was trying to say is...' Kajol butts in to conclude, 'That I am a cow? You dog!'
They laugh hard and loud. A snort escapes the actress, prompting the Kuch Kuch Hota Hai director to comment, 'Kajol, you cannot laugh like that, you're on camera.'
Sadly, things aren't hunky-dory between the two since the Shivaay-Ae Dil Hai Mushkil clash.
2. Hema Malini and Zeenat Aman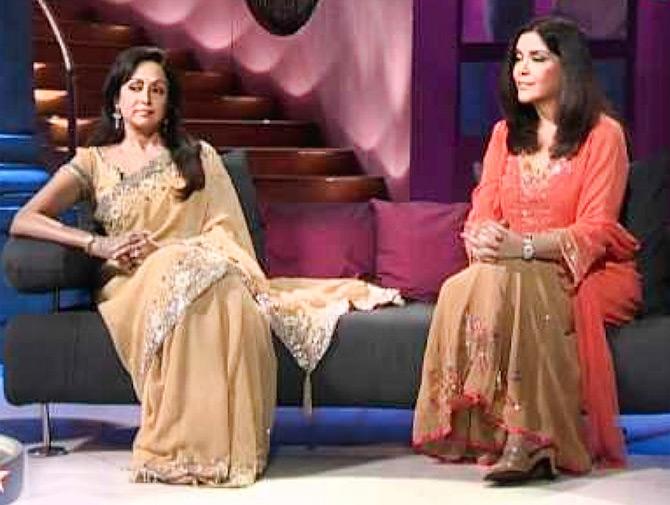 What better than a little candour to go with nostalgia?
And that's exactly what transpires when Bollywood's eternal Dream Girl Hema Malini appears alongside its most hottest, hippest denizen, Zeenat Aman.
The reigning queens of the 1970s may exhibit personalities as different as chalk and cheese, but they sure turn Karan Johar's chat into a delightful one with their charisma and confessions.
While Zeenat is eloquence personified, the Seeta Aur Geeta heroine's carefree air is a hoot as are her responses and perkily admits to all her alleged linkups as true.
3. Randhir, Rishi, Rajiv, Reema and Neetu Kapoor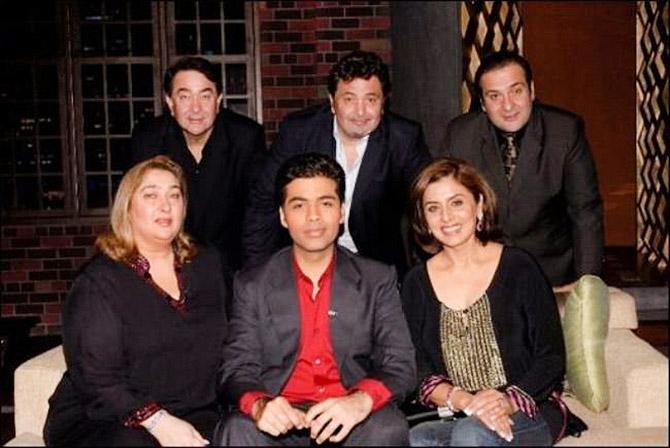 The warm bond between the close-knit Kapoor brothers is for all to see as they joke and jabber about everything under the sun in one of the most boisterous episodes of Koffee With Karan.
Throw in a gorgeous Neetu and a rare appearance from their chatty sister Reema and it's almost as if they've become oblivious to the camera.
It's what Randhir Kapoor calls 'The Kapoor Circus.'
4. Deepika Padukone and Sonam Kapoor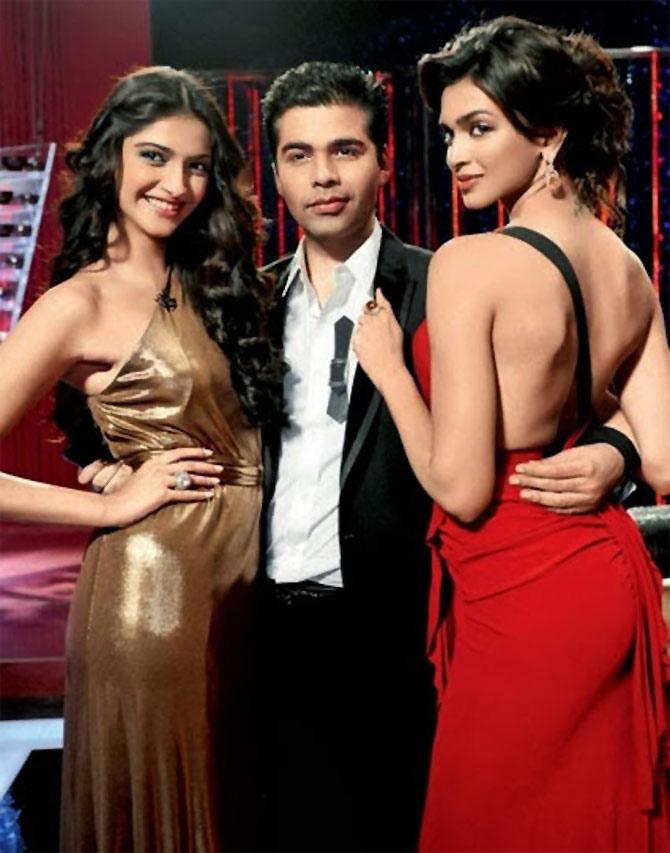 It's always fun to see archrivals share a frame and poke fun at mutual pet peeves.
Deepika Padukone and Sonam Kapoor slip into Mean Girls mode to tear down Ranbir Kapoor like never before and never after.
Asking him to endorse condoms, mocking his boyfriend skills, picking on Katrina Kaif (who he was said to be dating at that point), the duo's marvelous distaste for diplomacy ruffled quite a few feathers.
5. Ranveer Singh and Arjun Kapoor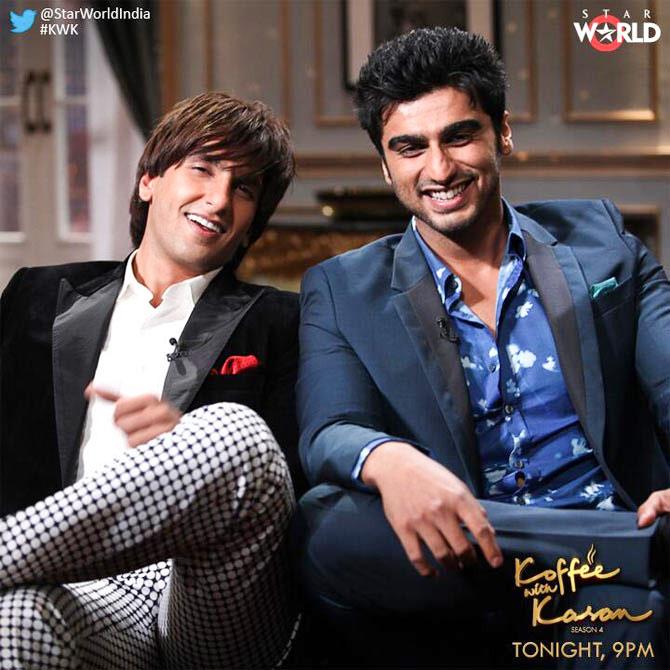 Bollywood loves to gloat in its delusion of bromance, but few live up to the idea like Ranveer Singh and Arjun Kapoor in this epic episode of KWK.
High on chemistry, comedy and coolth, their interaction is akin to hanging out with BFFs, one that draws us in straightaway.
There's tremendous charm and confidence in the manner they faff, fool around and revel in pop culture.
What makes it compelling though is a genuine affection for what collectively adore and each other.
6. Salman Khan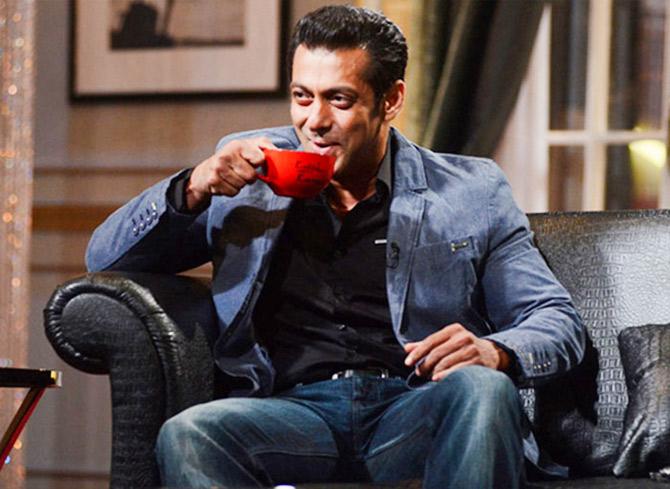 His virgin status (read sarcasm) may have grabbed maximum attention.
But it's Salman Khan's revelations of the time he almost married actress Sangeeta Bijlani, the generosity of star sons like Kumar Gaurav and Sanjay Dutt bestowed on him as a struggler and how badmouthing Shah Rukh Khan doesn't put people in his good books that draws attention to a lesser known side of the erratic star.
While their cold war has thawed since, it's the only season SRK wasn't a guest on Koffee With Karan.
7. Aamir Khan and Kiran Rao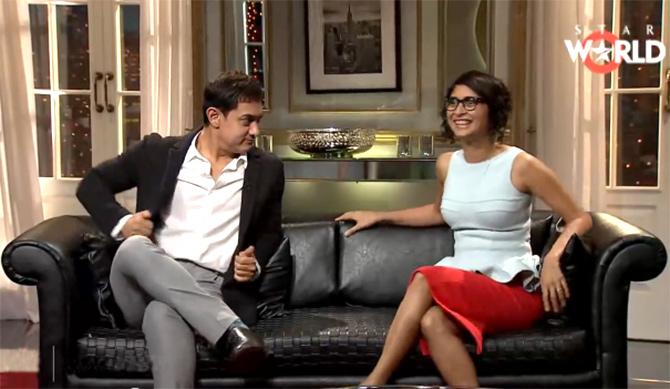 If you thought Aamir Khan is too much of a serious, perfection-obsessed bore to enjoy frivolous tittle-tattle, think again.
The Dangal hero and wife Kiran Rao share his many quirks and quibbles throughout in this free flowing chat leaving host and viewers thoroughly amused and chuffed.
Aamir's competitive streak during the rapid fire is both funny and telling.
8. Emraan Hashmi and Mahesh Bhatt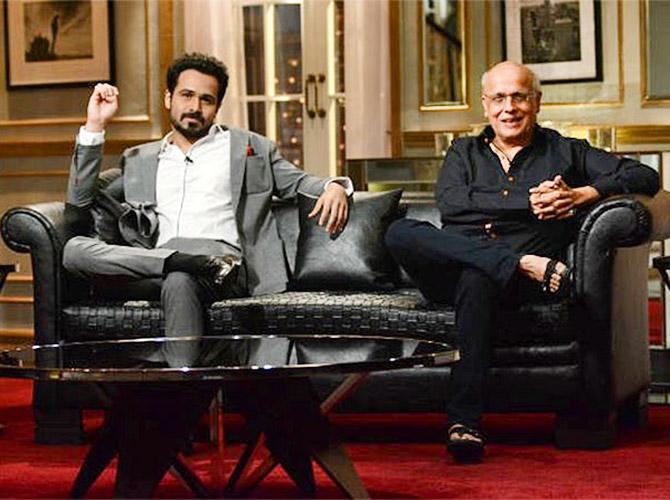 Who knew the otherwise low-profile Emraan Hashmi could be this foxy and quick-witted?
And so it's refreshing to watch him and filmmaker uncle Mahesh Bhatt team up to take down the who's who of on, where else, Koffee With Karan.
What ensues is pure wicked. Sample this: Aishwarya Rai Bachchan is plastic. Kajol is over-rated. And Shradhha Kapoor should eat.
9. Kareena Kapoor Khan and Ranbir Kapoor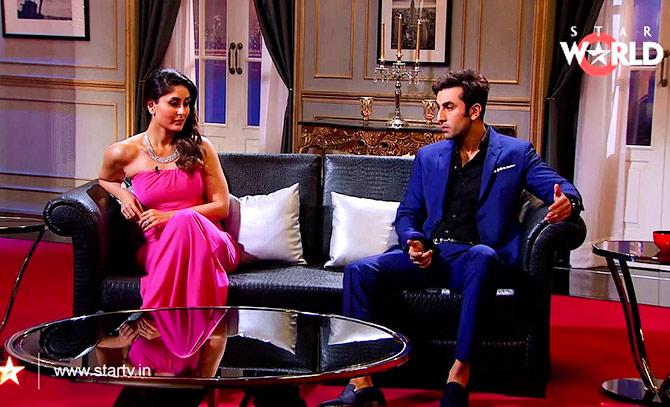 Interesting how dynamics have altered during the course of Koffee With Karan.
Kareena appeared on the show with Shahid Kapoor before breaking up with him. She appeared again with new beau and future husband Saif Ali Khan.
Whereas cousin Ranbir was seriously committed to Katrina Kaif at the time he accompanied Bebo to yap with his Ae Dil Hai Mushkil director.
Kat is pretty much the focus of attention as Kareena wont stop pulling his leg about it, even promising to dance to Chikni Chameli at their wedding.
Ranbir was happier to discuss his childhood memories around sisters Kareena, Karisma and Riddhima instead.


10. Akshay Kumar and Twinkle Khanna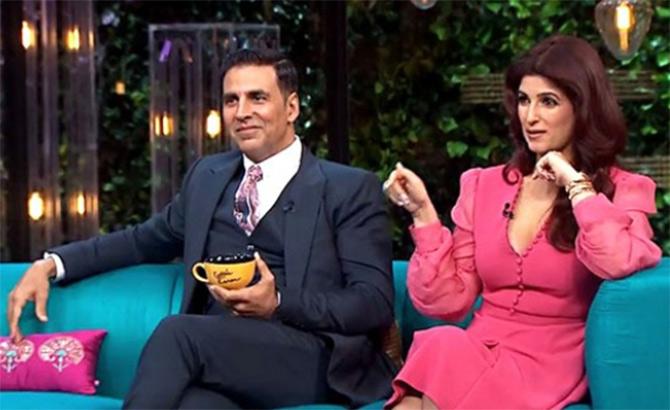 Akshay Kumar's solo game in season 4 was surprisingly fun.
Things get infinitely better when the better half tags along.
Twinkle Khanna is witty on all days, but in the company of pal Karan Johar and partner Akshay, she's a hoot.
Not one to hold back, she ribs K Jo about the appeasing 'hostage video' right before Ae Dil Hai Mushkil's opening credits pans her own acting in Mela and discloses how her romance with Akshay started out as a unserious fling.