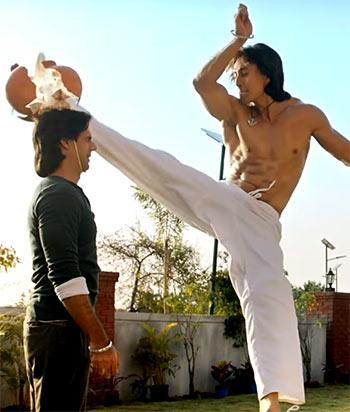 He flies. He fumbles. He's A Flying Jatt.
Choreographer-turned-director Remo D'Souza takes a break from his dance-themed franchise ABCD to helm an action-comic fantasy about an amateur superhero in a silly costume taking on a menace.
Played by Tiger Shroff, A Flying Jatt is expectedly high on dynamic fights and thrills.
Amply demonstrated in his previous two releases, Heropanti and Baaghi, Tiger doesn't shy from showing off his cool kicking style here as well.
Take a look:


The matka phod kick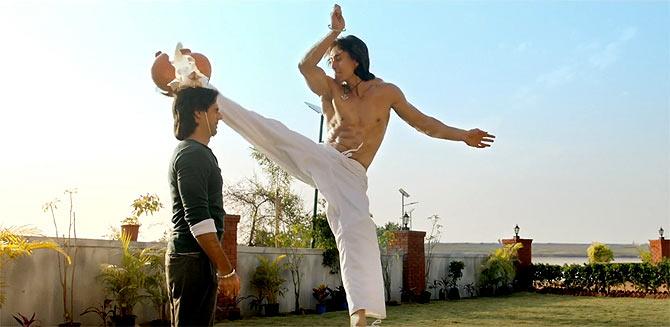 Practise makes perfect. And so Tiger's friend stands in as an exercise prop for the sculpted hunk to smash carefully placed matkas on his head.


The hero makes his wolf whistle-inducing entry kick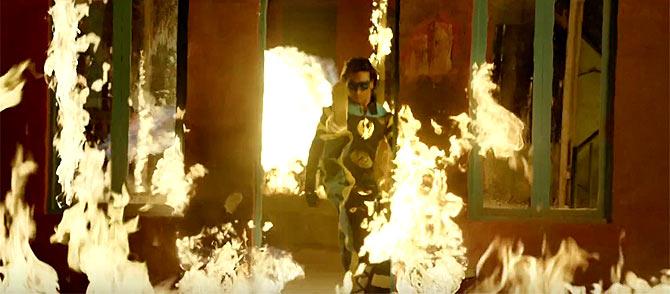 Break the door and walk in is the trademark of the quintessential Hindi film hero. Throw in some fire and Tiger's all set to flaunt some, as he calls it, heropanti.


The underwater kick
Bollywood's idea of under the sea adventure: A hot woman kisses an invisible superhero in Mr X. A visible superhero kicks a powerful nemesis in A Flying Jatt.


The 'Bruce Lee is God' kick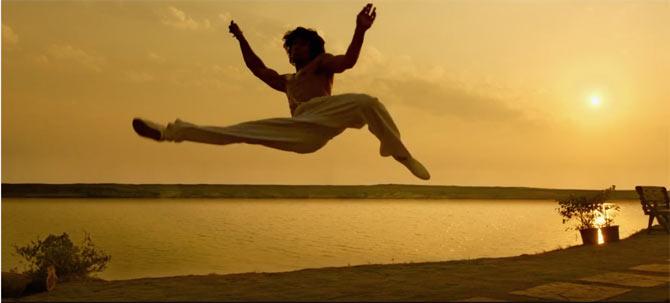 Jackie Shroff's sinewy son salutes his martial arts idol Bruce Lee with this mid-air pose, quite like the iconic moment in Game of Death.


The bend & bang kick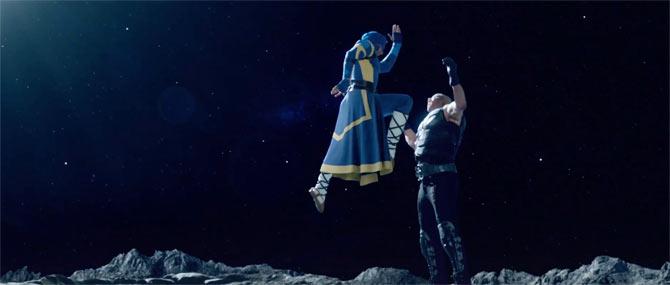 Soar, stop, strike -- Tiger looks all set to punish Flying Jatt's Bane-inspired baddie.


The cartwheel kick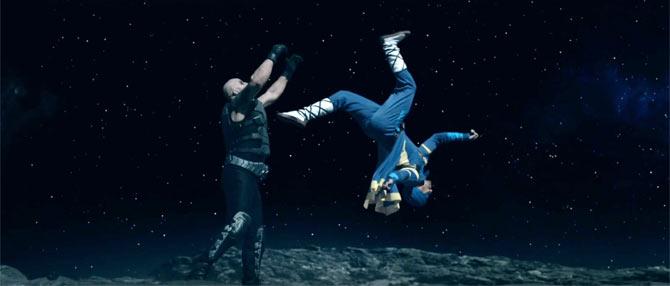 Oops, that didn't go as planned but we are curious to see how this fight, between Bane wannabe and Flying Jatt, ends when the caper hits screens on August 25.