Tiger Shroff had a working 27th birthday on March 2.
The young actor is as shy of birthday celebrations as his famous father Jackie Shroff.
"This is the one thing we're similar about," he says. "Dad and I hate parties and celebrations. So a birthday party is a no-no for me."
Tiger is busy shooting his new film Munna Michael, where he plays a Michael Jackson fan.
"It's a working birthday for me. I can't think of a better way to spend my day, any day, birthday or otherwise," he adds.
"I never make birthday plans. I don't like celebrating my birthday. It's not a great accomplishment to become a year older. On the contrary, I'm reminded that I have lost one year of my precious life. What's there to celebrate?" he asks.
Remind him that most people love their birthdays, and Tiger quips, "In that case, I guess I am not normal. I do all my normal stuff on my birthday, like physical training, dancing, stunts practice, and going to the gym. And I am shooting. I am blessed."
But while Tiger may be shy about birthday parties, he certainly isn't shy of showing off his body!
In fact, he loves it and pretty much does everything shirtless!
Take a look: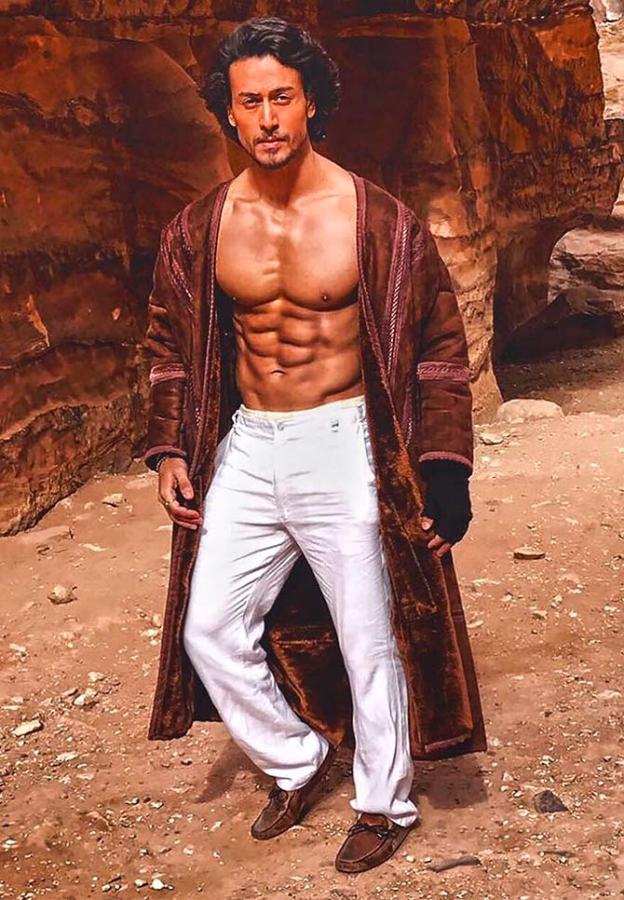 On the sets of his new film, Munna Michael.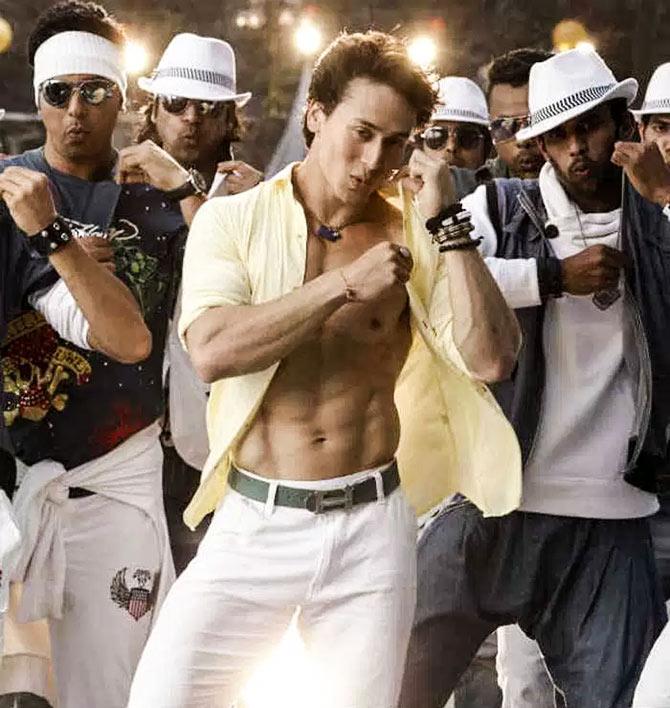 For the song Mere Sang Tu Whistle Bajaa from his first film Heropanti.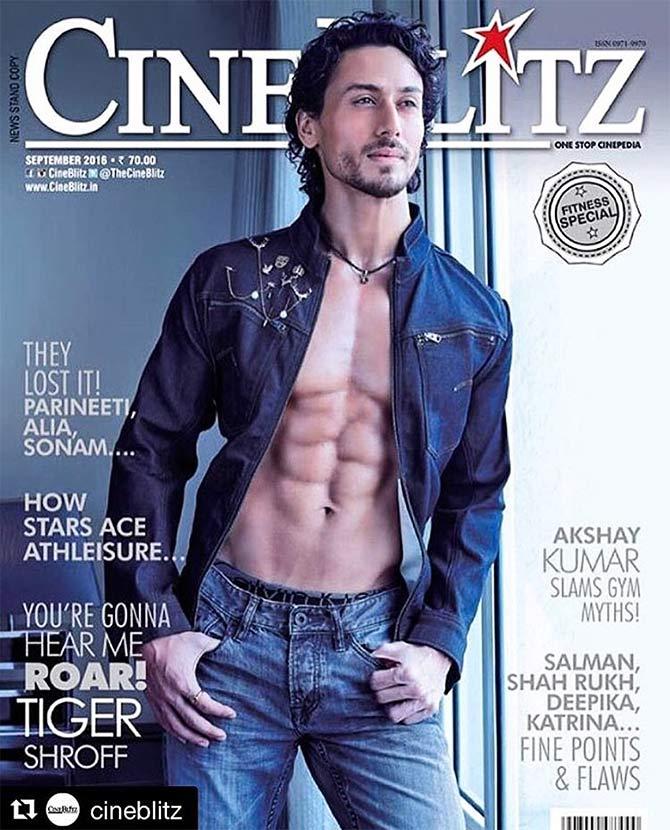 On a magazine cover.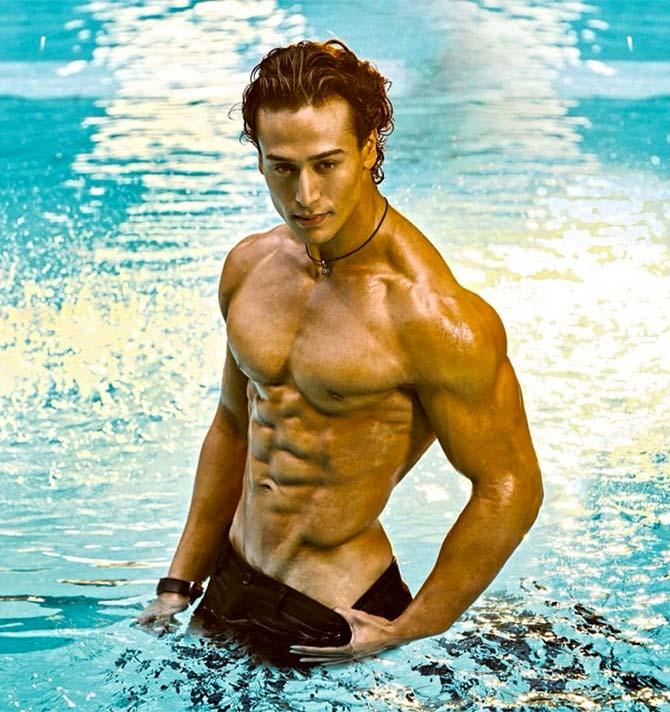 At a photo shoot.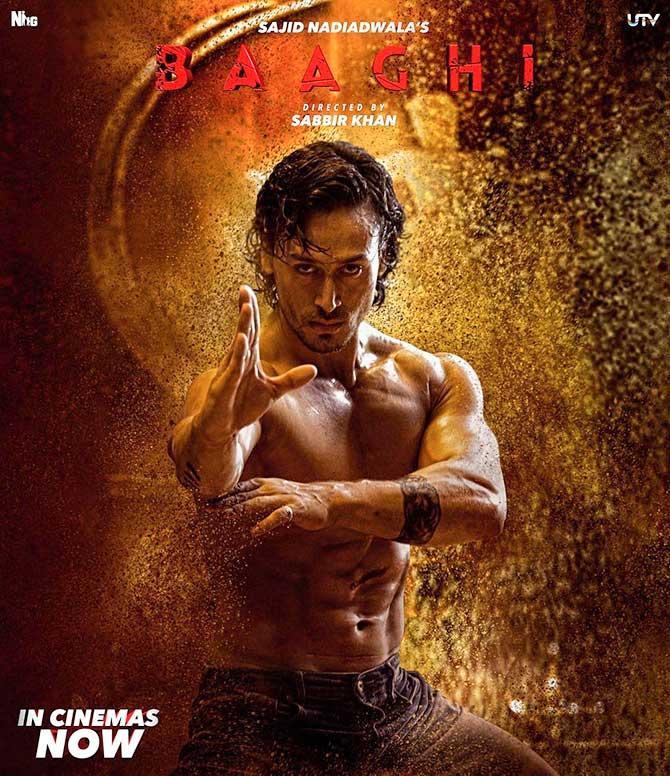 On a film poster.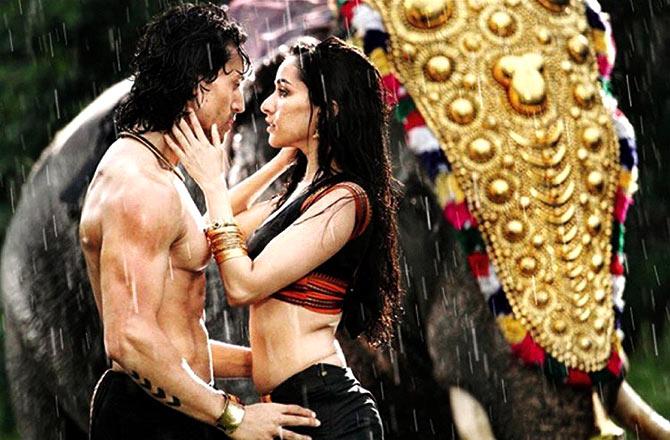 Romancing the heroine.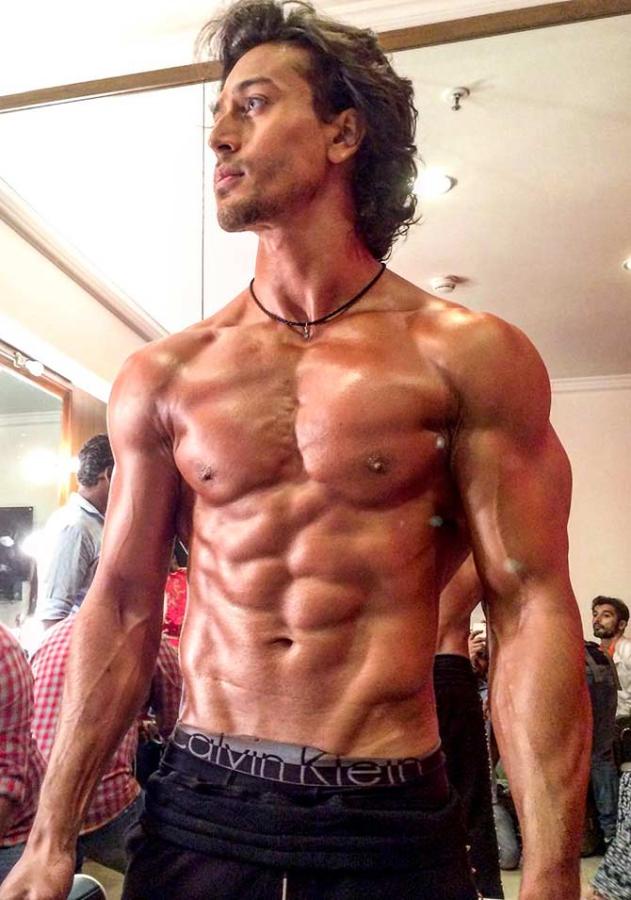 For a performance at the Miss India 2016.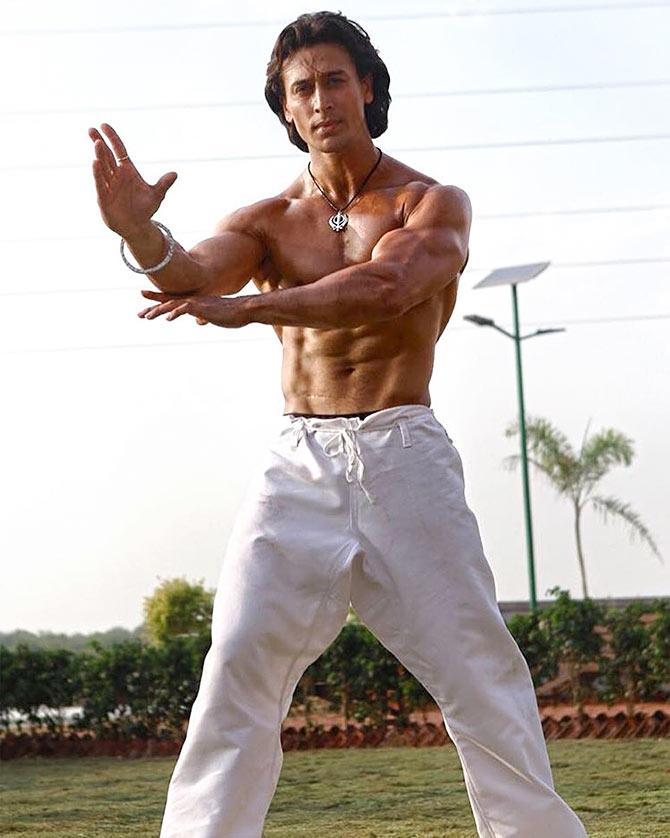 While training for A Flying Jatt.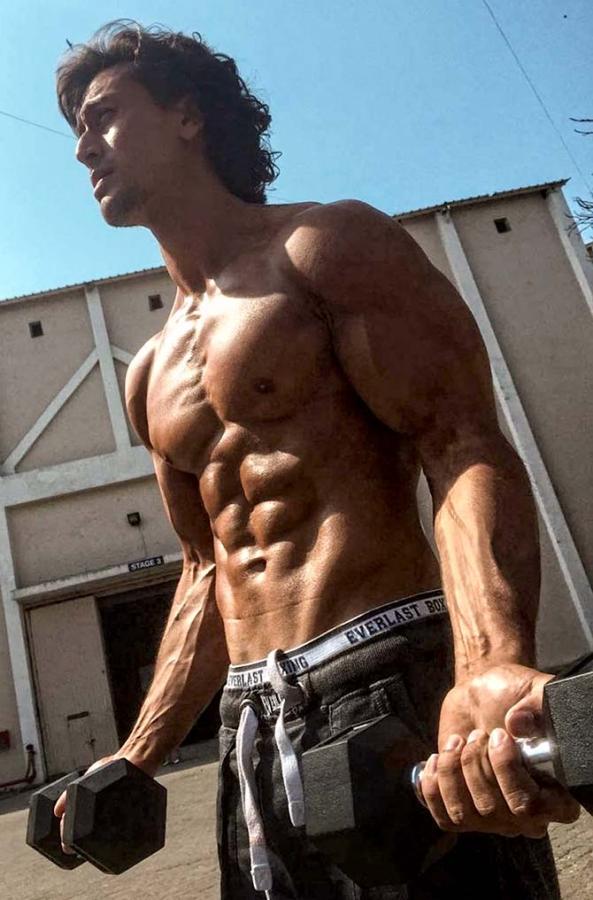 While exercising on film sets.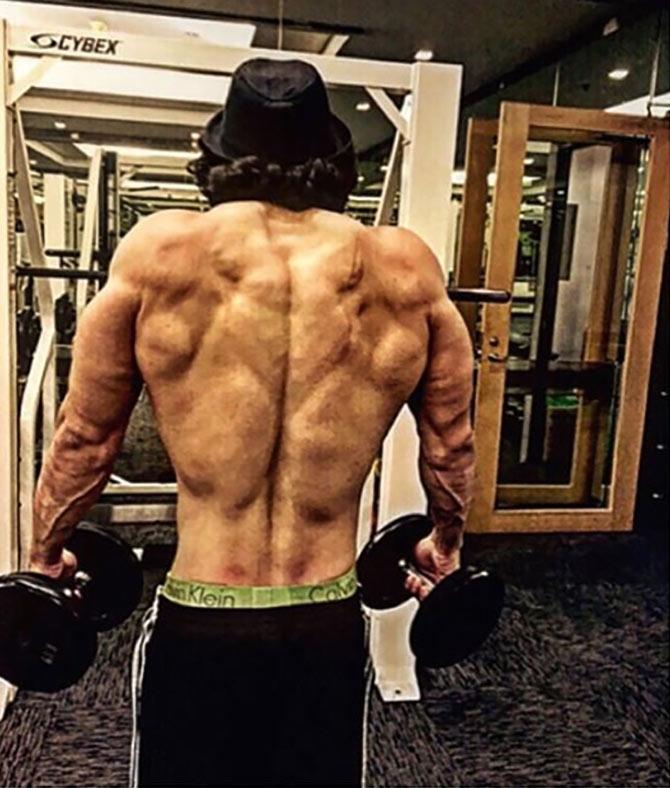 At the gym.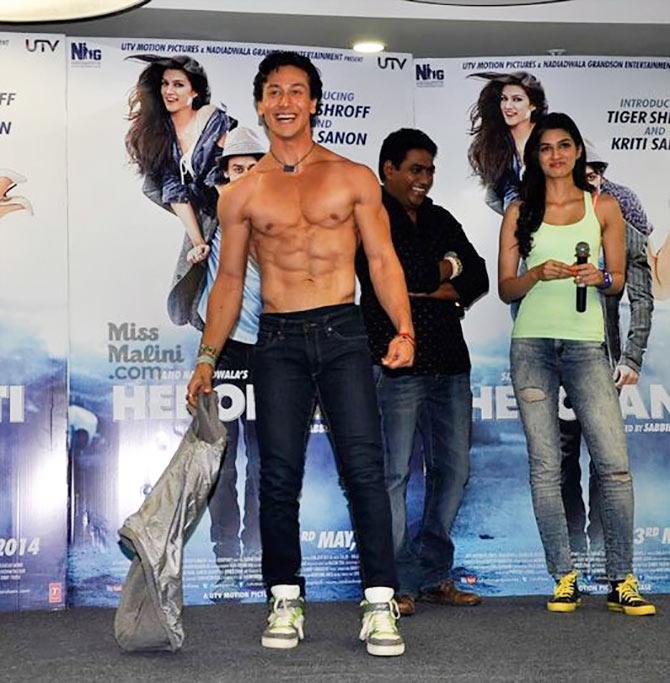 During film promotions.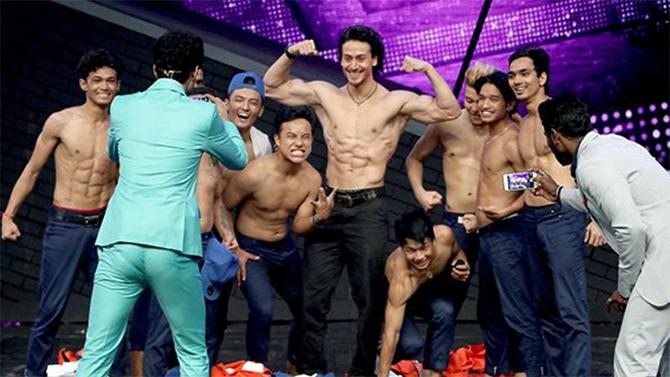 At dance shows.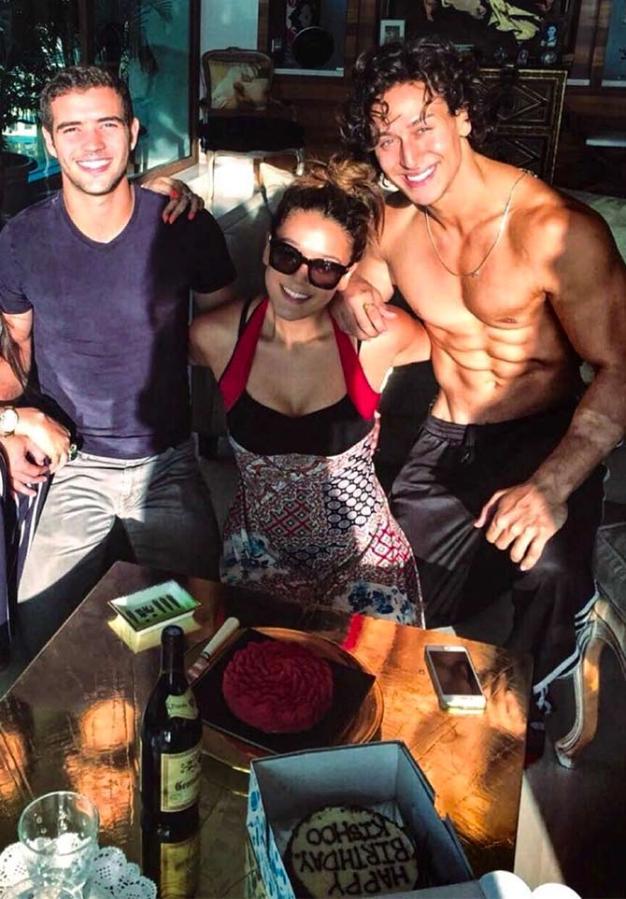 At his sister Krishna's birthday party.
Interview by Subhash K Jha. Photographs: Tiger Shroff/ Instagram