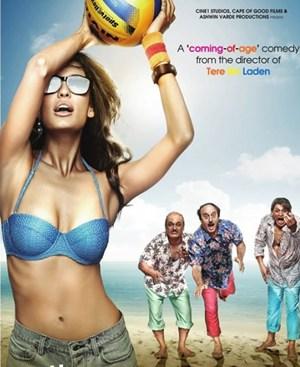 Remember Basu Chatterjee's delightful 1982 film Shaukeen starring Ashok Kumar, Utpal Dutt, AK Hangal, Rati Agnihotri and Mithun Chakraborty?

Director Abhishek Sharma's remake The Shaukeens, starring Anupam Kher, Annu Kapoor, Piyush Mishra, Lisa Haydon and Akshay Kumar is set to release November 7 across India.

The gorgeous Lisa Haydon plays Rati Agnihotri's feisty character with whom the middle-aged trio is besotted.

But did you know that Haydon wasn't really the first choice for the part?

Before the film hits the marquee, you can answer one simple question and win goodies from the film!

Who was the first choice for Lisa Haydon's part in The Shaukeens?