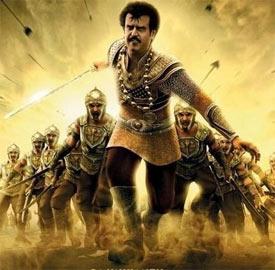 The eagerly awaited Rajinikanth starrer Kochadaiiyaan was postponed once again, from May 9 to May 23.
While speculation is rife about the reasons for the delay, the real reason this time is apparently the censor board.
According to the film's co-producer, Dr Murli Manohar, the censor board's insistence on multiple certificates for Kochadaiiyaan in every language and format caused the delay.
"When we got to know that the film has to be censored separately in every language, we were shocked," Manohar says. "We had no idea about this. It meant censoring the film six times over as the film is being released in six languages. In addition, the film had to be censored separately in both the 2D and 3D format. These different levels of censorship although the film was exactly the same in every language and format caused unexpected delays."
He added: "I cannot deny that the censorship issue was one of the reasons for this delay. On Tuesday night, we lost 10 hours because of a technical glitch.
"Another reason was the unexpected demand for prints from exhibitors. When we opened for advance booking on Monday, we were full within four days in several cities in the south. In the US, there was an order for an unprecedented 278 prints. The demand for prints was much more than what we had anticipated. We were unable to get that many prints ready on time for the May 9 release. The next option was to release on May 16 but that is a day when even a star like Rajinikanth would be eclipsed by the election results. So May 23 it is finally."