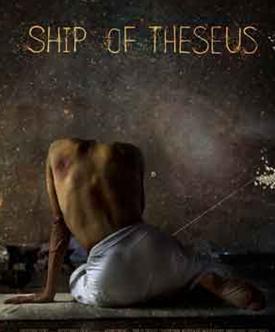 Anand Gandhi's Ship of Theseus has floored critics and viewers with its rare brilliance and originality.
Such inspiring creations are oddity in Bollywood's view of entertainment, which is consumed by formula and flamboyance.

Very few filmmakers are willing to experiment and are limited by genres we know, love or understand.
Still, once in a while, comes a film so vividly unique, even if devoid of star names, that it is impossible to get over it.
From Raj Kapoor's hard-hitting Jaagte Raho, Sunil Dutt's soliloquy Yaadein to Mani Kaul's distinct style in Uski Roti and Shyam Benegal's novel approach in Manthan to Amol Palekar's focus on alternate sexuality in Daayra`, Deepa Mehta's idea of liberation in Fire, Kalpana Lajmi's exploration of unorthodox ties in Darmiyan or the more recent Pankh, Being Cyrus, Love Sex Aur Dhoka and Miss Lovely

which examines the unpleasant, dark aspects of society while playing with narrative technique.

Even a film like Go Goa Gone introduces Indian viewers to the possibility of fictional zombies in the barely explored horror comedy milieu.
Whether these films excel or not, irrespective of their commercial fate, they are instances of filmmaking at its uncompromising best.

So we ask you, dear readers, to share your pick of the most unusual, uncommon and unforgettably groundbreaking Hindi film of all time.

TELL US!