Madonna kissing Britney, and more...
The MTV Video and Music Awards has had its share of controversies.
From Michael Jackson to Madonna and Kanye West to Miley Cyrus, celebrities have shown off their wild streak on stage.
Before you watch the VMAs live on Vh1 on August 28, at 6:30 am and 9 pm, let's look back at the most controversial moments in the past.


Nicki Minaj calls out Miley Cyrus (2015)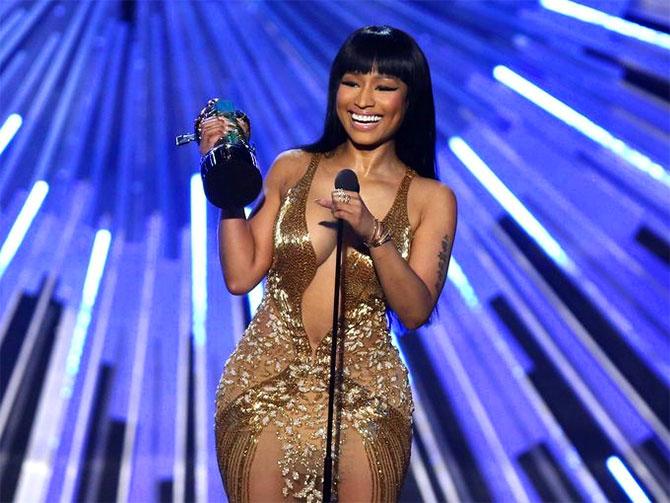 During her acceptance speech for Hip Hop Video of the Year, Nicki Minaj confronted host Miley Cyrus for comments she made about her in The New York Times.
Minaj referred to Cyrus as 'this (expletive) that had a lot of stuff to say about me in the press. Miley, what's good?'
Cyrus seemed stunned, but congratulated Minaj on the win and said her New York Times quotes were 'manipulated.'
Miley Cyrus and her twerking (2013)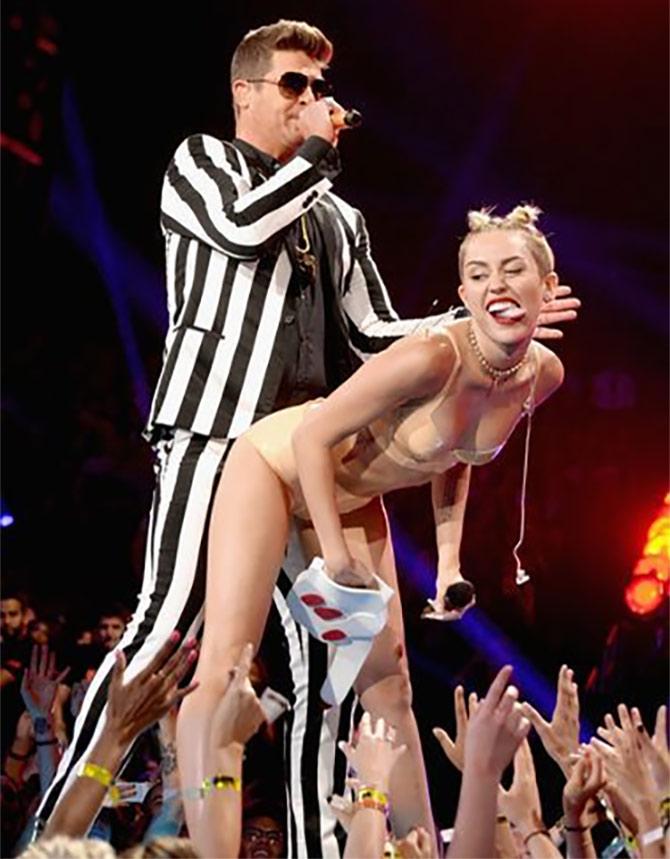 The Internet went bonkers after Miley Cyrus twerked, grinded and licked everything on the 2013 MTV VMAs stage.
People almost forgot that Robin Thicke was also present.
Laga Gaga dons a meat dress (2010)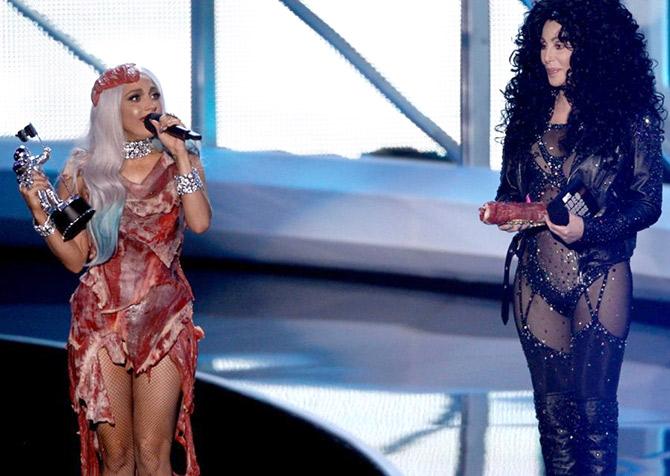 Lady Gaga accepted the Video of the Year award for Bad Romance wearing a dress made of raw beef, as an artistic statement of 'I am not a piece of meat.'
When she picked up her Moonman award, she handed her jewel-encrusted meat purse to presenter Cher.
Kanye West interrupts Taylor Swift (2009)
A hot-tempered Kanye West ruined Taylor Swift's winning moment when he stormed on stage amid her Best Female Video acceptance speech and said, 'Imma let you finish, but Beyonce had one of the best videos of all-time!' before stalking off.
The Britney-Madonna-Christina kiss (2003)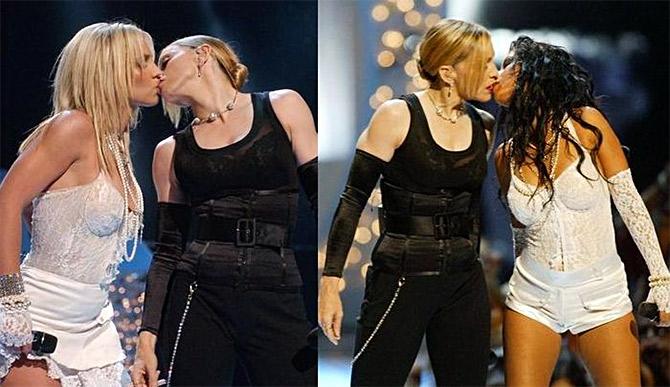 Madonna has been shocking VMA viewers for years, starting with rolling around in a wedding dress singing Like a Virgin.
But nothing created a bigger fuss than her girl-on-girl kisses with Britney Spears and Christina Aguilera.
Diana Ross meets Lil Kim's Cleavage (1999)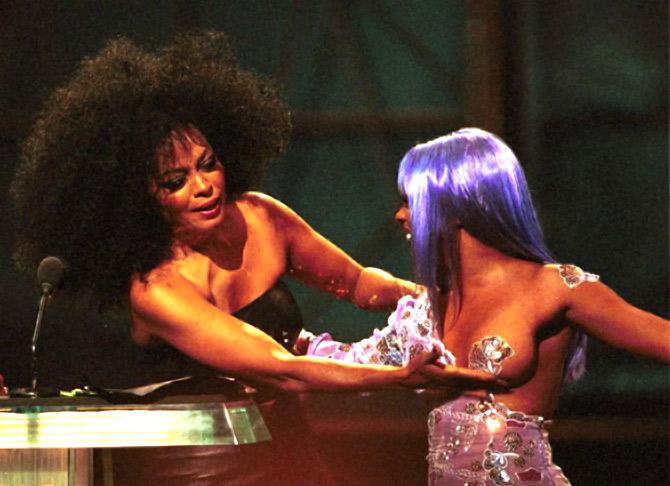 Diana Ross couldn't believe that Lil Kim showed up to the 1999 VMAs wearing pasties.
When she got on stage to help present the Best Hip-Hop Video award, Diana lifted Kim's arm and jiggled her for the camera./p>
Fiona Apple calls out the industry for their bull**t (1997)
When Fiona went on to the VMA stage to give her acceptance speech in 1997, she stunned the crowd by giving a big middle finger to the music industry.
'Everybody that's watching this world -- this world is bull**t. And you shouldn't model your life about what you think that we think is cool, and what we're wearing and what we're saying. Go with yourself.'
The Michael Jackson and Lisa Marie Presley kiss (1994)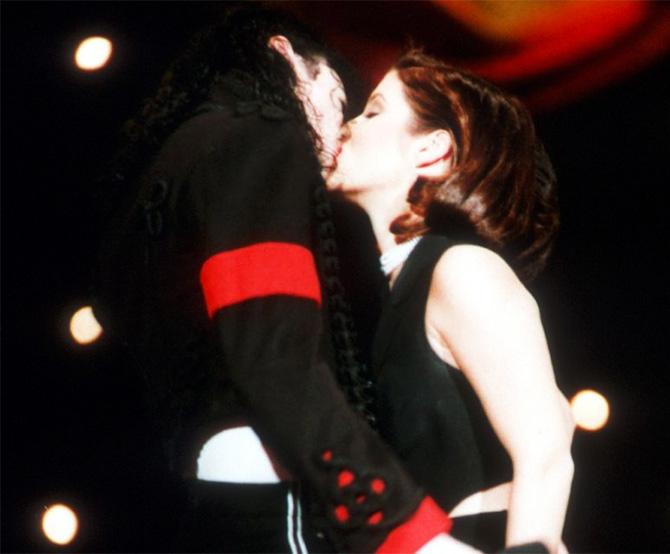 One of the most uncomfortable moments in VMA history happened in 1994 when Michael Jackson took to stage with his then wife Lisa Marie Presley and shared an awkward kiss.
Even at the time, the on-stage kiss between the King of Pop and his then bride seemed more like a dare than a real-life romance.