Nishi Tiwari draws the connections between a Modi line and a celebrated film song.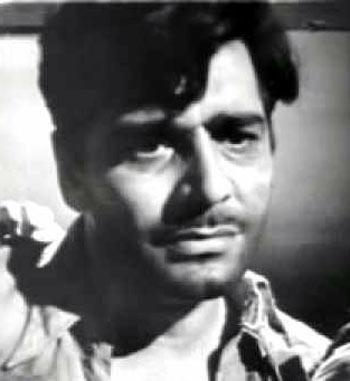 Narendra Modi often quotes Swami Vivekananda in his speeches.
In Toronto on Wednesday, April 15, the prime minister cited a line from Kavi Pradeep. Yup, the poet who wrote the song that made one of his predecessors weep when Lata Mangeshkar sang that song after the 1962 war with China.

But it was not Aye Mere Watan Ke Logon, whose anniversary Modi commemorated in Mumbai last year that the PM mentioned.
It was a line from the song Dekh Tere Sansar Ki Haalat from the 1954 Hindi film Nastik: Kitna Badal Gaya Insaan.

'There was a time when a bank official won't even look up from his work when you went to the bank. Insaan badal gaya, bank wale bhi badle (Humans have changed and so have the bank officials),' Modi said, referencing the song.

Sung and written by Kavi Pradeep, Dekh Tere Sansar Ki Haalat is a wistful commentary on the human condition and how it has only deteriorated over time.

On her blog Conversations Over Chai, Anuradha Warrier notes, 'Nastik, set during that fraught period (the violent aftermath of Partition), held a mirror to that horrifying period in our history and strongly condemned the hypocrisy of organised religion. It was a rather bold statement for those times.'

Kavi Pradeep, born Ramchandra Narayanji Dwivedi, later collaborated with Nastik composer C Ramachandra on the most significant song of his career, the rousing Aye Mere Watan Ke Logon.
The duo also produced the equally memorable Aao Bachchon Tumhe Dikhayen from Jagriti, which released the same year as Nastik.

Interestingly, actress Nalini Jaywant, who played the female lead in the 1954 Nastik, starred as lead actor Amitabh Bachchan's mother in Pramod Chakravorty's 1984 drama of the same name.
The 1954 Nastik, incidentally, was directed by I S Johar, the comedian, actor and wit, who played a role in David Lean's Lawrence of Arabia.
Credited with the dialogue for the 1954 Nastik is Ramma Johar, I S Johar's then wife.
She went on to become Ramma Bans, India's pioneering fitness guru
She also did a small role in M S Sathyu's iconic post-Partition film Garm Hawa, her only big screen outing.
The last time Modi cited a line from the movies was at New York's Central Park last September -- then it was George Lucas, rather than a desi moviemaker, who found favour with the PM.
Perhaps encouraged by Hugh Jackman at his side, Modi cooed, 'May the Force be with you.'
Image: Actor Ajit, later famous for his villainous roles and celebrated for his 'Loin' dialogues, played the male lead in Nastik.