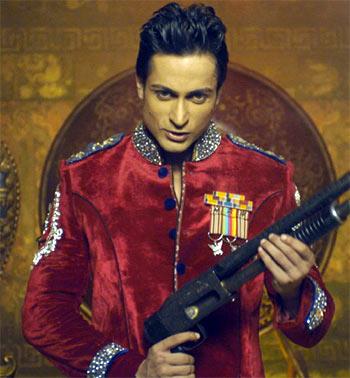 From Saat Phere to Kamasutra, television actor Shaleen Bhanot is now trying out a career in music.
Bhanot has recently released a single called Dooba Hooa Hain... Kamasutra, composed by Taz - Stereo Nation and JSL.
The song looks great; you can have a dekko right here.
Now, you can win cool T-shirts.
All you have to do is answer this simple question.

Who is the female singer of Dooba Hooa Hain.. Kamasutra?