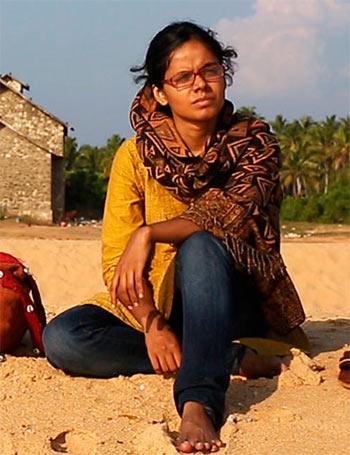 Sanal Kumar Sasidharan, known for helming experimental films, won the Best Director award for his road movie Oraalppokkam at the recently concluded Kerala State Film Awards.
The film traverses the entire length of the country -- from Thiruvananthapuram to the Himalayas -- covering the hostile terrain of Uttarkashi soon after the worst ever natural disaster struck.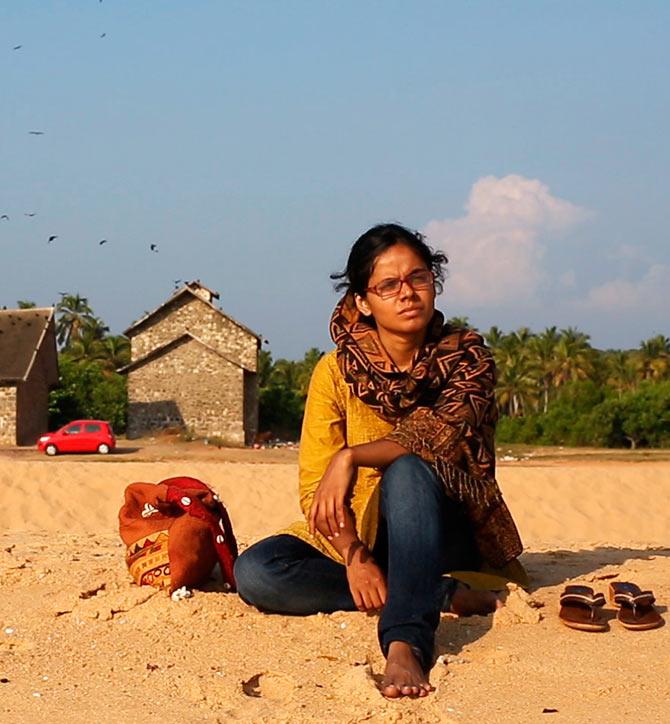 Sasidharan feels that the award will make more people aware of the existence of films like his and may even help in getting it a theatrical release.

"Yes, the award did come as a surprise. I had expected something for my technical crew, cameraman Indrajith and editor Appu N Bhattathiri.

"Indrajith followed me to the mountain tops, in snowfall and rain, carrying his equipment without complaining as we could not afford assistants. Appu, on his part, has worked with forty five hours of rushes. It took us five months of hard work to prune it in the current form," he explains.
The filmmaker is happy because "there is no controversy regarding the 'Best Director' award since people debate on the merits of award winners every year."
Oraalppokkam, starring Prakash Bare and Meena Kandasamy, is a crowd-funded film with contributions gathered under the aegis of Kazcha film society.

While it is still awaiting a theatrical release, the makers have tried to take it to a maximum number of people with a unique concept called Cinema Vandi (or Cinema Cab), which travels across the state and screens the film in open spaces.
"We have the example of the legendary John Abraham taking his film Amma Ariyan (1986) to the people in such a manner.

I am happy with the reception we have received so far.

There were around 500 people gathered in some places.

We make films and mix them in state-of-the-art studios wishing that they will be seen in theatres.

I hope that Oraalppokkam will be shown at least in the government owned KSFDC theatres in Thiruvananthapuram, Kozhikode and Thrissur," he added.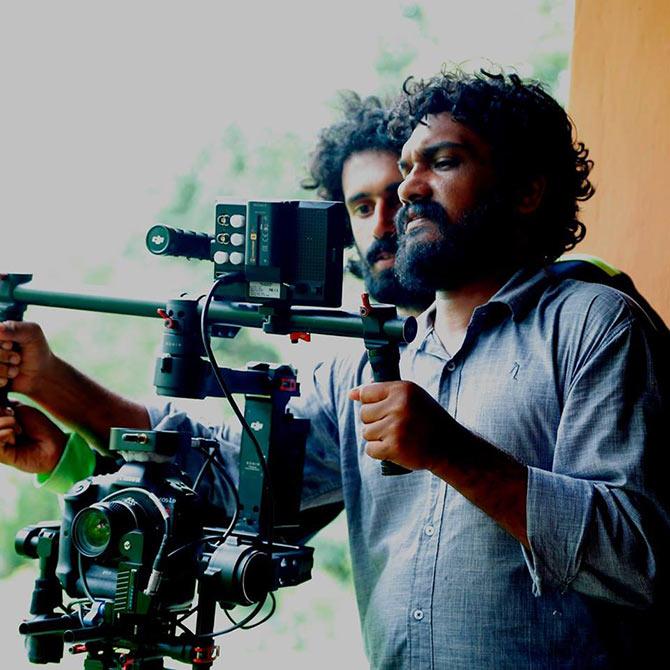 Meanwhile, he has completed shooting for a new film titled Ozhivudivasathe Kali -- an adaptation of a short story by Unni R.

"It is another independent film made with a budget of Rs 8 lakh and the cast consists of theatre artists.

The only difference this time around is that it is not crowd-funded as I have a producer."
Is he averse to working with known names in the industry?

"It isn't aversion but if I approach someone popular who suits my subject, I'll have to make compromises to accommodate him in my setup and add ingredients in the script to suit his image, thereby losing my film's independent spirit," Sasidharan signs off.