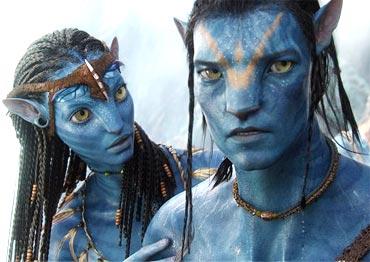 James Cameron's Avatar, the biggest movie of all time — and a film critics went crazy about — was a 3D experience unlike any other, and now all those who missed it the first time have another chance to see it.

Filmmaker James Cameron is re-releasing his massive hit exclusively in 3D screens worldwide, and he's adding eight minutes of brand new footage.

"Audiences repeatedly told me they wanted more of Pandora,

and wished they could have stayed there longer," said Cameron. "So we're making that possible. Avatar: Special Edition will be exclusively in 3D, and will have eight minutes of never seen footage, including new creatures and action scenes. Whether you already love the movie or you've never seen it, with this Special Edition you'll be seeing it like never before."

Following disappointing reviews for more primitive 3D in live-action features this year like Clash Of The Titans and Alice In Wonderland, this return of the 3D-revolutionising film will surely make an impact.

Avatar: Special Edition hits digital 3D and 3D IMAX theatres worldwide on August 27.