Telugu actor Manchu Manoj got engaged to Pranathi Reddy during a morning ceremony held at Park Hyatt in Banjara Hills, Hyderabad, on March 4.
A look at the pictures.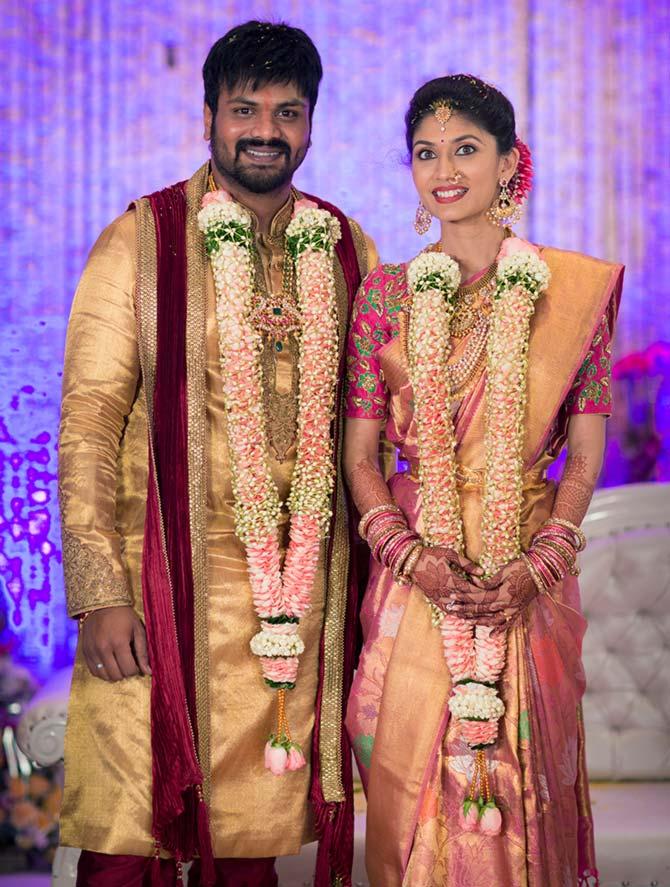 Image: Manchu Manoj and Pranathi Reddy
Manchu and Pranathi have been seeing each other for a while.
She is a close friend of Virinca, Manoj's sister-in-law.
Pranathi has studied Mechanical Engineering at BITS Pilani, and has done a course in chartered accountancy in New York.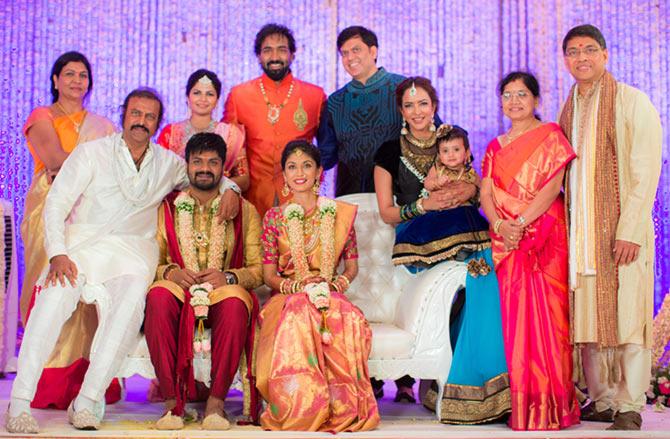 From right to left: Mohan Babu with Manoj Manchu, Pranathi Reddy, Lakshmi Manchu and her daughter Vidya, Parinita Reddy's parents Satyanarayana and Praveena, Lakshmi's husband Andy Srinivasan, Vishnu Manchu and his wife Virinica Reddy, Manoj Manchu's mother Manchu Nirmala Devi
Manchu's father Mohan Babu poses proudly next to his son. The wedding will take place in May.
Manchu Manoj is currently shooting Ram Gopal Varma's film Golusu. It is expected to release in April.