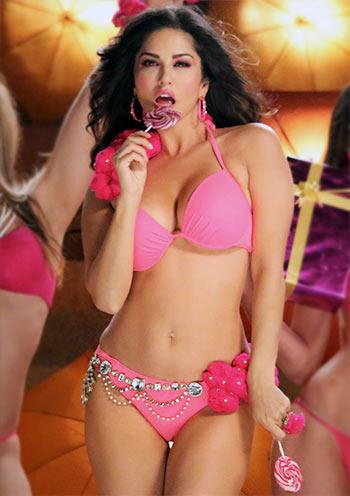 Fresh on the heels of the success of Ek Paheli Leela, Sunny Leone -- who is taking a break in Los Angeles -- answers the sarcastic dig by Congress politician Abhishek Manu Sanghvi.
The Rajya Sabha MP called her as a Western reject, but Sunny refuses to let anyone rain on her parade.
Ek Paheli Leela is a winner. In its opening weekend, it has made more money than the blockbusters of some of the biggest male Bollywood superstars. How does that feel?
It feels great. This was only possible because of my fans, who supported me.
The week is not over and I hope that this number continues to grow.
We all worked very hard on this film and I really need it to do super well.
A politician has described you as a 'Western reject' who must not be encouraged in Bollywood.
I found his comment funny. I also found his timing good.
At the height of Leela's publicity, he came out of nowhere and said this.
I don't care what people say about me -- call me a reject, a loser, bad actress, horrible person, anything you want.
Those people will never get me down nor tear me down or stop me from working my butt off to get where I want to in life.
Nothing will stop me from giving it my all.
Did you expect the film to do well?
I didn't know what to expect. I loved the film and I was happy with my performance as Leela.
I worked hard throughout this film.
This is the year of the female hero in Bollywood. What do you think of the other successes in the genre, such as Queen, Mardaani and Mary Kom?
I think it's wonderful that Indian audiences are gravitating towards female oriented films.
It gives hope to us girls who want to build our names on our own.
It's great to have a strong supporting male lead but, if there isn't one, it is nice that people will go out and see a female hero film.
You have climbed out of another life into this life in Bollywood. Do you sometimes feel your success is unreal?
There are many days I wake up thinking to myself: How did I end up all the way in India?
I can't believe everything that has happened in my life.
Since I met Daniel Weber (her husband). my life has changed. I believe he is the angel God and my parents sent to me when they died.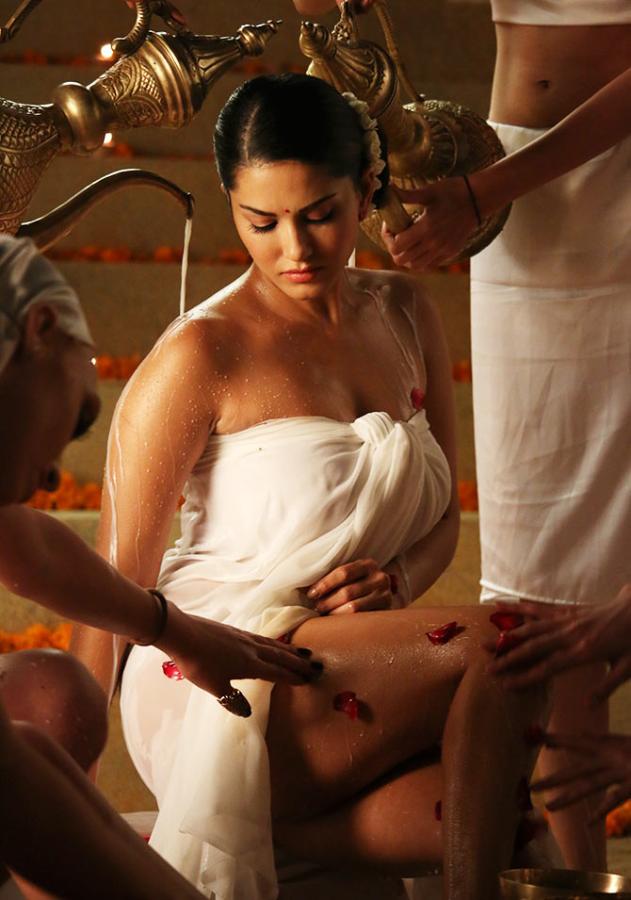 Do you still face a lot of opposition in Bollywood?
Yes, and it's not fun.
But, as each project releases, someone new comes along and offers me great work.
I am here in Bollywood to live my dream and work as much as I can.
Top male actors in Bollywood don't want to work with you. How do you plan to take your stardom forward without their support?
I honestly believe that, with time, that will change.
There are very nice actors who will eventually see my seriousness to work and do well.
Until then, c'est la vie!
The producers of Leela are already planning a sequel. Does that thought enthuse you?
More power to them. And good luck with the project.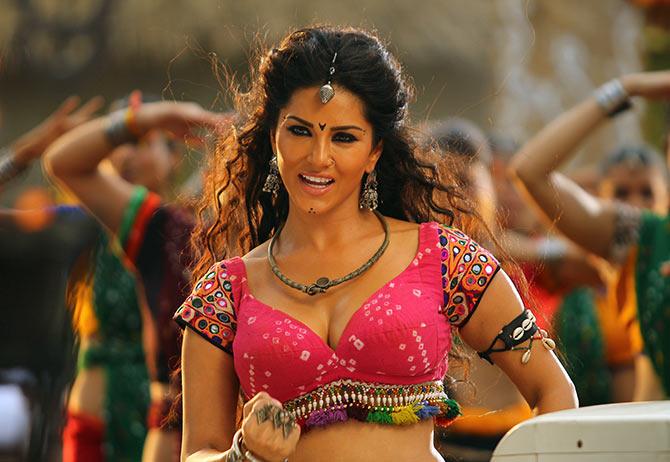 What should we expect from your next three films, Mastizaade, Kuch Kuch Locha Hai and Tina & Lolo?
You should expect fun, laughter and entertainment.
Kuch Kuch Locha Hai is a family comedy. I look forward to seeing how people receive me in a movie like this. It's my first comedy film.
Mastizaade is completely in the other direction -- it's a funny comedy. It is made for adults only. It's like something Jennifer Aniston does here in the US; I love her movies.
It's nothing serious and really funny. You must go in with an open mind.
And Tina & Lolo?
Tina & Lolo still has some work left; we hope to finish it as soon as the other two movies are released.
I love this film and can't wait for a female oriented booty-kicking film to release.
How are you celebrating the success of Leela?
I am not celebrating just yet. I'm not really the type.
The movie is out. I want the numbers, and people to like it, and then move on to the next project.
If the makers of Leela plan something I will surely attend and probably dance my booty off!!