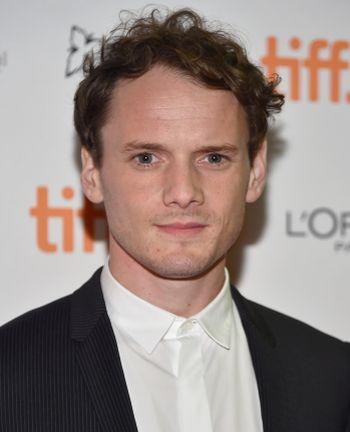 Anton Yelchin, best known for playing Chekov in the new Star Trek films, has died. He was 27.
The actor, who also appeared in Terminator Salvation, died on June 19 in a "fatal traffic collision," reported People magazine.
"His family requests you respect their privacy at this time," Yelchin's representative said in a statement.
According to the Los Angeles County Medical Examiner's Office, Yelchin's body was found pinned between a car and a gate at a home in Studio City, California.
He was on his way to meet his friends for rehearsal and when he didn't respond, his friends went to check on him. The actor was pronounced dead at 1:10 am local time on Sunday.
Yelchin stars in the upcoming Star Trek Beyond, which is set to release on July 22.
The film's studio, Paramount Pictures, released a statement on Yelchin's death.
"All of us at Paramount join the world in mourning the untimely passing of Anton Yelchin. As a member of the 'Star Trek' family, he was beloved by so many and he will missed by all. We share our deepest condolences with his mother, father and family," the statement read.
Born in Saint Petersburg, Russia, Yelchin and his family moved to the United States in 1989. His parents were celebrated Russian ice skaters Irina (nee Korina) and Viktor Yelchin.
He started acting as a child, both in films and TV including Steven Spielberg's Emmy-award winning TV series Taken, which aired in late 2002.
Yelchin went on to star in several films released in 2001, including Along Came a Spider, but garnered the most recognition for Hearts in Atlantis.
In 2006, Yelchin received widespread acclaim for "Alpha Dog," a crime thriller drawing from the real-life story of kidnap and murder victim Nicholas Markowitz.
He enrolled in the University of Southern California in 2007 to study film and did a number of smaller and independent films, including Jodie Foster's The Beaver.
Yelchin's final film will be Thoroughbred, which he wrapped in Boston just two weeks before his death.
The project is a psychological thriller about two suburban teenage girls, who discover that a murder might solve both of their problems. It will release on November 18.