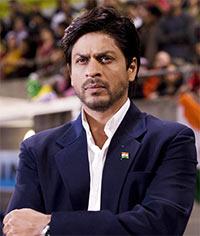 Take this fun poll!
'It's supposed to be hard. If it wasn't hard, everyone would do it. The hard is what makes it great,' is how Tom Hanks explains the value of endurance in sports to the all-girls baseball team training under him in A League of Their Own.
His words are tough but his tone is inspiring. And that's what makes him hell of a coach, one of the most memorable on silver screen.
Back home, there aren't too many movies about sports.
Still, we have a fair share of celluloid coaches inspiring athletes to push their limits.
In the recent release Saala Khadoos, R Madhavan plays a rough 'n' gruff boxing trainer to an aggressive young girl, with the hope that she achieves the opportunities he missed out.
Here's a chance to vote for your favourite portrayal of sports coaches in Hindi movies in the poll below.

Shah Rukh Khan, Chak De! India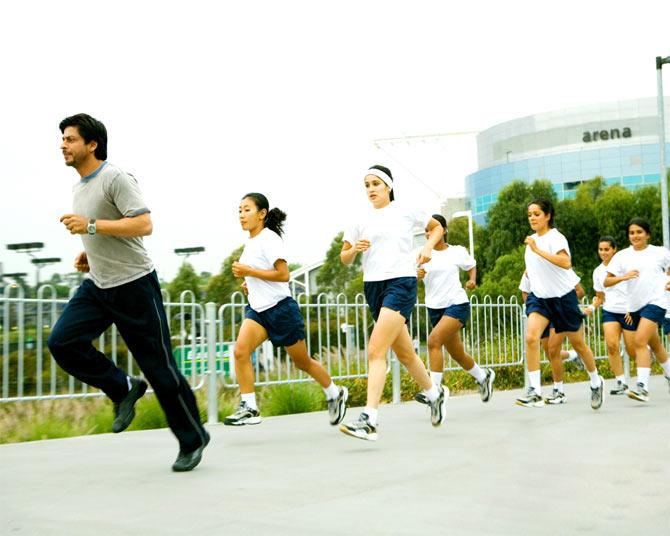 In Shimit Amin's acclaimed drama, SRK effectively portrays a disgraced hockey player turned coach of a disarrayed girls hockey team.
His no-nonsense approach and stirring speeches on winning for India to get his team of underdogs inspired shapes their triumph and consequently his own.
R Madhavan, Saala Khadoos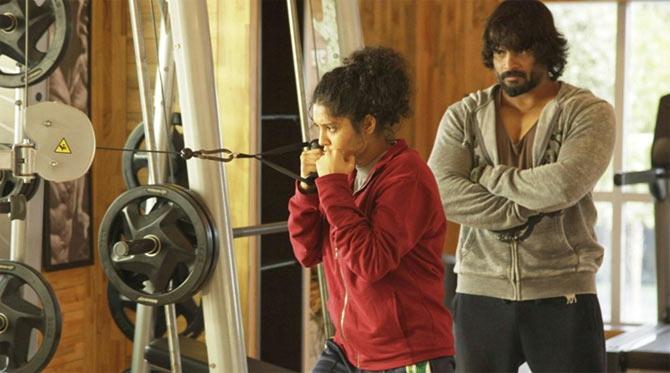 He is probably one of the most underrated actors in film industry. But that doesn't stop Madhavan from doing what he loves - act and act really well.
In his last release, Tanu Weds Manu Returns, he underplayed his part so well that he stood out throughout the film. And now in Saala Khadoos, he has done a fine job in playing a crazy boxing coach who is hellbent on making his shishya - Ritika Singh - the Best.

Naseeruddin Shah, Iqbal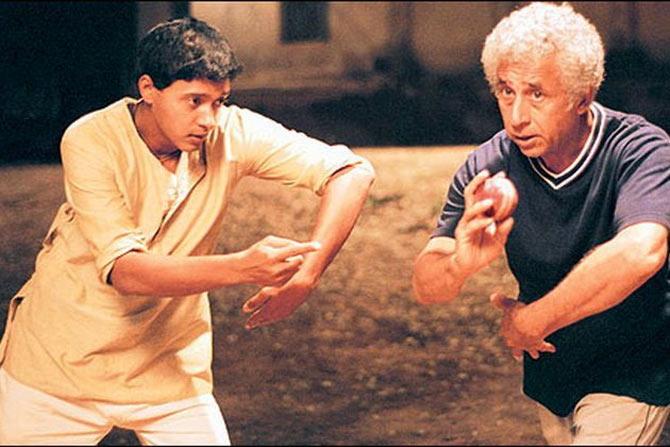 He starts out as a frustrated, unwilling drunkard only to see the bowling potential in Shreyas Talpade's nimble movement. Then, he is convinced otherwise.
Eventually, Naseeruddin Shah's character represents the guiding force behind his deaf and mute protégé's success.

Yograj Singh, Bhaag Milkha Bhaag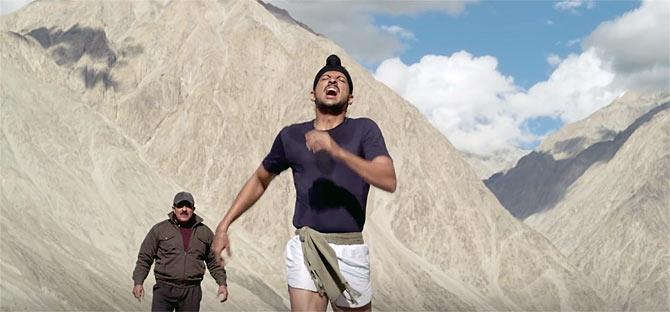 Farhan Akhtar's rippling biceps and sculpted physique may give the impression of a self-sufficient athlete in the Milkha Singh biopic but even the well built need supervision.
And so former cricketer turned character actor Yograj Singh pitches in as the burly coach, keeping count of FA's slow-motion laps. His emoting skills are wanting but Singh sure looks the part.

Sunil Thapa, Mary Kom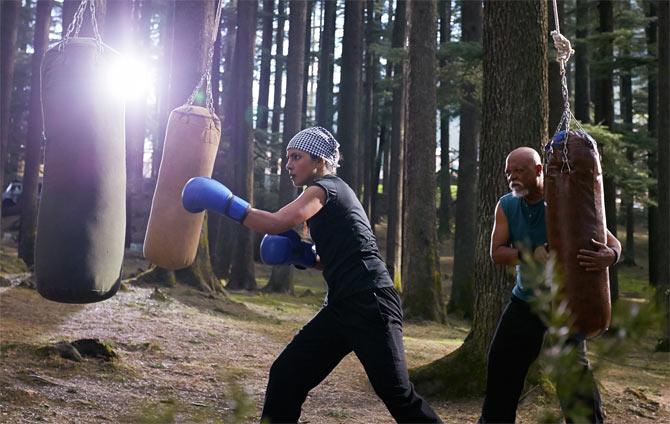 Nepalese actor Sunil Thapa is pitch perfect as Priyanka Chopra's uncompromising boxing teacher in Mary Kom. He doesn't mince words when finding her mediocre, neither holds back when she does well.
A balance of fierce and supportive, he not only welcomes but cheers Kom's decision to keep boxing even after she's delivered twins.

Farooque Sheikh, Lahore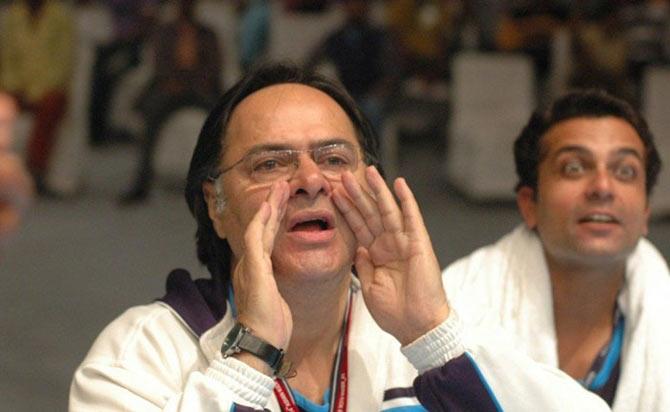 It's not a big role, far from a showy one but Farooque Sheikh's innate ability to slip into parts that call for charm, inspiration and humour, even in its driest form is what renders his boxing coach in Lahore memorable.
Sheikh's work, in the little known sports drama, fetched him his only National Award.

Dharmendra, Apne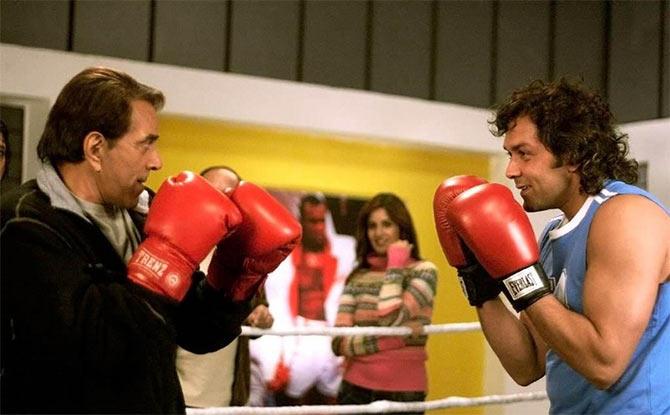 A family drama woven around a boxing story, the eternally fit Dharmendra is tailor made to play an obsessed-with-winning boxing coach to his sons and other aspiring young men in Anil Sharma's mawkish Apne.
After his youngest son suffers a near fatal loss in an international tournament owing to foul play, vindication comes in the form of his elder son's victory against the same contestant.

Saqib Saleem, Hawaa Hawaai
Following the applause to Taare Zameen Par and Stanley Ka Dabba, director Amol Gupte scores with another kids-themed story, Hawaa Hawaai.
Here his son Partho plays a tea-delivering boy picking up skating lessons by merely watching Saqib Saleem's energetic coach on the go.
Saleem is the sort of young, dynamic and benevolent force that takes personal interest in improving the prospects of the gifted but underprivileged.

Ajit, Jigar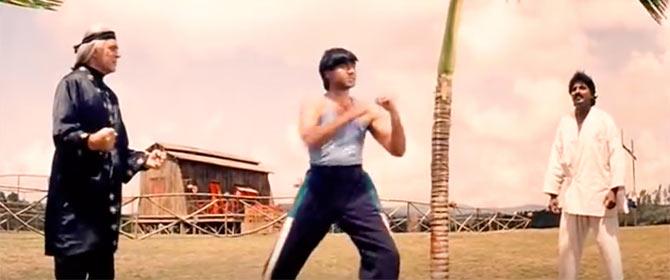 In this Bloodsport rehash, Ajay Devgn decides to take advanced training lessons in martial arts from a pony-tailed Ajit to trounce a long-time opponent.
Ajit's coaching tactics entail kicking a tree trunk till his knee is soaked in blood for the sake of improved physical strength and requesting Karisma Kapoor to purposefully seduce her boyfriend in order to test his will power.

Parikshit Sahni, Boxer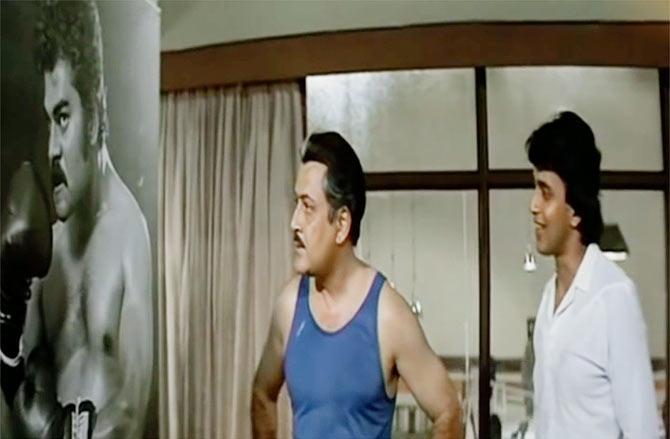 Mithun Chakraborty takes to boxing for the sake of money. And Parikshit Sahni is more than happy to play the motivating coach if that helps him humiliate the cocky champion Sharat Saxena.
Sahni's always had the gift of the gab and he uses it most effectively to play a typically gung-ho instructor in this 1980s masala.