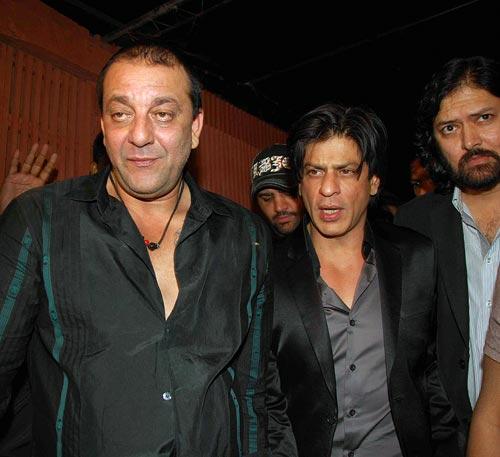 After attending the Filmfare awards, Shah Rukh Khan made his way to Aurus, a restaurant and lounge bar in Juhu, northwest Mumbai, well past midnight, to attend Sanjay Dutt's Agneepath success party.

Unfortunately, SRK ran into his former friend director Farah Khan and her director husband Shirish Kunder at the party.

According to sources, SRK confronted Kunder about his Ra.One jibes on Twitter.

The evening Ra.One was released, Kunder had tweeted: 'I just heard a 150 Cr firework fizzle.'

A slanging match followed, which suddenly turned to blows.

Sanjay Dutt intervened and stopped SRK from assaulting Kunder further.

Dutt and Sameer Arya, filmmaker Goldie Behl's brother-in-law, escorted SRK out of the restaurant.

Discussing the incident, Farah Khan said, "Shah Rukh has always told me that physical abuse is the worst way to sort out a problem, and that it means the person who is hitting has either a personal or professional crisis going on. It saddens me to see him doing the same."
Image: Sanjay Dutt, Shah Rukh Khan and Sameer Arya