'The biggest success of Andhadhun is that viewers are thinking and debating about it. I didn't expect it,' Sriram Raghavan tells Ronjita Kulkarni/Rediff.com.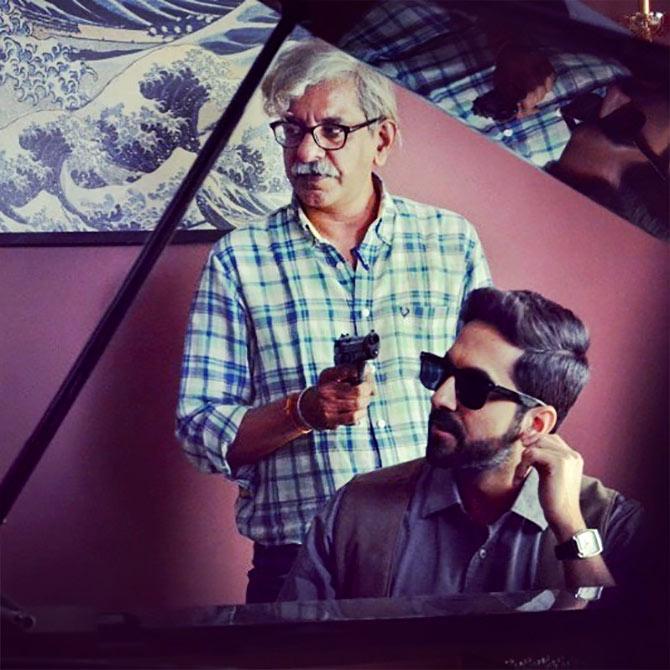 Sriram Raghavan is the retro type.
Andhadhun, his latest films, opens with a tribute to Chitrahaar and Chayageet, Doordarshan music shows of the 1980s.
He paid a "princely sum" to get the rights of a clip of the 1971 film Parwana just so he could see a young Amitabh Bachchan on the big screen. He used the clip in Johnny Gaddaar.
And he keeps a pack of Phantom cigarettes -- candy fashioned as cigarettes from the 1970s -- on his desk.
As he sits back in his chair, sipping tea and enjoying a cigarette (a real one), Sriram analyses Andhadhun, a thriller around which there is so much conversation.
If you haven't seen the film, please stop reading right now. You don't want the spoilers ahead to ruin your viewing pleasure.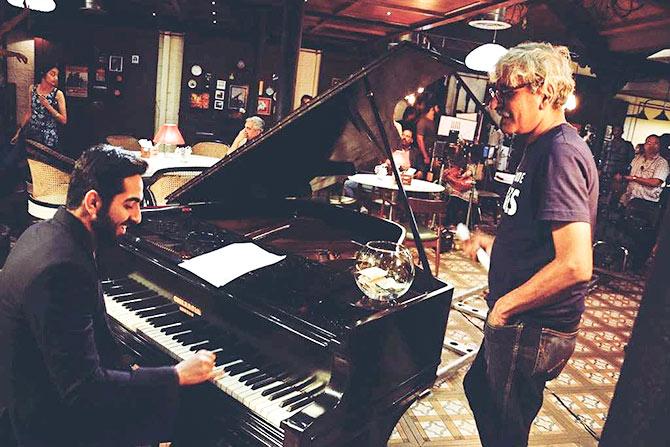 Andhadhun has an open end, and that's where the debates are born.
"I'm keeping quiet because it's good fun to see people debating," says Sriram. "Some people say Akash (Ayushmann Khurrana's character) was never blind. Which is not true because then, everything would not be true and that's too much."
He's not revealing how exactly the film ends -- so no, there is no confirmation whether that rabbit was real or just a figment of Akash's imagination!
"When we were writing it, a (definite) end was making it lesser than the ambiguity. But (producer) Viacom 18 was getting worried because normally, audiences don't embrace open ends. They want closure. But this was a small movie, so I kind of pushed it through."
Sriram says he and his team of writers -- Arijit Biswas, Yogesh Chandekar, Hemanth Rao and Pooja Ladha Surti -- thought of several endings.
"There was one ending where we see the sheikh's daughter in a hospital setup. After the credits, we show the girl on a hoola hoop, to show that she has recovered," he says.
The sheikh here, to refresh your memory, wanted to buy a liver for his sick child on the black market, and Dr Swami (Zakir Hussain) was going to kill Tabu's character Simi for it.
Since the blind Akash had saved Dr Swami's life, the doctor was going to repay him by giving him Simi's eyes. This also establishes how Akash gets his sight back in the end.
The other end, Sriram explains, was when the doctor steps out of the car to give his hostage Simi an injection to knock her out again. Akash, who is not in favour of killing Simi for his eyesight, grabs some syringes from the doctor's bag and makes a weapon out of them.
When the 'doctor' returns to the car, Akash stabs him, only to realise that it is actually Simi who had overpowered the doctor and escaped.
"It is a shock ending," says Sriram.
There was an ending where Radhika Apte's character Sophie realises something is wrong with Akash's story and tries to find him. Then, she is convinced he is not blind and articulates it for the viewer.
"A couple of people wanted Akash to get the girl. I was not keen on that," he says.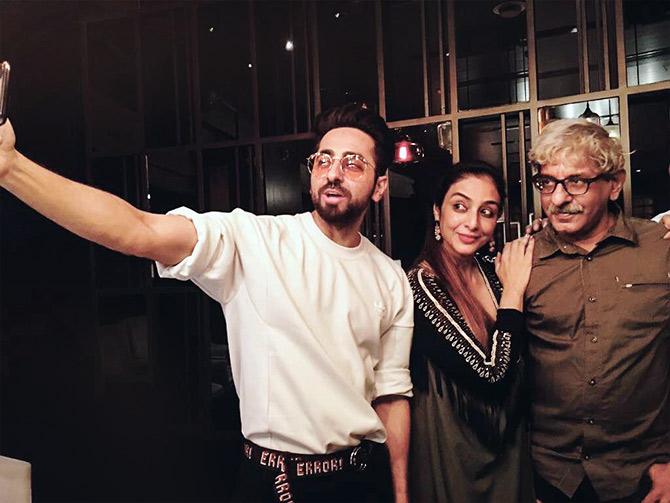 How did he see the character Akash?
"The way I saw him, he was largely a good guy, but he may have turned," he explains.
"The only character who is pure -- besides Pramod Sinha (Anil Dhawan), who dies -- is Sophie (Radhika Apte), and she also turns in the end. She says in the end, you should have taken the eyes. So ultimately, it doesn't spare anyone."
"The biggest success of Andhadhun is that viewers are thinking and debating about it. I didn't expect it," he says, shaking his head.
There are so many theories floating around, which one did he find the strangest?
"That Akash got the rabbit's eyes!" he says with a laugh.
***
The Highlight of Andhadhun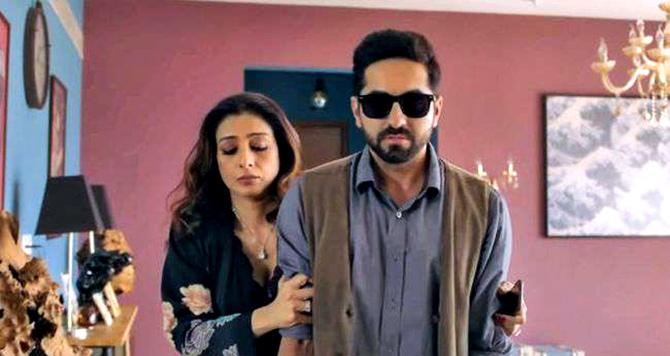 Andhadhun was born after Sriram watched the short French film L'Accordeur (The Piano Tuner), which he acknowledges in the credits.
Andhadhun revolves around a murder scene, unarguably the best scene in the film.
It is a scene where Akash, the 'blind' pianist, performs for Simi even as she and her lover (Manav Vij) are busy trying to wipe away traces of a murder they have just committed.
"I was fascinated by the idea!" Sriram exclaims.
He has done a similar scene before.
"In Agent Vinod, there is a single take song, Raabta, in which this blind girl is playing the piano and there is major mayhem going on around her," he says.
"My DOP (Director of Photography K U Mohanan) and I had decided that we should restrict everything to Akash's point of view. So what Akash sees is what the viewer sees. So there were no close-ups or how the body is stuffed into the suitcase," Sriram says.
He rehearsed the scene a lot with his assistants in order to get the timing right -- the whole scene had to fit in the piano piece which was four-and-a-half minutes long.
Yet, he did not rehearse with the actors in the scene, Ayushmann, Tabu and Manav.
"We told them to just do the scene. They had to figure out themselves, what to do first, and then what. They had those four minutes and they had to occupy that time," he says, adding, "We didn't want it to look practised, we needed that uncertainty."
***
'Ayushmann can actually play that piece when the murder happens'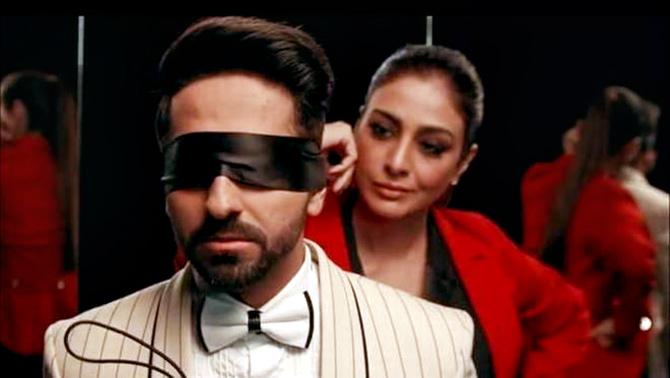 Was Ayushmann the first choice for the role or was it his Badlapur star Varun Varun Dhawan?
"I had given Varun the story idea during Badlapur. He became busy with big films after that. Then, Ayushmann texted me, and I realised this guy was right under my nose and I hadn't seen," Sriram recalls.
Sriram tried out a couple of scenes with Ayushmann.
"We did the scene when he wakes up and discovers he is actually blind. There were two pieces -- when you are acting blinding and when you are actually blind, and we tried both. I wanted to see what the difference in his body language would be."
The fact that Ayushmann is a musician was a bonus.
"Ayushmann can actually play that (piano) piece when the murder happens. Since he is a musician, it's not as difficult for him as it would be for someone else," Sriram says.
***
Agent Vinod: 'There was an error of judgement'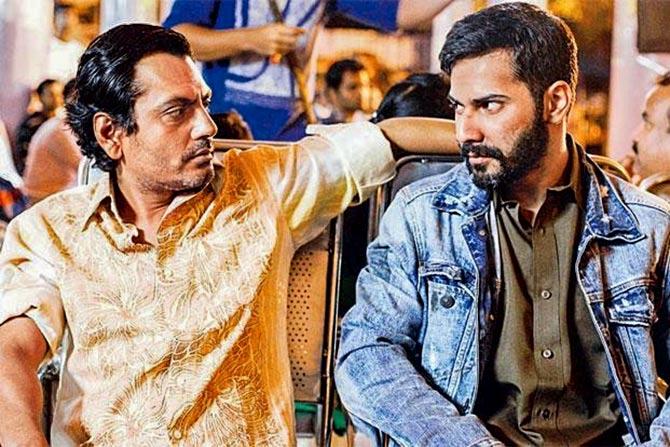 Clipped on a notice board in Sriram's office is an eye test chart which reads 'You have just witnessed a murder'.
The man loves his thrills in seemingly innocent things.
"The stories I read or get attracted to have a kind of thrill element, or a crime," says Sriram, who is currently reading a book on magic.
His favourite thriller is Vijay Anand's Jewel Thief.
But he insists all his films are different, and don't share a genre.
"Ek Hasina Thi is a love story that went sour."
"Johnny Gaddar is a little more mathematical in terms of plot and precision."
"Badlapur is an anti-revenge story. You are supposed to empathise with Varun (when his wife and child get killed), like him, but when he forces himself on the prostitute, you feel queasy about that. After he kills Radhika Apte's character, you start disliking him and start liking the other guy (Nawazuddin Siddiqui)."
"We had to make the tricky transition from liking this guy to hating him, and hating the other guy, and then liking him."
"In Andhadhun, we had a lot of fun because blindness lends itself to a lot of themes."
Agent Vinod, he admits, was exhausting.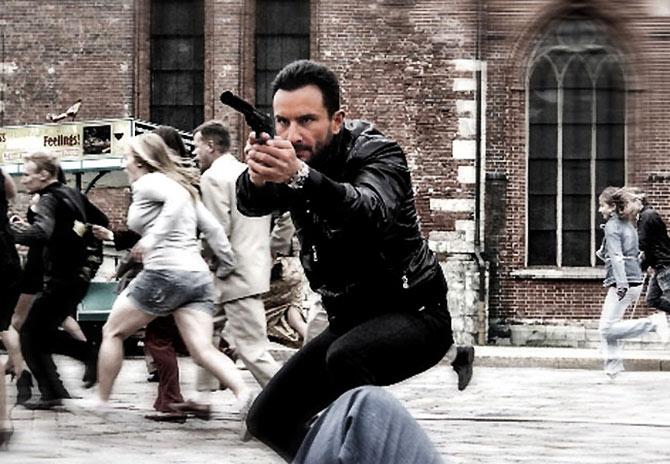 "The problem was that when we were doing the story, I thought the 'agent' had to save the world. So I thought let's not worry about the story, let's focus on the scenes and the action. Like you don't watch Octopussy or any Bond film for the story. You see it for the smart lines, the glamour, the overall package."
"Also, there was an error of judgement. Because it was an expensive movie, I didn't want it to be an 'A' film, and lose out on children. So I tried to make the violence more fun, and it didn't get into any depth. Frankly, you cannot match the action in a Bond or a Bourne film. Forget budgets, it needs an expertise which I probably lacked."
"A car chase can get so boring, and how many times have you seen it? I should have removed all that and put my time and money on the story."
Agent Vinod may have been a 'misfire', but Sriram was to the thriller genre born.
His very first brush with Bollywood, after all, was via Aitbaar, Mukul Anand's remake of Alfred Hitchcock's Dial M For Murder.
***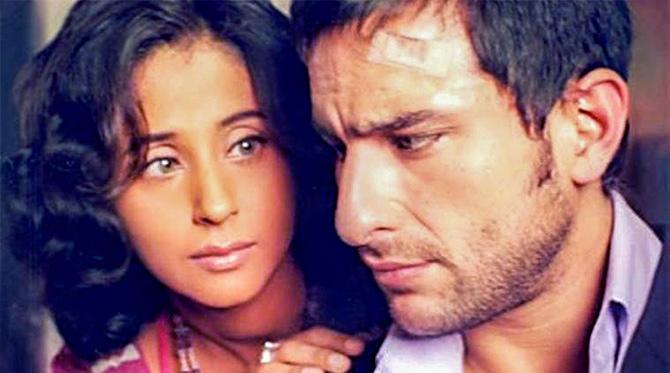 Pune-based Sriram started his career as a trainee reporter for Stardust magazine.
The job lasted four months, but it helped him meet film-maker Mukul Anand (who had directed Amitabh Bachchan in Agneepath, Hum, Khuda Gawah).
The director took him under his wings and made him a part of Aitbaar (1985), starring Raj Babbar and Dimple Kapadia.
Around this time, Sriram got an opportunity to study at the prestigious Film and Television Institute of India in Pune, and had to appear for an interview to get through.
But he wasn't keen.
"I was living in Pune all this time, and then three more years in Pune..." he trails off.
"Mukul Anand was quite a visionary film-maker. He said you must go to FTII because it will help you do things faster. If you stay with me, it will take you five or seven years to make a film, but if you go through an institute, it (the opportunities) will be better," he remembers.
The man, who loves giving a twist in his movies, got his first twist in real life at this time.
"We were shooting a song for Aitbaar in Khandala when we got an unexpected two-day break. We were small fry, so we were asked to stay back in the hotel. I thought I would rather go home to Pune instead," he says.
The FTII interview was coincidentally on that day, and that's how Sriram kept his date with destiny.
"I went for it, and thank God I did! I don't know what would have come out of my life if I hadn't," he says.
Sriram won a National Award for his diploma film The Eight Column Affair in 1987 (which was edited by Rajkumar Hirani, incidentally), and he got a chance to make a film on the serial killer Raman Raghav.
Anurag Kashyap who chanced upon the film showed it to Ram Gopal Varma.
"Those days, Ramu was in top form, and we would have great conversations," recalls Sriram.
At some point, RGV offered Sriram the first draft of a script, and asked if he liked it.
That became Sriram's directorial debut, Ek Hasina Thi, in 2004.
Fourteen years later, Sriram is enjoying his success, and his biggest hit till date, Andhadhun.
What next?
"I am going to make a war film next. Crimes on a bigger level!" he says, with a gleam in his eyes.