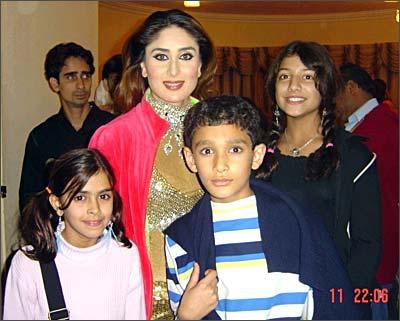 Reader Faiz M Khan sent us a picture of a heavily made-up Kareena Kapoor after a concert in Muscat last month.
The actress posed with three of her fans -- Aalia, Sanil and Rhea.
If you encounter/meet/see film or television personalities and photograph them, please scan the photographs and mail the pictures to us. We will feature the best images right here on Rediff Movies.