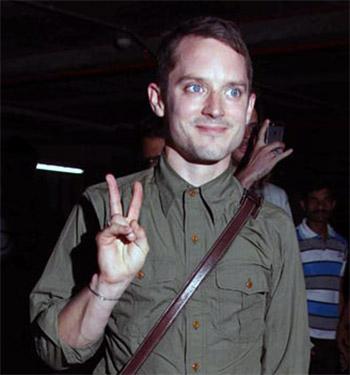 Lord Of The Rings star Elijah Wood was spotted at the Chhatrapati Shivaji International Airport, Mumbai, on his first visit to India.
Part of a DJ group, Wooden Wisdom, the actor will be performing with his music partner, Zach Cowie in Mumbai, Delhi and Hyderabad from September 3 to 9.
Wood and Cowie had earlier performed at the pre-Emmy party at the London West Hollywood Hotel.
Check out the photos.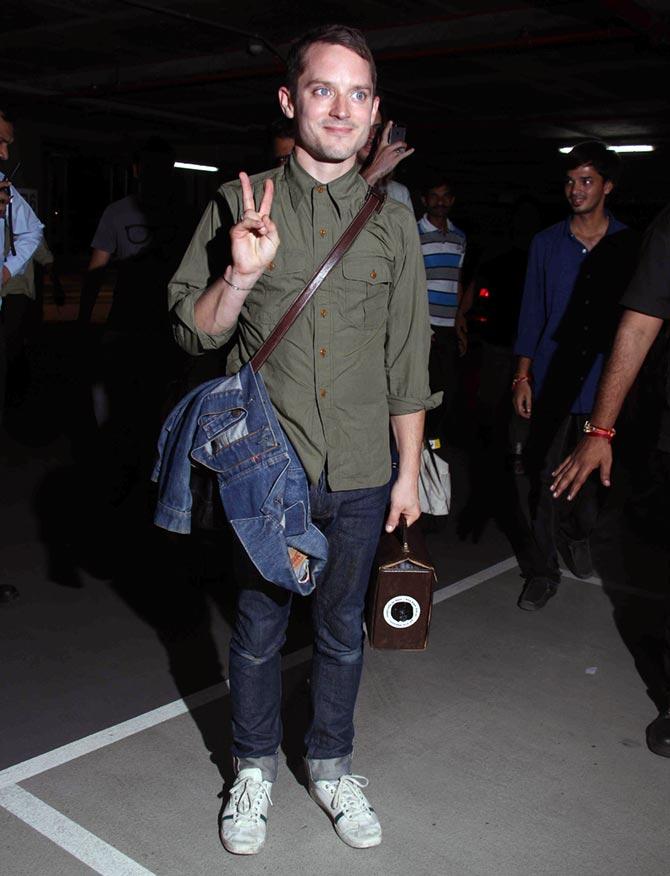 The 34-year-old is a huge music and architecture lover. Wood has asked his organisers to extend his stay in Delhi so that he can explore the city and visit some monuments like Hauz Khas, Lodhi Garden and Purana Qila and, if possible, even make a trip to Agra.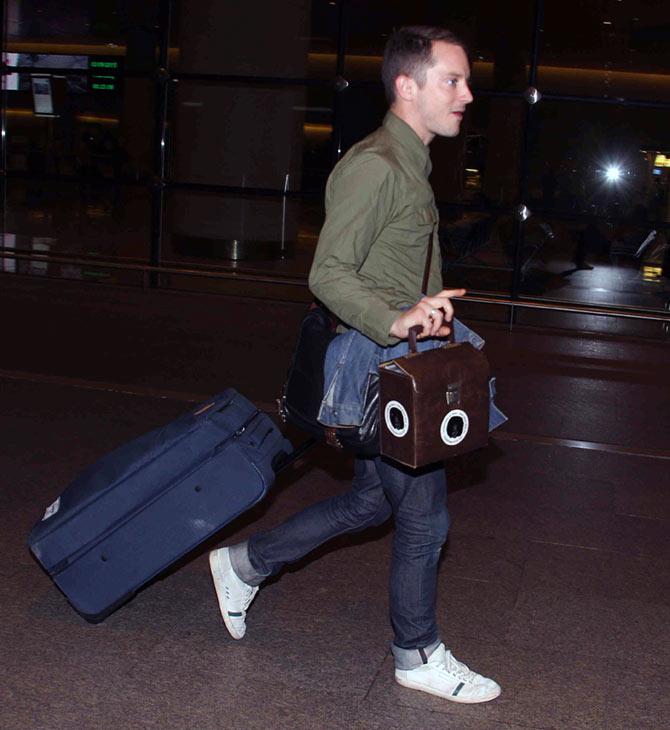 The Hollywood star, who has also apparently remixed a few Bollywood numbers, wants to meet A R Rahman.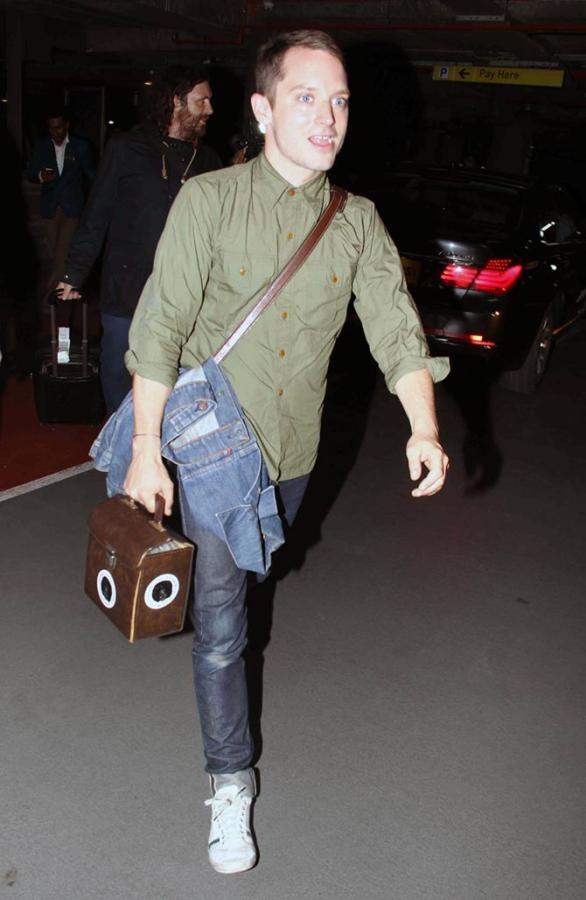 Next on the Wood's list of 'things-to-be-done' is to try out the world famous Hyderabadi biryani.
Apparently, the actor has expressed his desire to eat authentic Hyderabadi food when he is in the city. The recipe though could be slightly altered to suit his palate.
Elijah's entourage includes four cooks. Two of them -- a Korean and an Australian -- arrived in Hyderabad a couple of days ago to pick up tips on perfecting their biryani recipe.
Photographs: Pradeep Bandekar