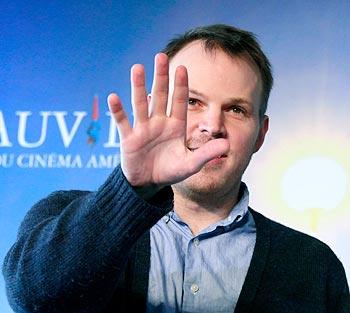 Spider-Man is set to get a new lease of life after Marc Webb signed on as the new director of the successful franchise.
Webb replaces director Sam Raimi, who along with actor Tobey Maguire walked out of Spider-Man 4 over script issues. Webb's previous work includes the critically acclaimed hit romance (500) Days of Summer.
According to Daily Variety, after the film's star and director have departed the project, Columbia executives are planning to make a prequel about Spider-Man's alter-ego, Peter Parker, as a teenager instead, reports Contactmusic.
James Vanderbilt has already written a script for the alternative, which will be produced by Marvel Comics boss Avi Arad and movie mogul Laura Ziskin.
And now with Webb on board, it's only a matter of picking an actor to play spidey. Last we heard it was Robert Pattinson who is tipped to play nosey Parker.
Image: Marc Webb | Photograph: Pascal Rossignol/Reuters