'I would like to work again and again in Kannada cinema, as there is some kind of attachment to the people here,' Priyanka Kandwal tells Srikanth Srinivasa.
Television actress Priyanka Kandwal, best known for her soap Pavitra Rishta, has moved to the big screen with the Kannada feature film Neenaade Naa.
The commerce graduate from Dehra Dun has also featured in several commercials across India.
In this interview, Priyanka talks Srikanth Srinivasa how she bagged her first film and her experience working in the popular teleserial Pavitra Rishta.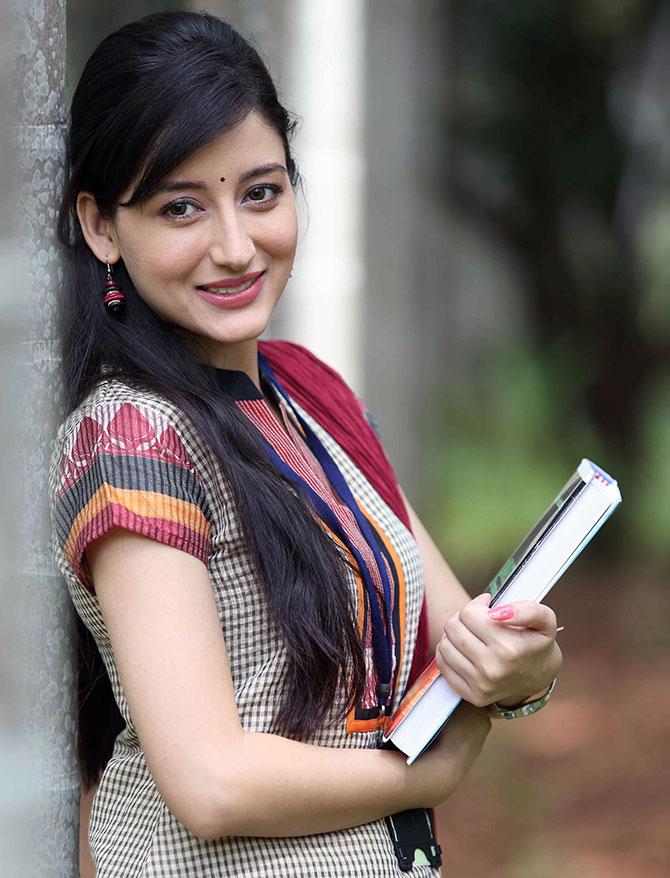 How did you get to act in a Kannada movie?
I had quit Pavithra Rishta after there was a leap. I was resting after a hectic shoot. I got a few television offers including one for Star Plus that was almost finalised.
Then I got this offer. The language was new to me so I wasn't sure.
The TV show got delayed and I came here. I felt good about it. They made me feel comfortable and it was like a home away from home.
How difficult was it to speak in a new language?
It was quite difficult. I was really scared but the team made it easy for me.
I used to memorise my lines overnight. I would write down the words in English along with their meaning, and catch the emotion that it carried.
I didn't want to trouble the team because I was the only newcomer. Prajwal and Devaraj helped me a lot.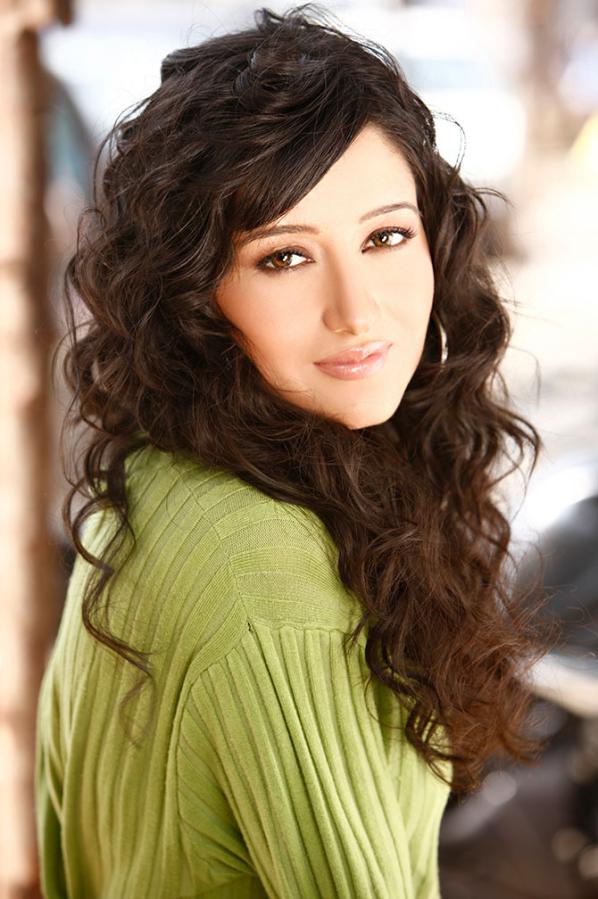 Photograph: Pravin Talan
How did you manage to bring out the emotions?
I didn't know I could do it. I would see people around me giving just one take and knew I couldn't falter.
I identified with my role. When I got tense about my lines, the others would boost my confidence and that made my job easier.
Will you pursue a career down South?
Yes. There are a lot of films made here that are realistic.
Even Hindi films are being copied from the South.
I would like to come here and work again and again as there is some kind of attachment to people here.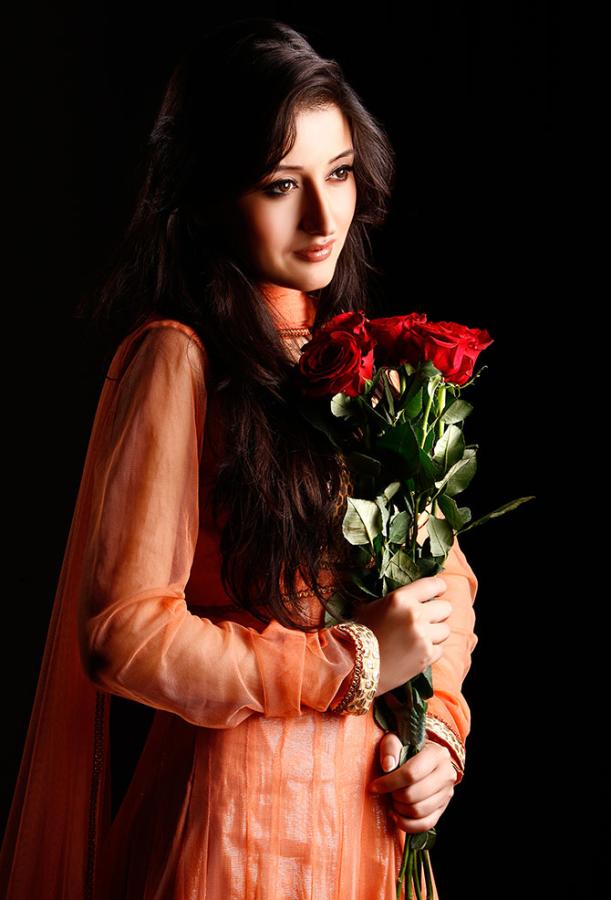 Photograph: Pravin Talan
Which are your forthcoming projects?
I am doing a lot of advertisements. I have signed a Hindi film, which is about 60 percent complete. I cannot talk about it.
How did Pavitra Rishta happen?
I was modelling for some time after I reached Mumbai from my hometown Dehradun. My friend forced me to audition. After that, I got a call saying that I had been selected and that I had to report the very next day for the shoot!
I was aghast. I was unprepared for the shoot. I didn't know a thing about acting.
Were you briefed about your role during the audition?
Yes. I was told that it was the role of a young doctor, who had to look fresh.
The team had been looking for a girl to play the role for almost two months. The script was ready. The other portions had been shot and they had to just shoot this girl's portion.
When I reported for the shoot, I was given lengthy dialogues. I had no idea how I would deliver them.
I liked being in front of the camera though I had not done an acting course. I have learnt and become better with every passing day.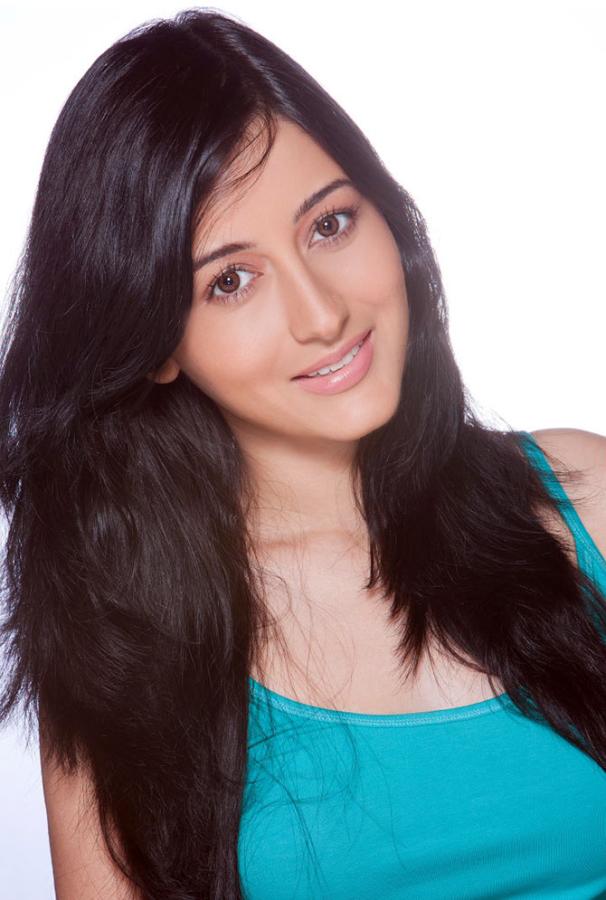 How did the serial help you become an actress from being a model?
There were stalwarts acting in the serial. I was the only newcomer. I took it as a challenge not to go for retakes as much as possible.
On the second day, I had to perform a scene with seven senior artistes. You can imagine my plight! I thought my day will go for a toss.
I told them to help me and that's how I began learning.
I learnt a lot because television serials are quite demanding in terms of delivering lines and expressions while continuing to look fresh throughout the day.
What do you have to say now that the popular serial is off the air?
I felt good to be part of the serial because it was quite popular. Even a vegetable vendor recognised me as Dr Gauri of the serial.
I believe that you cannot stretch even good work for a long time. People want to see new stories and so it is good for the team to come up with new stories.