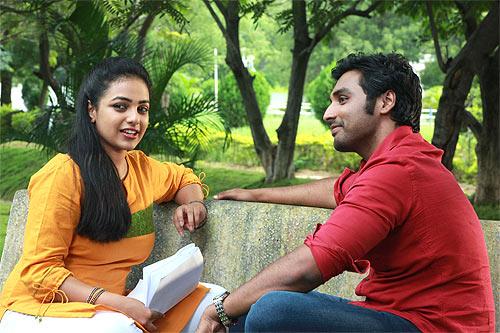 The Fahadh Faasil-Rima Kallingal starrer 22 Female Kottayam, a Malayalam film helmed by Aashiq Abu last year was a huge hit. This film is being remade in Tamil and Telugu as Malini 22.


Directed by actress Sripriya who has more than 200 films to her credit and produced by her husband Rajkumar Sethupathy(also an actor, now turned producer), Malini 22 is currently under production in Hyderabad.

Nithya Menen essays the central role (played by Rima Kallingal), while Krish Sathar (son of actors Jayabharati and Sathar) will reprise the role of Fahadh Faasil.

Malini 22 is currently being shot in Hyderabad. Kota Srinivasa Rao, Naresh (son of actor-director Vijayanirmala), Vidyu Raman, Kovai Sarala, Anjali Rao (from the Tamil film Soodhu Kavvuum) are others in the cast.

The director Sripriya said that the Malayalam film has been adapted and changes have been made in Tamil and Telugu. "The film has a strong message for women and men.


According to Naresh, "Malini 22 is in a new genre. No film in Telugu has this kind of flavour. Out of the 140 films I have done, I have not done a character like this.

Krish, who will be making his debut in both the languages, feels that "this film is a sensitive subject and will ensure entertainment in a different angle.

Nithya Menen, who plays the lead role, says "Malini 22 is a message- oriented film passionately made. It's an interesting story.

Malini 22 has a good technical team comprising Manoj Pillai (cinematography), Umarjee Anuradha and Gautham Kashyap (dialogues), Bavan Sreekumar (editing), Ananth Sriram (lyrics), Aravind Shankar (music) and Prem (Art Director). Suresh Balaji and George Pius are the executive producers of Malini 22.